I'm really into these things this month.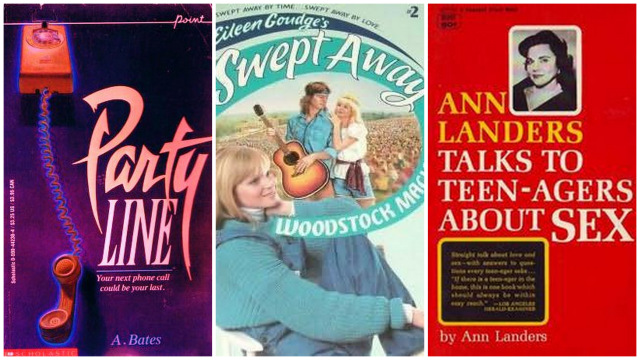 I love vintage books, I love young adult books, and I love love love love really dated books and so I love this website. The term "classics" is tongue-in-cheek, of course, as the books chosen are campy and delightful for all the wrong reasons, and the blogger rounds out each post with a funny review of the book and discussions of its many elements. (If you're into this you'll also REALLY love Cliquey Pizza, which I already gushed about in a different post.)
This website stopped posting new material eight months ago, but there's plenty of archival materials to busy you for the rest of your life. Also I feel like this tumblr is one of the best curated websites I've ever seen?  Khi Baldwin, a self-proclaimed "queer artist transboi," runs this tribute to "art (in its various forms) and it's intersection with queer culture – specifically as it pertains to people of color." This includes fashion, lots of documentaries, music, visual art and so much more. In addition to RT'ing everything that's fit to RT, The GAQ has introduced me to heaps of kickass photographers, and there's original content like interviews with artist Yvonne Fly Onakeme Etaghene and this original photo spread and feature on Sophia Wallace. There's also plenty of random re-tumbled gems like this 1970 speech by Huey Newton about the homosexual liberation movement or The Jeffersons' transgender episode from 1977.
This is like, international history, and the images we use to remember it. Wayne Miller's photographs of black post-war Chicago, a series on the most powerful photoessays of the last century including Gordon Parks' "Freedom's Fearful Foe: Poverty" LIFE cover story, Robert Doisneau's contact sheets, Mary Decker's Olympics fall, a correspondence with the photographer of The Tiananmen Square massacre, 9/11: a day of 1000 Iconic Photographs, and recent things too, like Arab Spring. War photography, fashion photography, photojournalism. He's been doing this for such a long time, you can spend a day in there.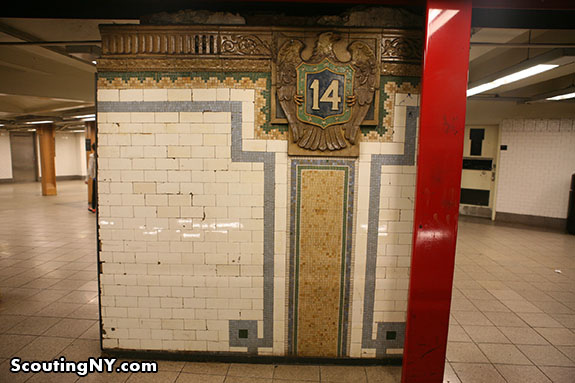 This website is so cool! It's written by a guy who scouts filming locations in New York, and so he posts locations used for popular movies and also photos of potential locations (a.k.a. really cool buildings and streets and relics all over the five boroughs) he comes across while scouting, like a movie-theater-turned-church in Jamaica (Queens). There's so many things he sees and posts about: "spatial impossibilities" in the films of Stanley Kubrick and whether or not those strange situations were intentional or not, why everyone films at the same damn New York City Chinese restaurant, viewing NYC's evolution via the filming locations of Ghostbusters and this AMAZING AND FASCINATING look at relics of the old Union Square station preserved all over the present one. If you live in NYC you need to at least read that one. It makes me want to go back and look at it!  Honestly this blog makes me miss living in New York because it reminds me of all the random little relics of architecture all over the city and how much magic exists if you know where to look, or are good at just stumbling upon things.
Steve McCurry is a photojournalist who's been working for more than 30 years, traveling across six continents and publishing over a dozen books as well as appearing in countless magazines. You probably know his work because you've seen the iconic photograph of Sharbat Gula (known for many years in the US as "Afghan Girl") published on the cover of the June 1985 issue of National Geographic. His blog features his stunning photography from all over the world, grouped by theme and accompanied by a variety of quotes and poems. The work featured runs the emotional gamut.
Just A Moment, for example, includes quotes by Omar Khayyam, Sarah Breathnach, Paulo Coelho, Walt Whitman, Martin Luther King Jr, Anais Nin and Thoreau, among others. After the Bangladesh factory collapse, he constructed a post called Grief, Grind and Glory of Work, with photos of people at work in Croatia, Kabul, Landi Kotal (in Pakistan), Japan, Serbia, Hindu Kush (inAfghanistan), India, Indonesia, The Philippines, Yemen and Burma. There's just so much here, so much: The Gift of Grandparents. The Silent Language of Hands. Just Write. All Creatures Great and Small. Stolen Childhoods. I didn't know what photos to put here because you have to see all of them.