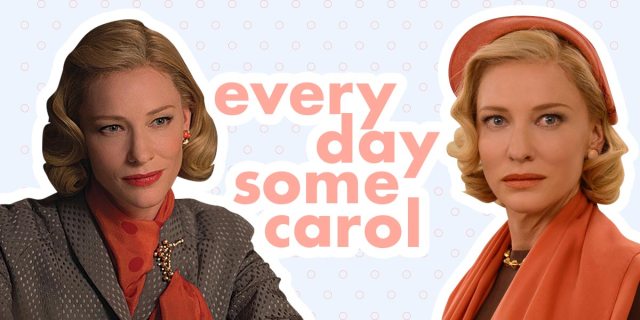 There were rumbles before the 2018 Oscars that Call Me By Your Name, a gay coming-of-age drama directed by Luca Guadagnino, would go the same way as The 2015 Oscar Nominated film Carol™. Those rumbles were me, and the prediction was a freeze out despite multiple nominations. That proved mostly true, and after the awards wrapped, people were crying Snub. But how snubbed was it? More than Carol was at the 2016 Oscars, which took home exactly zero wins? Let's take a look.
---
Snubbed Re: Being One for the History Books
CMBYN:
The second time there was a romance between two men that didn't focus-focus (you know what I mean) on a woman.
Carol:
The first time there was romance between two women that didn't focus-focus (you know what I mean) on a man.
Most Snubbed: Carol.
---
Snubbed Re: Award Nominations
CMBYN: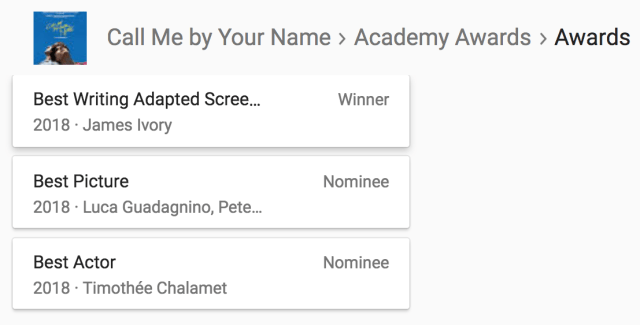 Carol: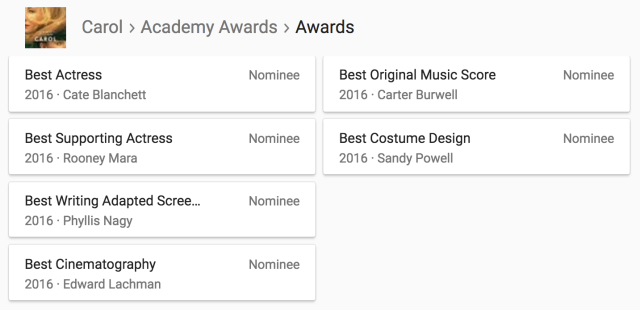 Most Snubbed: That's a big ol' fat Carol for you.
---
Snubbed Re: Condolences
CMBYN:
A green-lit sequel less than a week after the 2018 Oscars aired.
Carol:
No sequel for two years and counting despite dozens of ideas and titles thrown their way.
Most Snubbed: It's Carol again.
---
Snubbed Re: The Actor Up-Againsts
CMBYN:

Timothée Chalamet of rap battle fame up against an actor so talented that he had to retire, an actor in one of the best movies of the year, an actor I'm not going to give any accolades to, and a nine-time Oscar nominated, two-time Oscar winner.
Carol:
Cate Blanchett, two-time Oscar winner and reviver of Queen Elizabeth in Elizabeth: The Golden Age, up against and runner-up to Brie Larson, star of films like Don Jon (a movie mostly about a guy watching porn), Trainwreck (a movie that features Amy Schumer drinking a 40 out of a brown paper bag on the poster), 21 Jump Street (starring Channing Tatum and Jonah Hill as buddy cops), and Kong: Skull Island (an movie with a CGI gorilla).
Most Snubbed: Ring-a-ling-a-ling-a-ding-dong Carol.
---
Snubbed Re: The Movie Up-Againsts
CMBYN:

Contenders include a movie whose writer/director was the first black nominee for Best Picture, Best Directing and Best Original Screenplay, a movie whose director was the first woman nominated for a directorial debut, and a movie that, for as much as it included having sex with a sea creature, had zero straight white men be relevant in it.
Carol:
I don't know what half of these movies are, others include Leonardo DiCaprio grunting for two hours and Matt Damon in silence for two hours, and the winner was a bunch of straight people cracking the newspaper case!
Most Snubbed: CAROL.
---
Snubbed Re: Memes Inspired
CMBYN:
By popular demand, the Call Me Your Name trailer, but i scream every word pic.twitter.com/5X2OWRcNID

— toni (the artist formerly known as ari aster) (@laterchalamet) January 26, 2018
Carol:
Really looking forward to Todd Haynes' follow up to "Carol". #CarolMovie #BroadCity #Garol pic.twitter.com/Tmy5UyplUf

— Paul Lau (@paulingford) December 5, 2015
Most Snubbed: Too close to call.
---
Total Most Snubbed:
CMBYN: 0
Carol: 5