On our recent Queer Travel Survey I asked if you had any funny travel nightmare stories and I learned a lot about everybody and bedbugs! Also: food poisoning, brutal transportation delays and mix-ups, not being able to find your AirBnB, bedbugs and a surprising number of you thinking it's a good idea to save money on lodging by "staying up all night" in foreign cities where you don't know the language and have all your luggage with you!!!
I probably have 100 travel nightmare stories myself, I enjoyed all of yours, and here are some of them — note that they have been edited for clarity and length!
---
1.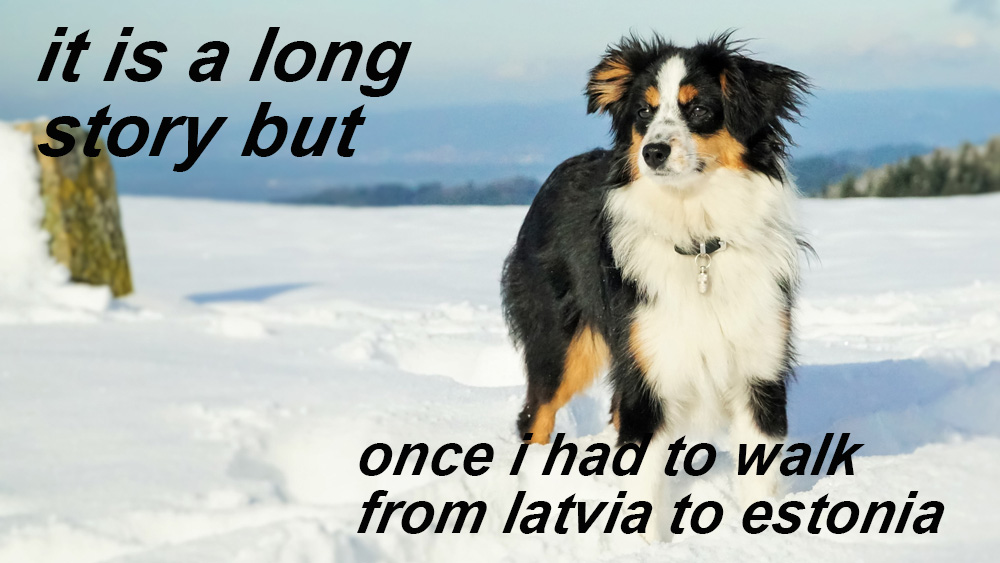 ---
2.
I was set on fire in Amsterdam on accident by a girl who was very high. Kids! Don't mix drugs & play with lighters — especially near other high people with big curly hair. I ended up shaving it all off and looking equally sexy shorn as I did when I had hair like a lion.
---
3.
So, I went overseas for a month to see my partner, who it turned out had left me for their stepsibling. That was a month-long nightmare. Don't do that.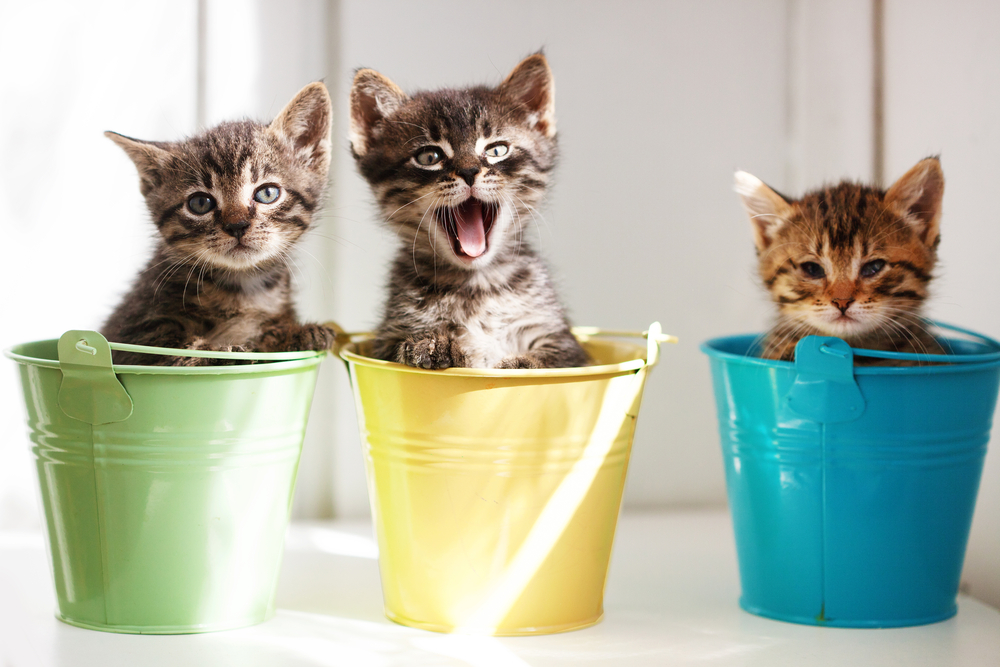 ---
4.
When I was 12 I got my first period on a cruise ship with my extended family (a group of 15). It was the morning of one of the two "land days" we had on the trip so we were in a bit of a rush to get off the boat and make the most of our time in Fiji. The plan was to go snorkeling, and I really wanted to go, so I had to learn how to use a tampon pronto, but the ones my mum gave me were very hard to figure out, especially in my room's tiny toilet cubicle with no help from the internet. I also had (then undiagnosed) PCOS so I'd be intermittently overcome with bouts of pain. I thought I got it in okay so we headed to the bus but I soon realised (very, very painfully) that the cardboard applicator was in my vag along with the tampon. By the time we got to the snorkeling place I was crying from the pain and the fear I wouldn't be able to go snorkelling.
I dashed into the toilets with my Mum and explained the issue, and she bought some pads from a nearby store and brought them to me — but couldn't avoid some of my family members realising what was up. When I got back to the bus where the large group of cruise shippers were gathered, my well-meaning grandpa came up to me, still sniffling, gave me a big hug and said very loudly in front of the entire group "Don't worry love, I have to wear nappies too."
---
5.
---
6.
For our honeymoon, my wife and I went to Maui. Our first day there, jetlagged as hell, we watched a man have a stroke and die on the resort beach after his family had pressured him into going snorkeling. It… set a tone.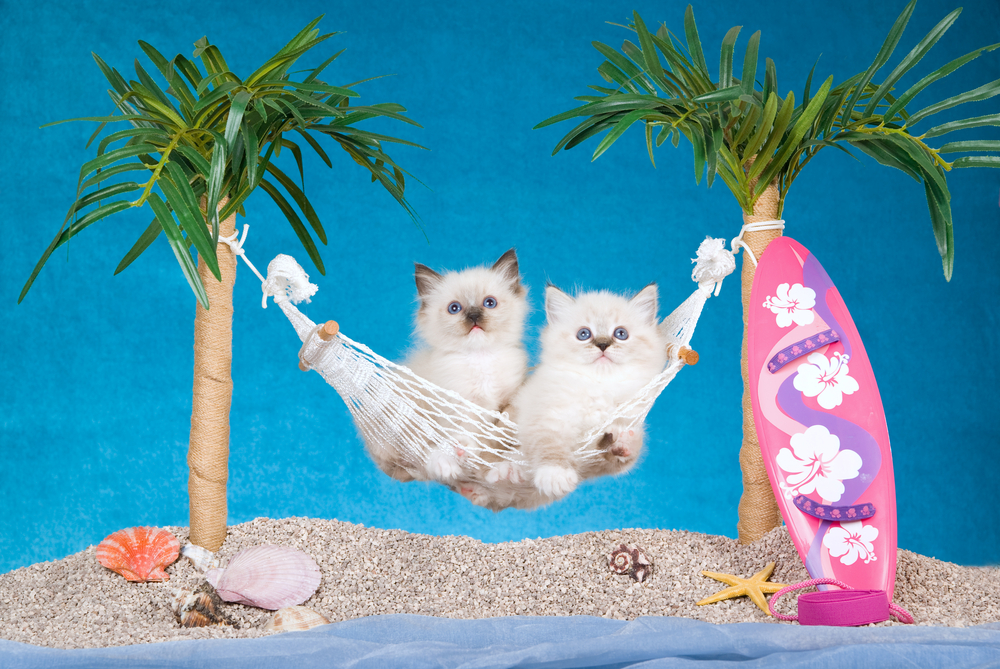 ---
7.
I was 14 and really in love with the only cis boyfriend I'd ever have. We were going on a trip to Poland together — we were in a socialist youth group and went to visit Auschwitz and Cracow and do historical tours around Jewish life in Poland during and after Nazism. But then he got scared and we broke up a few weeks before the trip. It was awkward, and I tried to avoid him, but he wanted to pretend everything was fine. He even booked a room with me! I was shocked and told him no, staying with another group member instead. Throughout the trip he kept wanting to talk. I tried to avoid him.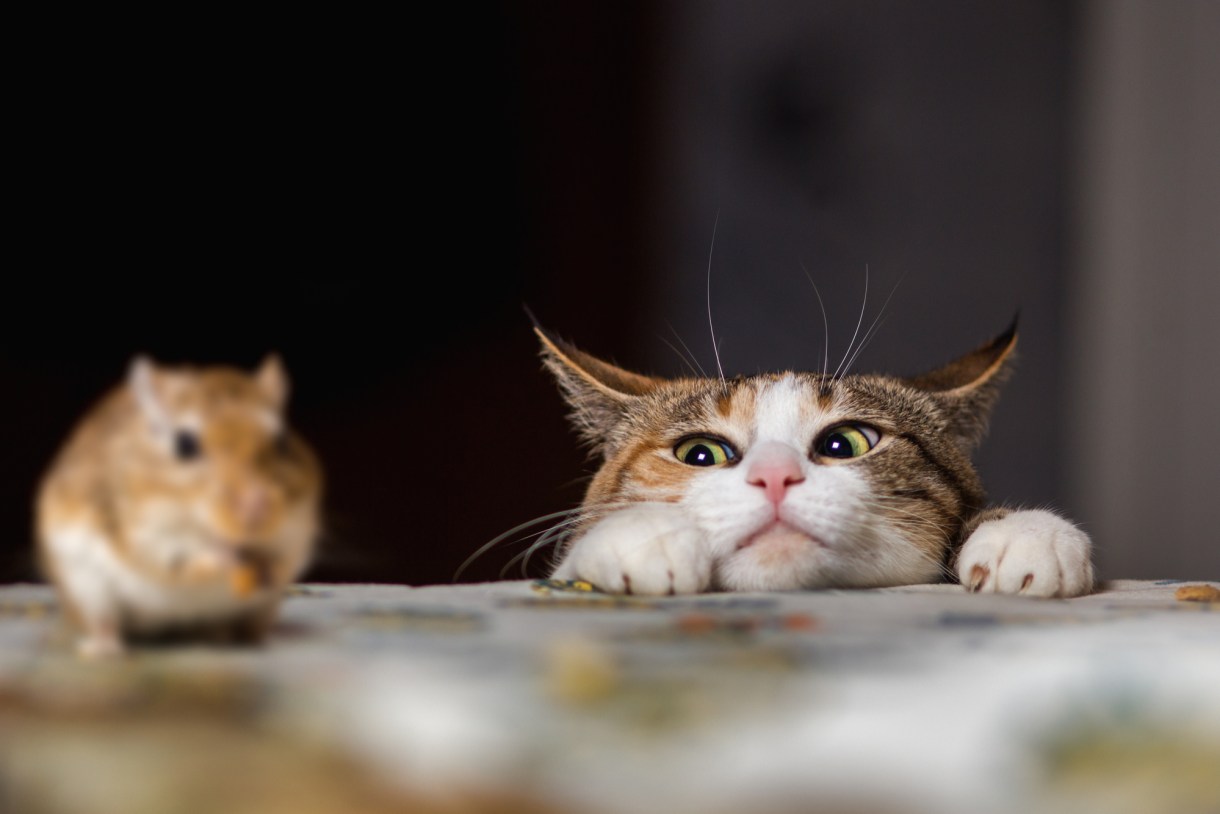 Things finally escalated in an actual escalator (lol) where I shouted at him for kissing me after breaking up b/c he didn't want my parents to know. Everyone in the escalator obviously became the poor innocent audience to this awkward fight. He wrote "vengeance is not justice" on a piece of paper and gave it to me. I spent the rest of the week avoiding him and meeting awesome new socialist friends and comrades in Poland that I'm still friends with today.
---
8.
I was staying at a hostel in Reykjavik, Iceland, that was known for its party vibe, which I somehow hadn't realized when I booked it. After a long day of travel I woke up late on a Saturday night to the sounds of three different pairs of people in my six-person room all having sex. I sought refuge in the lounge — but two people were hooking up there, too. So I went to the bathroom for a shower, where, of course, I found even MORE people hooking up!
I ended up walking around outside by the waterfront at 3AM in my pajamas and flip-flops without a coat.
---
9.
The last time I travelled was for an academic conference which was held in Florida. I had to share a bed with a girl I didn't know very well. She screamed in the middle of the night for no reason, there were elephants (I assume) on the floor above ours running back and forth across their room all night long, and our hotel was so moldy we could hardly breathe, which I'm pretty sure caused the sinus infection that I still have. Also, it was during Hurricane Michael and we were in the storm surge zone. The things I will do for a line on my CV.
---
10.
My wife and I are jinxed to have people invade our room. In Paris someone was given a key to our room at like 2 AM — we went down to the concierge to get him a new one, but he was too stoned to care, so we went back to our room. We woke up about an hour later to a guy standing at the foot of the bed in his underwear. He told us he'd come through our window (a three-story climb) and he seemed to be tripping balls. Again, the concierge didn't care. Later our friend asked us, "how long do you think he was standing there before you woke up?" Very glad that hadn't occurred to us until we were home!
---
11.
I was in a motorbike accident on an island in Thailand and ended up having to get surgery on my ankle in a local first aid tent. The wound was infected and the doctor said it was gangrene! It eventually got better after a hospital stay. But then I was attacked by a monkey who thought the covering for the injury was food?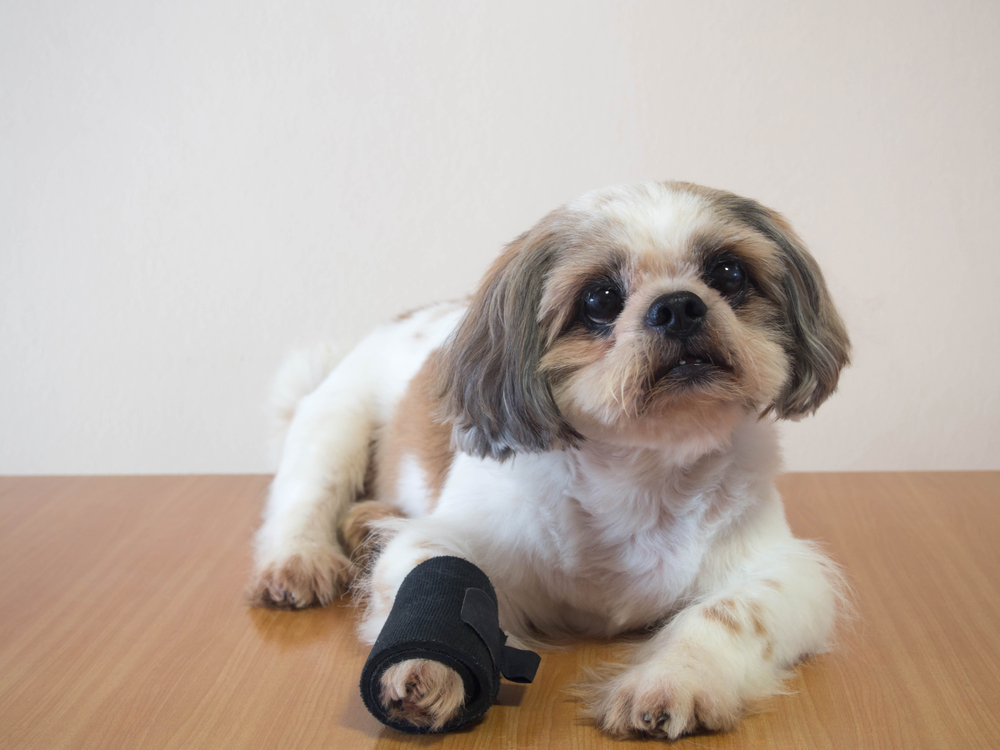 ---
12.
I once stayed in a very old and remote traditional Japanese guest house near Mt. Fuji and decided to start watching American Horror Story the first night I was there. I spent the next two nights feeling like I was about to be murdered anytime.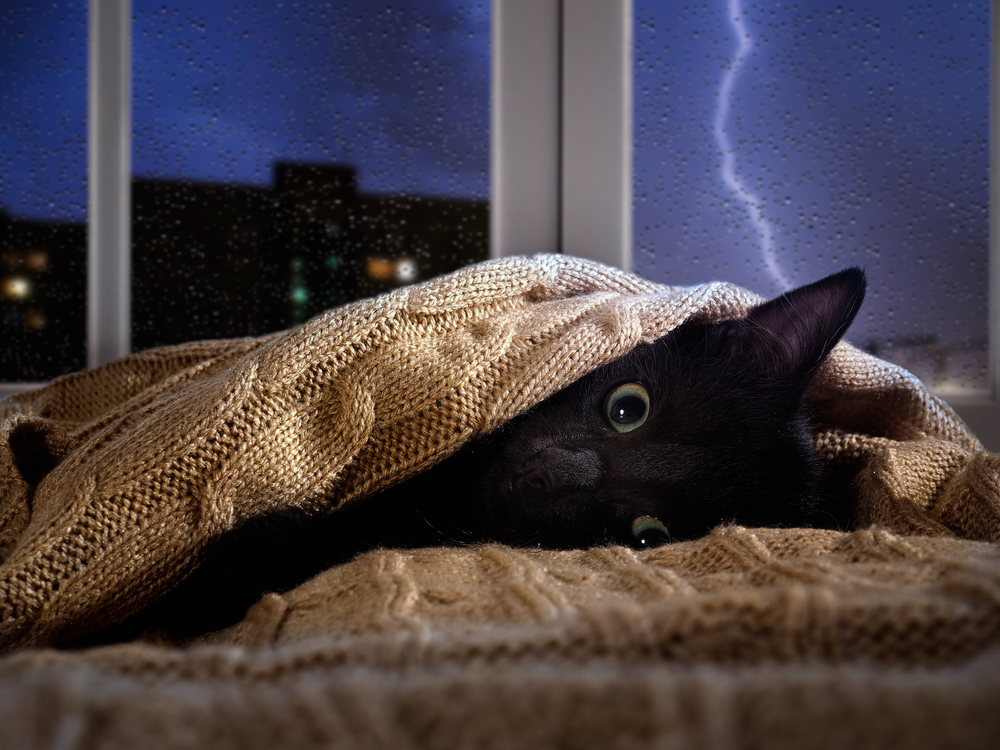 ---
13.
I went into the Peruvian Amazon for five days on a camping tour. Usually at the start of an organized camping tour, they go over things like how to go to the bathroom, packing toilet paper, whatever else you need to know. This was not a very well-organized tour so none of that happened. We didn't see land for three days and I just didn't understand how they were going to the bathroom! Did they hang on the side of the canoes? Immerse themselves in the water? Everything seemed messy and like I was not coordinated enough to pull it off. Well, I ended up in a real emergency after about 24 hours. With both men about 50 feet away I hung off a platform they had put my tent on that was maybe 10 yards in the air and did what I had to. You could hear it drop into the water and I was terrified I would slip and fall the 10 yards into the river into my own shit.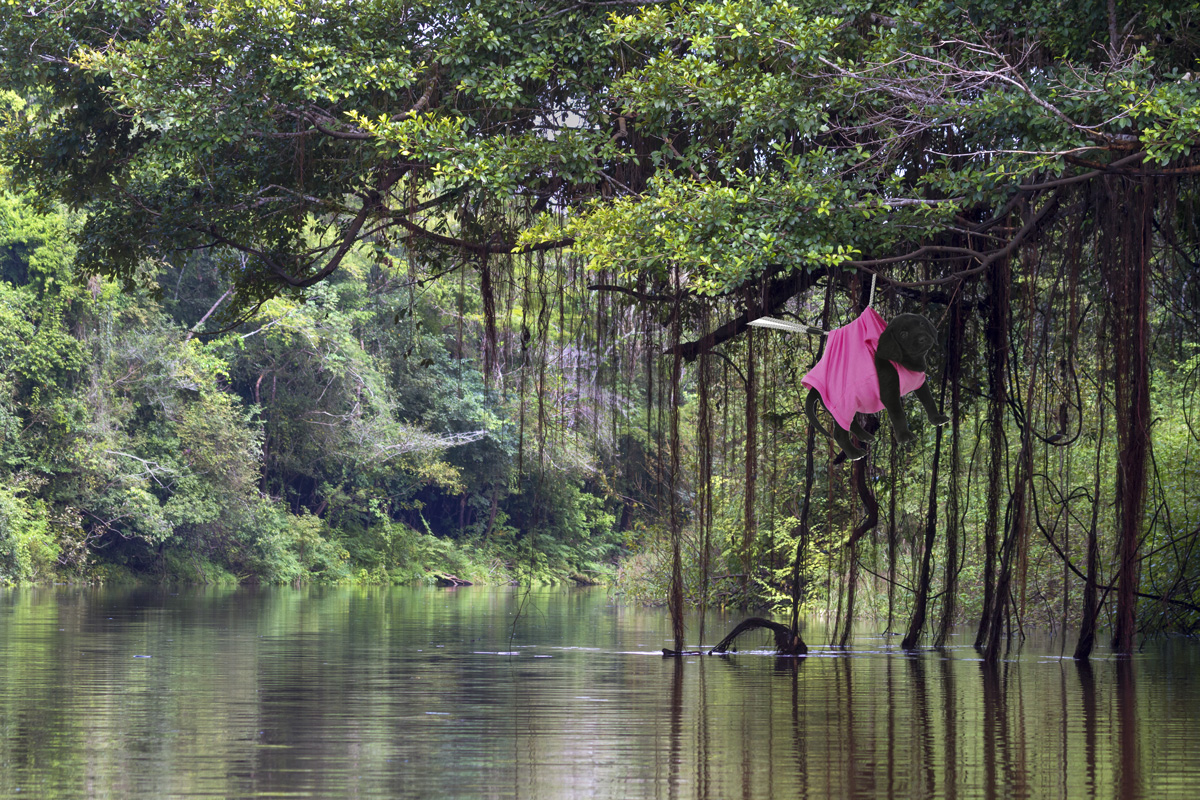 ---
14.
My college boyfriend refused to break up with me before I left for Australia for six months. He bought tickets to meet me, broke up with me while I was gone to try and date someone else, then came to visit me and acted like we were together again since he was there. Then, we spent one month sleeping in the back of a station wagon driving around the country, while he tried to coerce me into liking him again!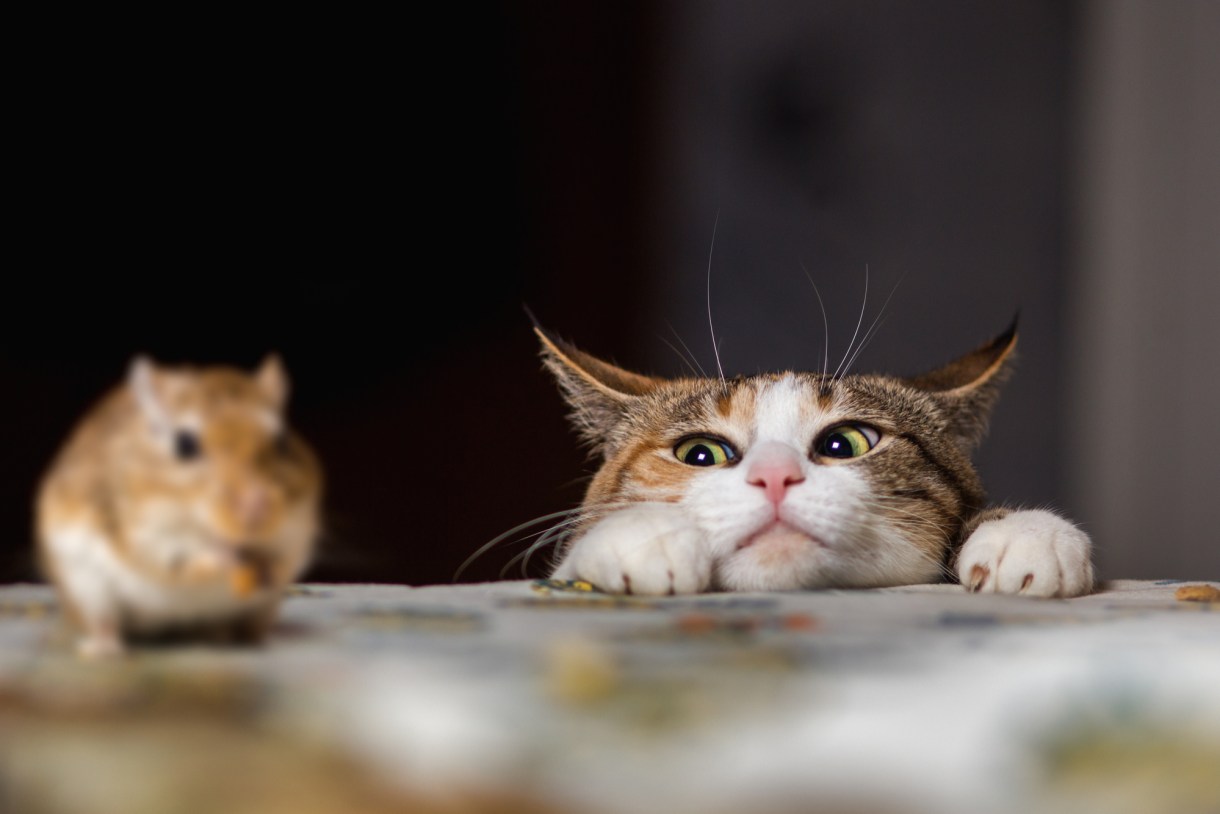 ---
15.
---
16.
When I went to NY with my best friend for her birthday, we got so fucked up that, as we were walking from our hotel to our next destination to drink more, she was walking backwards, tripped over a little gate around a tree, fell on her face, and broke her front two teeth. Had to go to the ER and was there for hours before heading to the dentist first thing in the morning. We had to get her false teeth for the weekend. STILL the best weekend of our lives.
---
17.
When I studied abroad in Morocco after my first year of college, I was walking home carrying my bag over my shoulder after a weekend trip to the desert with my friends, despite the fact that our host parents had told us walking wasn't a good idea. I justified it because I walk all the time and it was only 20 minutes away. As I'm walking, a boy on a bike rode by and grabbed the purse I had on my shoulder away from me. I tried to give chase, but he was much faster and I was very tired, so I gave up and sat in the middle of the road on top of my suitcase, crying hysterically. That bag had everything I needed in it, including the passport I'd need to leave the country in a few days.
Less than a minute later, a group of businessmen driving by asked what was wrong. I was able to communicate to them in French what had happened. They told me they'd take care of it. I stayed sitting on my suitcase, expecting to never see them again. Less than five minutes later, the car drove back and one of the men handed me my purse! This made me cry even more. They offered me tissues and snacks and a ride home. Even though I knew getting into a car with a bunch of men I didn't know wasn't the best idea, I accepted, too exhausted to keep walking — and they took me home. I think they were glad to see me go because my crying was making them very uncomfortable! So that's the story of how I (almost) got pick pocketed in Morocco.
---
18.
My wallet was stolen in the Notre Dame in February. I think it happened because I'm Jewish, and the Christian god was smiting me for not leaving any alms in the church.
---
19.
---
20.
I fell down the stairs in Blarney Castle and almost started a domino effect, but managed to stop myself after a few steps and did not kill my entire tour group. I was, however, very muddy and very sore. (For those who haven't been, the staircase is a tight spiral and the steps are unforgiving and steep, and often slick with, well, mud.) But I kissed that dang stone!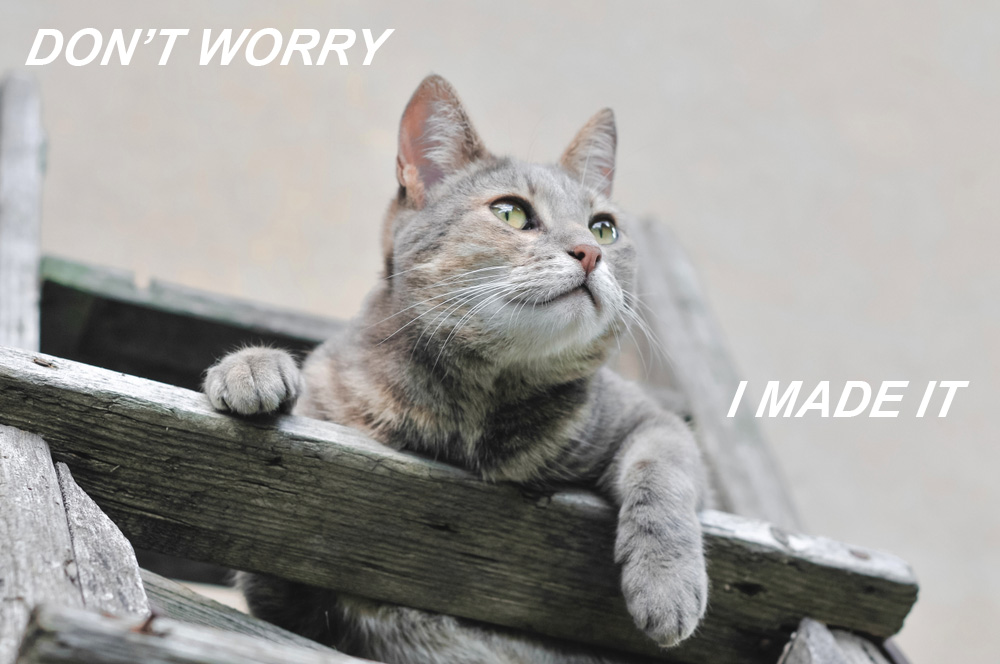 ---
21.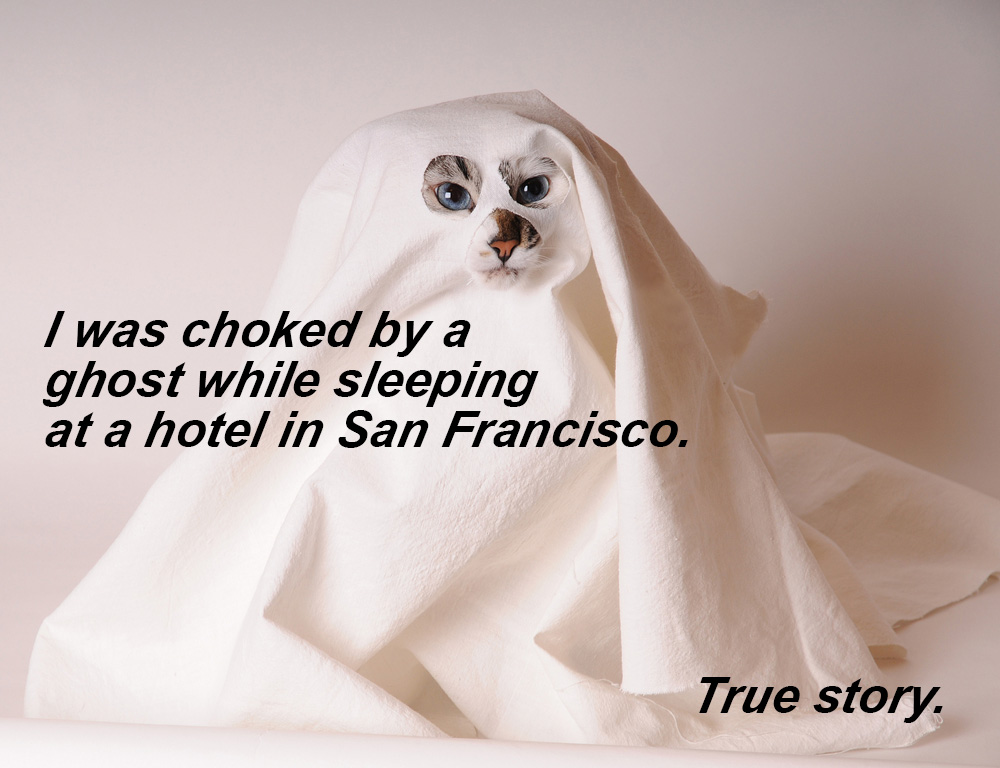 ---
22.
When I went to Morocco, I was super super careful about the water situation the whole time — until 5am on our last day when I was so sleepy that I ran my toothbrush under the tap without thinking. We returned to Spain later that day, and I felt a little funny. The next morning, after walking 30 minutes to school, I SUDDENLY. FELT. THE. FEELING. I told my professor I had to leave. She said, "yeah, you look sick," but in Spanish, you say "yeah you have a bad face," so like, thanks. I started for home… but there was A BUS STRIKE and A STUDENT STRIKE! (I love and respect the striking tradition but omg, bad timing.) So I WALKED home — by which I mean "waddled" as I was trying to hold all the liquids inside me 'cause I ALSO STARTED MY PERIOD THAT MORNING. I got to my host family's house and locked myself in the bathroom — they were an adorable elderly couple concerned for my well-being and I was a fountain of unspeakable substances destroying their guest bathroom. The bathroom, by the way, was floor-to-ceiling marble and glass, aka the most ECHO-Y BATHROOM KNOWN TO MAN. It was also sandwiched between their bedroom and my host dad's office. I spent four days locked in that room, and poor Paco heard every bit of it from his lovely leather and wood study.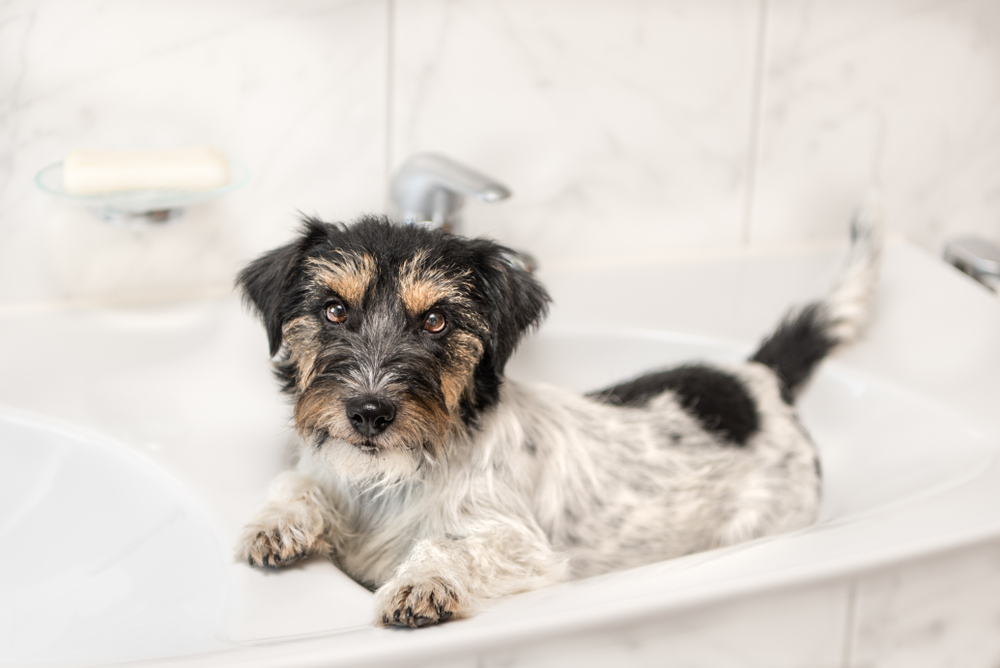 Victoria kept trying to feed me DEEP-FRIED GARLIC FISH because it is good for you. She also kept trying to sterilize the bathroom in between incidents, and I'd have to go ask her to leave so I could have more loud periody diarrhea. Anyway, Paco finally convinced her to stop with the garlic fish and give me some crackers, and I slowly regained control over my bowels. Paco was not able to look me in the eyes for several weeks.
---
23.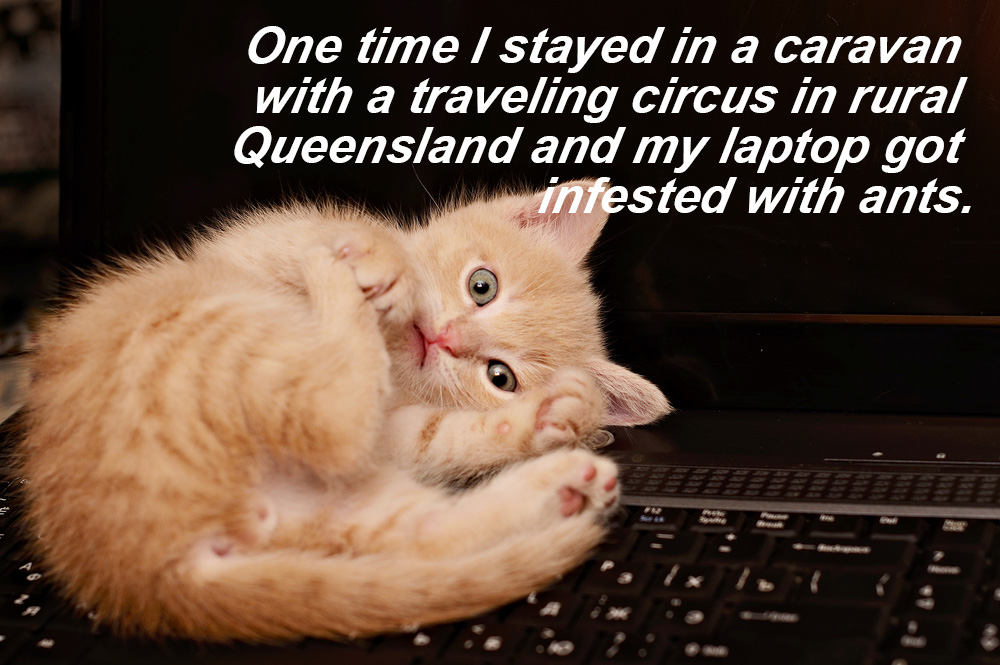 ---
24.
My then-partner I were on the Colombian island San Andres. We stayed at a lovely place and the owners allowed us to borrow bikes. The island is bikeable so this is great, things are going great, we're touring the whole island, we're getting through some intense wind and eventually rain, we lock our bikes up nearby a beach to hop in the water when the torrential downpour starts up again. We go to get out of there when my partner realizes she can't find the key. We scour the beach, people try to help, but to no avail. We finally call the owner who sends her son and friends to clip the locks. I'm wet and miserable, evening plans were ruined, so we bike back silently and angrily. We get back to the place we're staying, change and dry off, when I hear a metal clang from my partner. She had tucked the key in her bathing suit top and, despite checking this spot, had not found it on her person.
At this point the situation was laughable and she doesn't know this but I still have the key in my possession.
---
25.
Scenery: the middle of nowhere, Iceland. One of those "I can see it happen but there's nothing I can do to stop it" situations — the car door closed and locked from the inside. No jacket, no money, no more battery. It was foggy and freezing and I had no idea what to do or how to break into this car. Then, OUT OF NOWHERE, a lesbian Canadian couple shows up. They give me a ride to the next gas station and offer me homemade vegan guacamole sandwiches.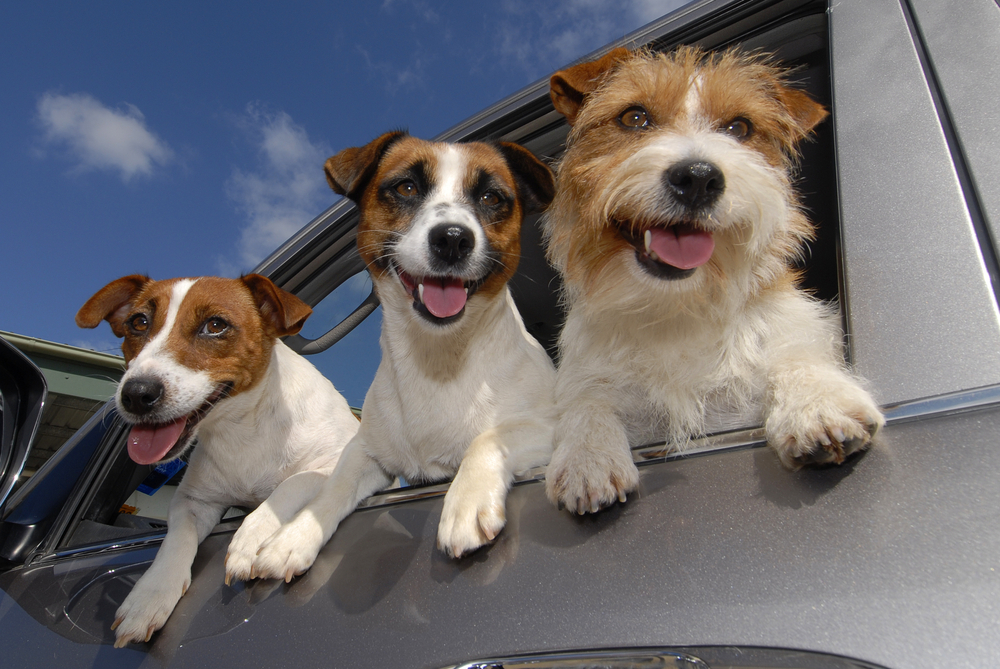 After I'm all set, they proceed off into the unknown. Thinking back I believe they came from rainbow-glitter-fairy-wonderland to save my ass. In conclusion, maybe we are rare to find around the globe, but when you really need us, we are there.