Hello and welcome to this new thing we're trying out where we help you figure out what you're gonna put in your mouth this week. Some of these are recipes we've tried, some of these are recipes we're looking forward to trying, all of them are fucking delicious. Tell us what you want to put in your piehole or suggest your own recipes, and next week we'll check in and talk about which things we made, which things we loved, and which things have changed us irreversibly as people. Last week, we ate peas.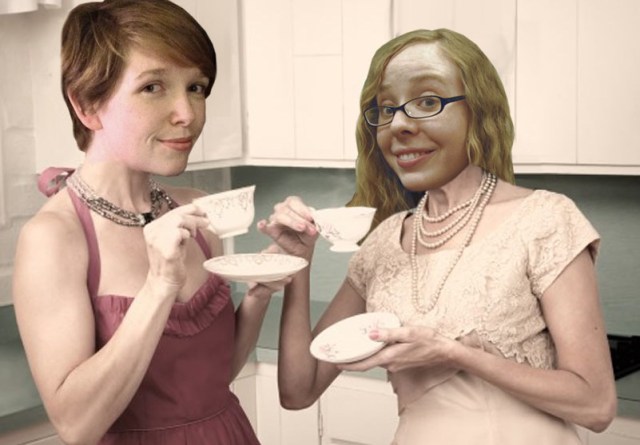 I have a confession: I am a really lazy cook. Most dinners I make are simple and easy productions, and thus, broccoli is my best friend. Broccoli gets a bad rep from picky, whiny kids heard 'round the world (like peas, right?!), but it's one of the easiest veggies to cook.
Broccoli is low-maintenance, high-nutrient and relatively easy to keep fresh for awhile in your fridge. You just chop it up, toss it in some water to boil and it's ready in less than five minutes. In fact, that's exactly what I made for a side in last night's dinner, then spent ten minutes convincing my niece broccoli and cauliflower were edible flowers so she'd try them.
But broccoli is super versatile! It is especially great for saucy dishes because it soaks it right up and holds flavor amazingly. Hell, you can even make broccoli desserts. Who knew?
Here are some recipes for broccoli on those nights you want somethin' a lil' fancier than boiled broc.
---
Appetizers, snacks & sides
1. Broccoli Guacamole
I kind of want to make this just as an excuse to say "broc guac" over and over and over until I have no friends left.
---
 2. Broccoli Sweet Potato Cakes
---
 3. Beer Battered Broccoli
Why? Because fuck broccoli always being healthy, that's why.
---
 4. Pesto Broccoli
---
 5. Sriracha Broccoli
---
 6. Cauliflower and Broccoli Tapas
---
Meals
7. Copycat of Panera Bread's Broccoli Cheese Soup
Real talk: Panera's Broccoli Cheese Soup rivals my mother's. Shhh.
---
 8. Roasted Broccoli Grilled Cheese
---
 9. Green Mac and Cheese
---
 10. Squash and Broccoli Rabe Lasagna
---
 11. Broccoli and Cheese Mini Egg Omelets
These are super easy to make ahead and then heat up for your breakfasts on the go!
---
 12. Cheesy Broccoli and Red Pepper Quiche with Potato Crust
---
 13. Creamy Broccoli White Bean Soup
---
 14. Broccoli and Cheese Stuffed Chicken
---
 15. Creamy Chicken, Quinoa and Broccoli Casserole
---
 16. Broccoli Curry Udon
---
 17. Broccoli, Apple and Almond Salad
---
 18. Raw Broccoli Raisin Salad
---
 19. Broccoli Stuffed Shells
---
 20. Beef with Broccoli Stir Fry
---
 21. Broccoli Cheddar Beer Soup
---
Desserts
22. Broccoli Brownies
---
23. Chocolate, Black Bean, Broccoli and Basil Smoothie
---
 24. Sweet Broccoli Cake with Pumpkin Frosting
---
25. Broccoli Sorbet
I, like this photo, am also preeeeeetty skeptical, but why not?
---
Share your favorite broccoli tales/recipes with us!