On the Winter TCA Press Tour my favorite favorite favorite sitcom in the whole wide world, 2 Broke Girls, ran into a bit of trouble when its showrunner, Michael Patrick King, had to do awful things like answer questions about his show. I mean what is this, a panel assembled especially for people to ask questions? The nerve of some people. He was probably upset that he didn't get to discuss what really matters. Will Kat and Caroline hook up or not?
As you may already know, every week I take time away from wishing I had thicker socks and laughing at my own jokes to bitterly stew while I write a recap of sorts for King's follow up to his Sex and the City franchise.
2 Broke Girls is not adored by critics as much as it is by tweens with internet access and a lot of free time judging from its People's Choice Award for "Favorite New TV Comedy." After joining hand in hand while singing "We Shall Overcome," critics used one of their few opportunities to come face to face with MPK to confront him about racism on the show. Earlier in the day, CBS Chief Nina Tassler claimed they were an "equal opportunity offender" and that "everybody gets digs," but she also admitted to asking King to "dimensionalize, continue to get more specific, continue to build out" the show's secondary characters.  These characters include Earl the elderly black cashier…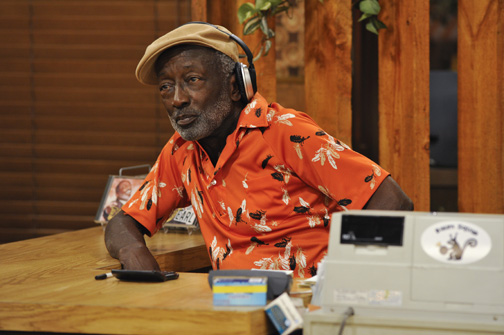 Han the Korean immigrant restaurant owner…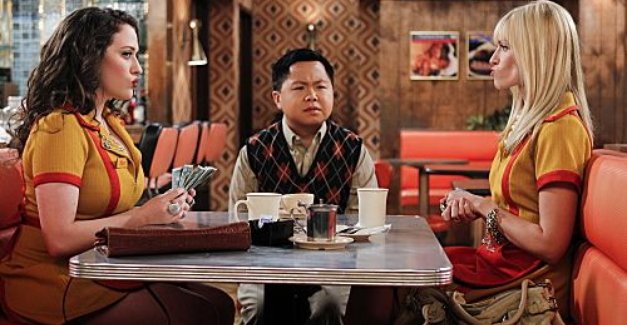 …and Oleg the sexist Ukrainian cook.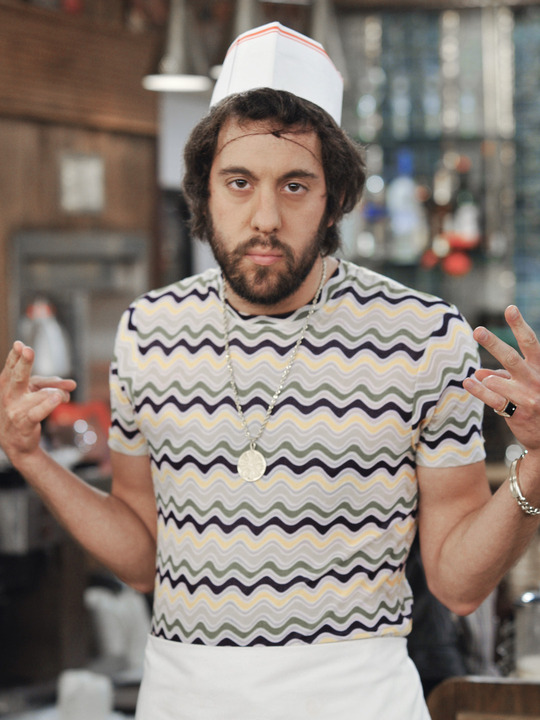 Michael Patrick King described the show as a "big, ballsy comedy" with "a bigger heart than it has balls." He went on: "I feel that it is broad and brash and very current. It takes place in Williamsburg, New York, which, you know — well, if you don't know, all you have to do is Google it — is a mash-up of young, irreverent hipsters, old-school oldsters and different nationalities from different ethnic backgrounds. Our show is about two very young, smart girls surrounded by a wide range of supporting characters."
Furthermore: "We like to say that ‑‑ Nina likes to say we're an equal‑opportunity offender.  I like to say that the big story ‑‑ the big story about race on our show is that so many are represented, that the cast is incredibly, not only multi‑ethnic including the regulars and the guest stars, but it's also incredibly not ageist.  So the big story on our show is we sort of represent what New York used to be and is currently very much still alive in Williamsburg, which is a melting pot."
When asked about the Asian cook, he replied; "I'm gay. I'm putting in gay stereotypes every week. I don't find it offensive. . . . I find it comic to take everybody down. That's what we're doing."
Critics seem genuinely surprised the show is popular despite its racist elements. I can think of a shit ton of things that are popular despite their racist elements: the justice system, the public school system, the cool kids at your high school, etc. I feel like racism is pretty popular in the same way this show is. If people don't feel personally responsible, they figure it's okay to sit around and silently reap its benefits.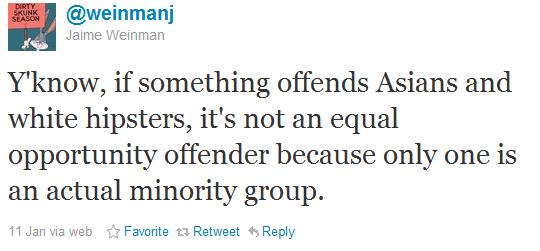 As fun as making fun of hipsters is, it's not something I would hang my hat on. It's interesting that in the same season that Work It gets an outcry from nearly every media outlet, the racism on this show is glanced over by many. Of course Work It's entire premise is offensive and it's egregiously problematic while 2 Broke Girls'  secondary characters rarely have any impact on the plot of the show, but the willingness to simply accept the jokes as part of the show's appeal reflects how many accept racism in the world.
But that's the point isn't it? TV isn't real. King has the opportunity to create multi-faceted and multi-dimensional characters and instead he relies on good ol' fashioned racism for a few quick cheap laughs.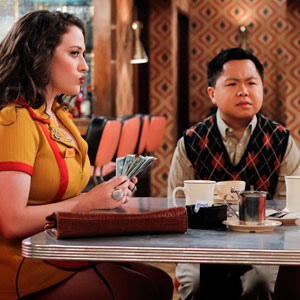 Humor is at its best when it's making fun of everyone and no one at the same time. The jokes on 2 Broke Girls use one person to make fun of a group. The joke is aimed at Han and people like him and is to be enjoyed by everyone but them. When I think of my favorite comedies, the writers use the actors skills and preferences to inform the character then use those complexities to exploit the viewer's expectations of  race, gender, and/or age. How can the actor accomplish that when the most important element he brings to the performance is that he's Asian?
King seemed completely unaware that there was such dismay with the diner workers which means he's either never read a review of the show or he's an idiot. Watching the show, Max seems completely aware of what she's saying and the implications they have. If anything, she's too aware that what she's saying is supposed to be funny, cutting, or derisive. Characters are supposed to be unaware that they're being funny and their creators hyper-aware of why what they're doing is hilarious. This whole business of King pretending not to know his characters are stereotypes is poking a hole in the entire process. If it's funny, people will forgive most anything. So why the hell are people so forgiving of these utterly unfunny characters?