We need affordable great queer books at the best of times, and these are very much not those. With that in mind, I've scrounged the internet for totally FREE (and legal) digital copies of amazing queer books. Many of us are struggling with finances right now and need the stimulation and comfort of awesome queer books for the low low price of free.
The books on this list are free for a few different reasons. One is that some very generous authors have simply offered their books in digital format at no cost on their websites. Another is that in the comics world, a significant amount of what later become print books distributed by publishing companies started out at webcomics that the author put on the internet for one and all to enjoy. The last reason is that some books are so old they are not in copyright any more so free copies online are bountiful.
Now onto the amazing free digital queer books!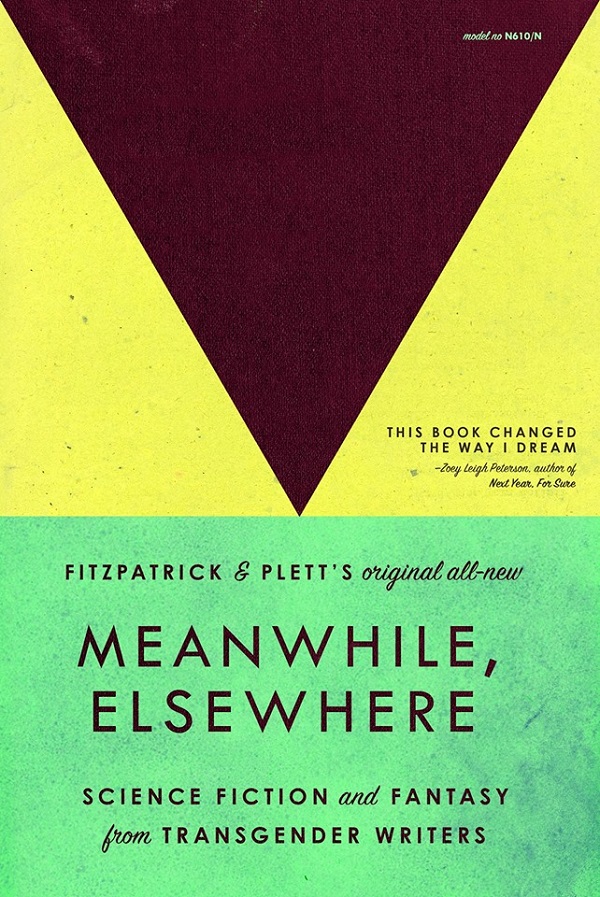 This anthology of 25 speculative short stories by a wide variety of trans writers is simply phenomenal. Plenty of the trans experiences expressed are also sapphic. The stories are all over the speculative fiction map: horror, dystopian, alternate realities, mythical pasts, cyberpunk, and all variations of science fictional futures. One of my personal favorites was "Satan, Are You There? It's Me, Laura?" by Aisling Fae. In that story Satan is a bad-ass trans woman and God is a douchebro who's in love with her but obviously unworthy. "No Comment" by Ayse Devrim is another standout where the "single, surly, and sauced" trans woman Maryam, who is a recent recipient of a uterus transplant, finds herself mysteriously pregnant a la Jane the Virgin. The thing I have to say about "Imago" by Tristan Alice Nieto is that it is possibly the best short story I've ever read and made me weep.
If you've ever wanted to get into some old lesbian poetry, now is the time! So who is "Michael Field"? it's a pen name of Katherine Harris Bradley and Edith Emma Cooper. Bradley and Cooper were a British lesbian couple in the 19th century who published 11 poetry collections and 30 plays under their joint pseudonym. Very romantic, as well as productive. (Although the fact that Katherine and Edith were aunt and niece is less romantic and more icky by today's standards). Sight and Song was originally published in 1892. Perhaps surprisingly, it deals quite openly with lesbian eroticism and sexuality. Not surprisingly, "Michael Field" was very inspired by Sappho when writing the collection. Read more about the couple in Riese's "18 Lesbian Power Couples from History Who Made Great Art".
When legendary queer author Leslie Feinberg passed away in 2014, one of the things ze had been working on was a 20th anniversary copy of the ground-breaking 1994 novel Stone Butch Blues. Feinberg particularly wanted the novel to be free and available for all, as it now is on hir website. Stone Butch Blues is a moving classic of queer literature, mostly set in working class upstate New York pre-Stonewall. Jess Goldberg is the butch protagonist who moves from teenagehood to adulthood while discovering a place in queer community. Jess lives through horrific police raids that involve physical and sexual assault, finds a place in the butch-femme gay bar scene, and searches for sustainable and safe blue collar work as a gender non-conforming person. This novel is considered a must-read of queer history for a reason.
Queer found family in outer space, anyone? This story takes place over two timelines. Mia is the newest member of a ragtag crew — one nonbinary person and the rest women — aboard a spaceship. Their purpose is to visit abandoned sites throughout the solar system and restore them. In the present, she slowly gets to know the team and finds her place within them. In the second storyline in the past, readers get to see Mia as a teen at her boarding school where she fell in love with a mysterious new student. Back to the present: Mia begins to unravel the reason why she is here on this mission. She needs to find her long lost love. The words of this moving funny story are matched only by the gorgeous space-inspired, sparsely colored art.
Nevada by Imogen Binnie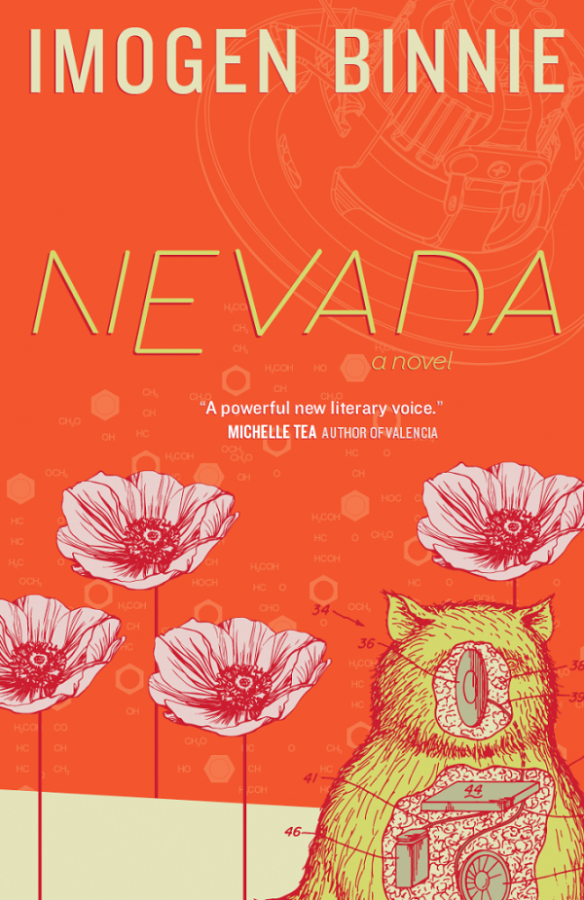 When Nevada was published in 2013, it was a watershed moment for trans lit. Nevada is one of those novels that for many people, especially trans punk vegan-ish dykes, was the first time they saw themselves reflected in fiction. It's the story of Maria, a cynical, darkly funny trans lesbian living in New York City. She works retail but is trying to hold on to her punk values. When she gets fired and dumped in quick succession, she heads out on a road trip. Outside of Reno at a Wal-Mart she meets James, in whom she recognizes a 20-year-old closeted version of herself. She tries to help James and in doing so also starts to shift through the stuff in her own life she's been avoiding. There's a vibrant electricity of wit, humor, and passion in this novel that are irresistible.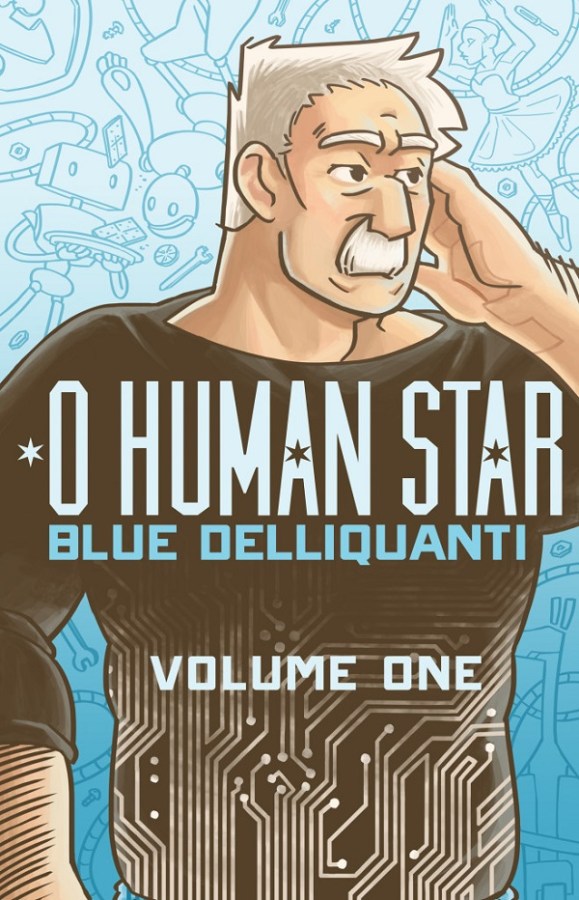 Alastair was a brilliant scientist whose work jumpstarted the robot revolution. But because of his sudden death, he didn't get to see any of it come to fruition. Flash forward 16 years: Alastair wakes up … as a robot. As he tries to piece together what happened, he searches out his former business and romantic partner Brendan. The world is different from the one he is used to: humans and robots now coexist. And there's a robot living with Brendan. She looks an awful lot like Al. As the comic traces Al's journey in the present – including discovering the teenage girl robot Sulla was at first designed to be a male robot — it also narrates the past. Readers get to experience Al and Brendan falling in love, as well as their future family's journey. This comic has beautiful complex queer and trans characters and asks fascinating questions about what it means to be human.
Carmilla by J. Sheridan Le Fanu
In this classic vampire novella, you can experience the original tale that inspired the Carmilla web series and movie. Despite the author being a dude writing in the Victorian period, the lesbian homoeroticism is pretty non-subtle. Apparently Le Fanu got his inspiration from an actual doctor's letters about a client of his who told him about a love affair between herself and a woman who was executed for witchcraft! In the novella, Laura longs for companionship while stuck in an isolated European mansion. Then Carmilla, a seductive vampire, arrives to disastrous results. Carmilla is available through the Gutenberg project, which houses thousands of out of copyright ebooks. You can access a variety of early queer women writers I haven't touched on in this post, including Djuna Barnes, Radclyffe Hall, Gertrude Stein, and other powerful queer women artists from the past.
Nimona by Noelle Stevenson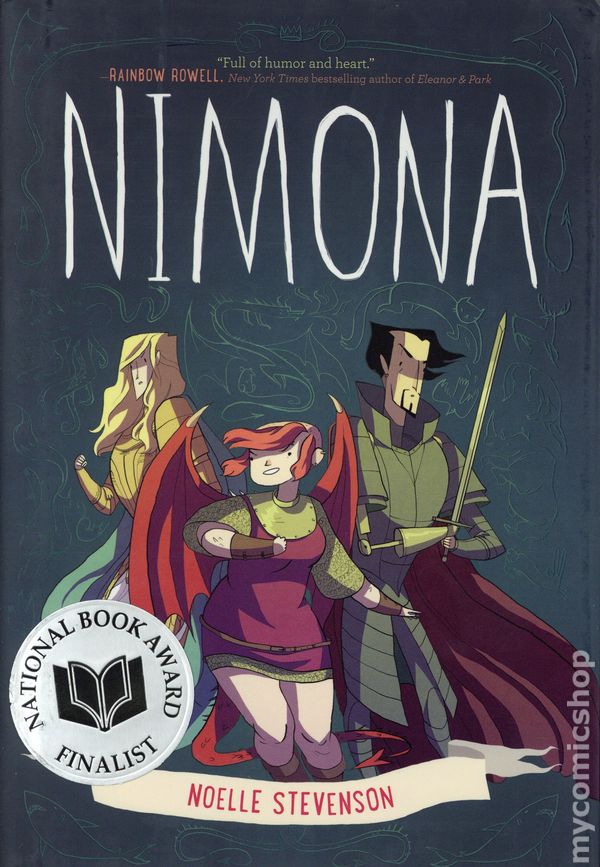 Noelle Stevenson is now the showrunner of She Ra but once upon a time she made a webcomic called Nimona that was eventually turned into a graphic novel. Nimona is a deadpan, tongue-in-cheek comic about a shapeshifter named, you guessed it, Nimona. She signs herself up as a sidekick to supervillain Lord Ballister Blackheart. Their mission is to prove that the "good guy" Sir Ambrosius Goldenloin isn't the hero he makes himself out to be. However, Blackheart isn't quite as evil-hearted as he appears. Nimona, in contrast, has vast powers below her surface that are as dangerous as they are unpredictable. Fun and light on the one hand, with emotional gut punches on the other!
Casey Plett's debut book of short stories is a phenomenal collection. Plett has ample talents for evoking a keen sense of place, creating authentic, diverse characters, and infusing her stories with liberal doses of fun, bitterness, heartbreak, sex, misery, and love. The focus throughout the book is on relationships — romantic and otherwise — between trans women. "Lizzy & Annie" is a story featuring a cynical trans dyke who hates "dyke everything" and rants about chasers. "Winning" is a homecoming story, where young trans woman Zoe returns to her hometown. Her coming out was a shock to her mom, but because Sandy, Zoe's mom, is trans too. The story is a fascinating investigation of the generational differences between how Sandy and Zoe see gender and being trans. Also, one story has a talking cat.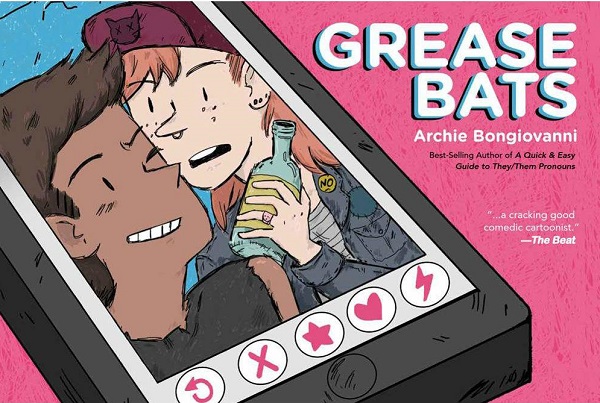 I'm going to go ahead and call Grease Bats the 21st century version of Dykes to Watch out For. If you can't afford to get a print copy of this comic, you may know that is was first published on this very website! Follow the adventures of Andy and Scout, two BFFs living their gay lives to the fullest. Very chill genderqueer Andy is all about dating as many cool folks as possible, whereas Scout is a little ball of feelings still hung up on her ex … from 2 years ago. Other beloved characters trying to survive their 20s in this late stage of capitalism with Andy and Scout are Gwen, Ari, and Taylor, who all have their own lovable, unique personalities and place in the queer rainbow. Ill-informed dating decisions, ranting about politics, great / terrible sex, tender queer friendship – it's all here!
Again, now is a great time to get into some old timey lesbian poetry. Project Gutenberg actually has three volumes of Dickinson's poetry, so you can really go wild (nights, wild nights!). These are early editions of her poems, edited by her two friends Mabel Loomis Todd and T.W. Higginson. For anyone really into the minutiae of Dickinson scholarship, one thing to note is that in some cases Todd and Higginson have changed Dickinson's trademark use of dashes to other punctuation. Many of us are familiar with Dickinson's well-known poems. But what about the literally thousands of others who don't get the attention they deserve? Dickinson challenged the poetic mores of her time, experimenting with conventional modes of expression, poetic personas, and a language that has been called "elliptical" in its attempts to portray that which is possible but not a reality.
What if a story about teen superheroes focused not on their paranormal abilities, but on their everyday teen dramas? That's what Jillian Tamaki does in her wonderfully funny, cheeky, and surprisingly deep comic series. Mutants and witches have unrequited queer crushes, make bad underage drinking decisions, and have epic fails while doing science experiments too, you know? Ennui, angst, insecurity, irreverence, and a group of lovable magical teen weirdos — Supermutant Magic Academy has it all. Tamaki first released the ongoing comic strips on Tumblr, where they are happily still available. Her artwork, as always, is beyond compare. She is a master of the comics format at the height of her powers. The drawings are intricate in detail sometimes, doodle-like in simplicity at others, with sparing use of color.
Orlando by Virginia Woolf
Published in 1928, Orlando is often thought of as Virginia Woolf's most explicitly queer work. It is also a lot of fun to read, and is more accessible style-wise than some of Woolf's more experimental novels. It follows the titular character through three centuries of English history. Not only is Orlando seemingly immortal, they are also gender fluid. Literally. Midway through the book, Orlando wakes up and discovers that while he was a man yesterday, today she is a woman. The tone throughout is very playful and ironic. Woolf uses the fantastical to interrogate both queer and feminist concerns, particularly the roles women played — and were forced into — in the 18th and 19th centuries. Also you should know Woolf conceived of this book as an extended love letter to Vita Sackville-West!
---
One last note: I would be remiss as a public librarian to not mention that through most public libraries you should be able to access ebooks and digital audiobooks for free using your library card. Check the website of your local public library. If your library card is expired or you don't have one, many libraries are offering online card registration and re-activation even though ordinarily you would have to visit a library branch in person to do that. Check it out! This is a great way to support queer authors as libraries pay for books too (duh). If your library doesn't have the queer books you want, you can suggest they buy them via the library's website.
Please share in the comments any great queer books you know of that are available for free (legally) in digital format.