Queermos, you know what I am seeing on y'all's social media accounts right now? Vacation! Ugh, and am I ever jealous. I'm preparing to go back to school and move and my apartment is already half packed in boxes and I totally ate Annie's Mac n' Cheese out of the pot I cooked it in the other day #adulthood. But y'all? Y'all are on beaches or in cars road tripping through beautiful mountains or on horses or traversing cities I've never been to and ugh, JEALOUS! But not so jealous that I'm not gonna halp a queermo out. We all know about Airbnb and Cheap-O Air, so here are a few other options for planning and remembering your epic summer vacation.
---
For The Roadtrip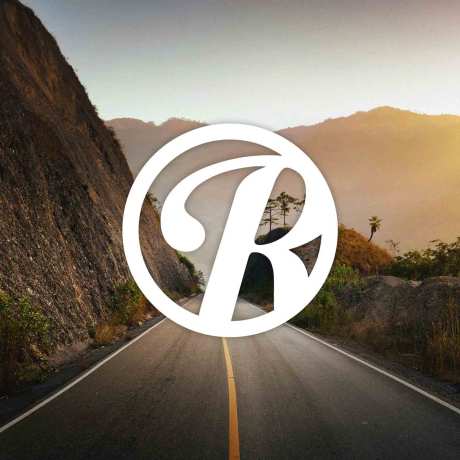 Roadtrippers
I am especially jealous of you road tripping homogays because I was supposed to take a road trip this summer and then my cat got cancer and wham, no more road trip money. So through my heavy envy-laden sighs, I am here to recommend that you use this app in my stead. Roadtrippers lets you type in point A and point B (within the US and Israel only, though, other countries coming soon), then suggests awesome things to do along the way. You can filter if you just want nature or entertainment or historical sites. You can filter for hotels and add unique places to your trip on the go. It'll even give you driving directions. And the best part? This app is free for iOS, Android and web. And they even have a section on their site for classic USA roadtrips if you're looking for a little inspiration.
Stezza
What this amounts to is a way to play your music with really big buttons. So if you've got your phone mounted to the dash for GPS, it's easy to push buttons without having to glance down at intricacies. Please note that some states will give you a major ticket for controlling music from your phone (not just for making calls or texting), and anything that takes your attention away from the road is always best done by a passenger. Still, though. The massive buttons are a major plus for roadtripping. $1.99 for iOS.
GasBuddy
Find the best gas prices. Because why spend more money than you have to? Literally, that's all I have to say about this app. Best gas prices. Free for iOS and Android.
---
For Distant Lands and Faraway Places
Word Lens
For when you're going somewhere and you don't speak the language. Word Lens uses your camera to live translate things like signs and menus. Heads up, it doesn't do well with crazy fonts, but I tested it with French and the translations are pretty good for a computer. I mean, humans certainly do a better job because computers are bad at syntax. But. Definitely a good thing to pull out when you're like, "huh, what animal did that meat I just ordered come from?" Most importantly, it works WITHOUT NETWORK CONNECTION so you're not stuck paying massive roaming fees while you're abroad. The app itself is free for iOS and Android, and until Google's acquisition of Quest Visual is complete, the languages are free too (English, French, German, Italian, Portuguese, Russian and Spanish).
Gate Guru
Okay, so most of the time I fly really early in the morning. Which is fine, I'm a morning person. But I am also a coffee person. And really all I want to know when I reach the airport and get through security is: where is the closest coffee I can put in my mouth? Gate Guru does this and so much more. It also tells me things I am likely to forget with or without coffee, like my flight number, gate number, and, like, what time I am actually supposed to put my ass on a plane. It's also helpful if you're picking someone up because it'll tell you if they're delayed or on time or what. I will tell you that I prefer airline-specific apps when they are available, because much of the time that means I can do digital boarding passes, but this is great for airlines that haven't made the tech leap just yet. Plus coffee. It tells me where the coffee is. Free for iOS, Android and Windows Phone.
Tourist Eye
Tourist Eye (free for web, iOS and Android, though I highly recommend the web version because the iOS app crashes on startup even with a reinstall) could actually go in any of these categories because it allows you to plan bigger trips (and invite others to join) and it also allows you to capture your wishlist for someday. And boy, can you get lost doing that. It even suggests things to do based on your current city, meaning you can create your big trip bucket list and your weekend "I Would Like To Do This Thing" list all at once. You can tell it where you've been and if you liked it as well, so when you view other people's trips and wishlists, you'll be able to better judge if you'd like to just yoink their trip or wishlist for yourself (if you like 4 out of 10 of the destinations already, probably the other six are worth checking out).
Globo
I am bad at time zones. I am especially bad at time zones when I am not in my normal time zone. Maybe you are better at time zones than me, maybe you aren't. But on the off chance that you, too, accidentally call people when it's three in the morning their time, Globo will help you keep track of what time it is where in a bunch of cities at once. You can even set alarms for time zones other than the one you're standing in, so if you're supposed to call your partner at 2 pm New York City time and you're in Paris, you will not miss this time because you are bad at time zones. It will also tell you what the weather is in all these other cities, in case you are on your way to said city. Also it is simply designed and beautiful, which is a surefire way to win me over. $0.99 for iOS.
---
For The Staycation
Everplaces
Ahhh, the staycation. Favorite of those with jobs that won't give them proper vacation time, with tighter budgets, who are a bit lazy or beset by those miniature terrors and delights we call "children." But just because you're staying where you are doesn't mean you can explore your hometown in a whole new way. We've written about Everplaces before and it remains cool. Everplaces is a way to save places you've been and to view friends' places and see what they like and think you should check out. It's basically a way to make your very own Queer Girl City Guide to share around. Free for iOS and web.
Foodspotting
Just because you're staying put doesn't mean you have to treat yourself to the same dinner you've always done when you think "treat yourself." You can explore new dishes or find new places for old favorite comfort foods with Foodspotting, a user-driven app that allows you to filter by dish or cuisine and then basically look at other people's photos of their delicious meal to decide if you want to hit it up. Please note: food is meant to be enjoyed when you order it, so to participate in food spotting, just do a quick semi-clandestine snap and then put your phone away for the remainder of the meal. You'll be glad you did. Free for iOS and Android.
The Best Day
Want to hang with friends on your staycation? The Best Day lets you invite a group of friends to an event and then have them vote on the date, time and place so that the most people will actually show up. Do people prefer 6 or 7:30? Do they want to grab a beer or get fancy cocktails? It's also very pretty. What can I say? I'm a sucker for good design. Free for iOS.
---
For Memories, All Kinds
Fast Camera
For the fast movers, Fast Camera is an app that, upon opening, snaps continuous 8 megapixel photos so you don't miss the moment. Great for sports, cats and silly friends. And it doesn't overload your camera roll either. Save only your favorites and the rest go poof. $4.99 for iOS.
Litely
If you like the idea of Instagram but find the filters too heavy handed, Litely could be for you. It allows you to filter… litely. The app is free for iOS and comes with 9 starter filters, and other filter packs (of 12 per) can be purchased for $1.99 within the app. You can also adjust exposure, vibrancy, sharpness and add a very subtle vignette. And I gotta say, right now this is my favorite photo app. Litely is also really wonderful for those want to take pictures and apply easy filters WITHOUT sharing the results with everyone right away (like Instagram does). Bonus: if you're editing on your computer, Litely also makes identical presets for Lightroom, Photoshop, Aperture and Camera Raw.
Blurb
What to do with all those photos and stories and bits and bobs you wrote in your journal and are now editing together to make an essay (I see you, I know you, I do it too)? Make a book for your coffee table, for your family, for yourself. Blurb makes that really easy — and they make their photo books really nice. Seriously, my best friend made a coffee table book out of her senior thesis and it's really stellar! They offer a free book making tool (called Bookwright) or you can use your own Photoshop/Indesign/etc. to make your book come true (books are dreams, so that sentence makes sense). Plus they're reasonably priced and you can even order duplicates if you spent your summer vacation with another human who should also have your photos.
---
What apps are you using to optimize your leisure time during this hottest of seasons? Please do tell! This is by no means a comprehensive list, so I'm bound to have missed something.
This has been the eighty-seventh installment of  Queer Your Tech with Fun, Autostraddle's nerdy tech column. Not everything we cover is queer per se, but we talk about customizing this awesome technology you've got. Having it our way, expressing our appy selves just like we do with our identities. Here we can talk about anything from app recommendations to choosing a wireless printer to web sites you have to favorite to any other fun shit we can do with technology. Header by Rory Midhani.