feature image via Shutterstock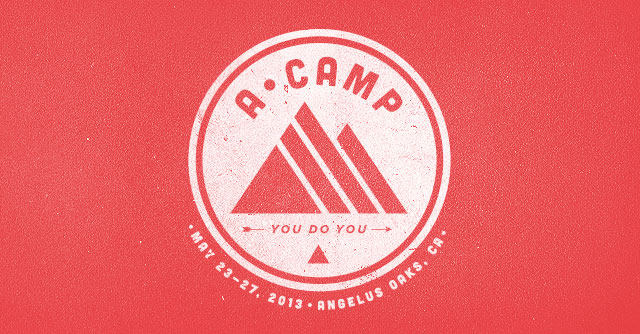 Personal writing, about yourself and your heartbrain, is hard and weird in a different way than other writing is hard and weird. It helps soothe the inner angst you're writing about while somehow also making it 10,000 times worse, you question whether the fact that you want to write about your own self and life at all means you're a total narcissistic jerk. And even if you ever finally like something you write, you're not sure if you can show it to anyone, because of that thing you mentioned about your ex/roommate/dad/TA/boss. It can be hard to even get started, because the best way to learn how to write is to read, and by definition your choices are pretty limited when it comes to personal writing. Barring breaking into someone's house or an Emily Dickinson posthumous situation, we can really only read public writing, stuff that was meant for our consumption, which isn't always what we're trying to write. But hey, we work with what we've got. There's still been some amazing personal writing whose authors have deemed it fit for public consumption. Some of these essays are so personal and intimate it's like the writer is cracking their own chest open, and some are more preoccupied with other topics, giving us a less direct view into the writer's brain, but all are worth reading.
James Baldwin
Baldwin is my one true love, so bear with me. Notes of a Native Son is generally better known, and I guess technically TFNT might be more "political," but no one knew the personal was political better than James Baldwin, and The Fire Next Time is incredible.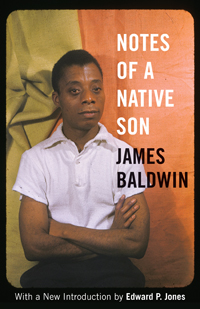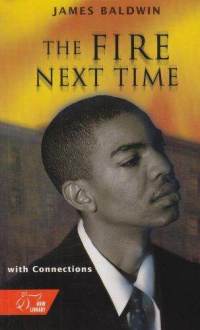 Joan Didion
Like Baldwin, Didion is also well known for her fiction, and like Baldwin, many of her essays veer towards political commentary. But they're beautiful portraits both of the author and of the country and time she lives in, and you'll definitely walk away with a powerful sense of the author. The Year of Magical Thinking is something I find myself thinking about again and again, and opening over and over. It's super heartbreaking and super good.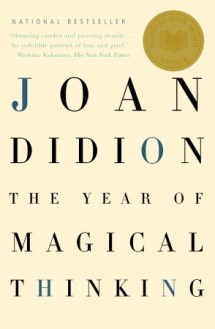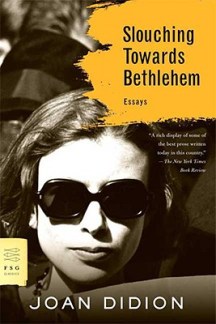 Caroline Knapp
I think I first heard about Appetites through Riese, and when I finally read it, I was constantly gripped by the desire to write out passages from it on little bits of notebook paper and tape them up on all of my walls, which is something I do when a book is making me go insane, which is something only really good books do. This is a hard read (and may be triggering for some!) but I think does what the best personal writing does — it's unquestionably and intimately about Knapp and her life, but is also about the lives of thousands of other people, and speaks expansively about a collective experience while remaining specific and moving. Jesus, this book.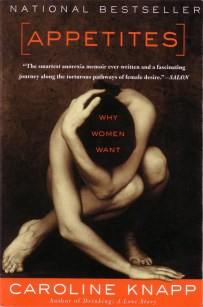 Mishna Wolff
As somebody with a fraught relationship with their father, I am a total sucker for writing on the subject. Wolff's memoir is a masterpiece; it's really sort of the biography of a relationship, of growing up with and in spite of her father. It's a lot of things — an investigation into racialized experiences, a snapshot of a particular time in America, a meditation on families, but mostly it's about loving but also being really frustrated with a weird, sad, crazy-making dad. Something for everybody in here, really.
David Foster Wallace
I don't know, maybe you've heard of this guy. I guess he was a big deal or whatever. Actually I've pretty much only read DFW's fiction (still haven't finished Infinite Jest! Pray for me!) but it seems like if you're going to dip your toe into people writing about their feelings about things that happened, I guess this is something worth reading.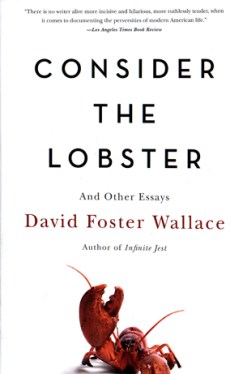 Dorothy Allison
This book should have been called "You're Really Gonna Want To Be Best Friends With Dorothy Allison." If you want lessons in writing unflinchingly and also in being a total badass, this is the lady to turn to.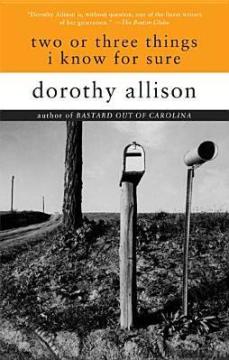 Two or Three Things I Know For Sure
David Sedaris
Again, this is maybe a familiar name by this point. I feel like everyone either loves David Sedaris or is totally over him. I don't read him very much any more, but once I saw him read live and it was really good and afterwards at the book signing he had a plastic grocery bag and gave everyone little tchotchkes out of it. I got a brown plastic spoon with a handle shaped like a monkey, which I still have. Also, I really like that one essay of his about the parrot.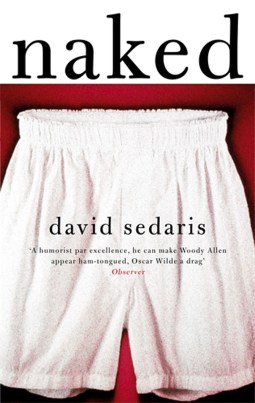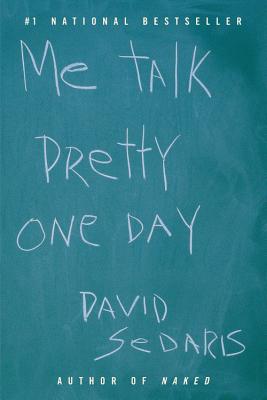 Dress Your Family in Corduroy and Denim
Zadie Smith
I think that as a fiction writer, Zadie Smith has one of the most astute eyes for human behavior and thought that I've ever seen, and I am super fascinated by what that writerly gaze would be like when turned inward. I think her essay-writing might tend to be more about the external world than about herself, but I can't imagine not enjoying anything that Zadie Smith has written.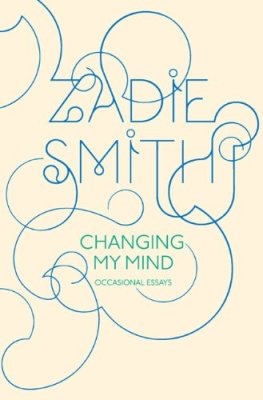 Megan Daum
I also became aware of this via Riese. She is essentially a walking talking Things I Read That I Love.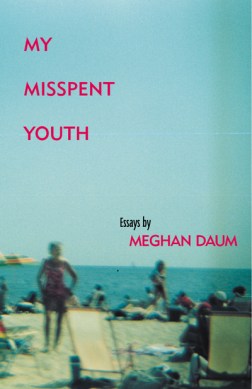 Emily Gould
There are a lot of ways in which my life is different from Emily Gould's — I've never worked for Gawker or lived in NYC, I've never been in New York Magazine, I don't have any tattoos, etc. To me, this makes it even more impressive when Gould succeeds in hitting me upside the heads with moments of intense resonance. I first read this book alone in my apartment when I had moved to a city where I didn't know anyone else, and when I read this passage I wrote it down:
"He grabbed the sides of my face and held them between his long, cold hands, forcing me to look straight into his eyes, and he was wide open to me in a way that you can only be when you're twenty-three and it's only the first or second or third time you've done this."
Because at the time I was twenty-three, and it spoke to me. I am no longer twenty-three, and it still speaks to me. What I'm trying to say is that it's not easy to write about twenty-three in a way that makes sense to both twenty-three-olds and non-twenty-three-year-olds, so this is a book worth reading. I really wish I could sit down with Gould over sandwiches and talk with her about Liz Phair.
There are so many more! What personal essays/writers do you recommend?