Mild spoilers for Our Flag Means Death.
I admit that when friends started begging me to watch Our Flag Means Death, telling me how funny and smart and gay it was, I was extremely skeptical. It seemed too good to be true, the kind of show that should be queer but would end up letting me down instead.
But fuck, was I wrong.
Our Flag Means Death, created by David Jenkins for HBO Max, is extremely, explicitly queer. If you don't know anything about the show, which is loosely based on real historical events, let me give you the elevator pitch: the charming, naive Stede Bonnet (Rhys Darby) upends his life to run away and become a gentleman pirate, in spite of having no experience whatsoever on the open seas — and in the process he meets the famous pirate captain Blackbeard (Taika Waititi), a notorious bad-boy-with-a-heart-of-gold type who's looking to leave his life of crime and settle down into a more stable, comfortable situation as his true self, Edward Teach. Accompanied by Stede's merry band of wildly inexperienced pirates, the pair go on strange adventures, tangle with the British navy, and eventually, fall for each other.
Packed with brilliant leads and an incredible ensemble of sensitive men, strong women, and badass non-binary folks, the show is an absolute delight, dancing between serious and silly in equal measure. There are so many queer relationships, so many exes and love triangles, so many beautiful stories playing out and interweaving in ways that feel familiar and fresh all at once. The show takes a few episodes to find its groove, but by the time Blackbeard comes into play in episode three I was completely hooked.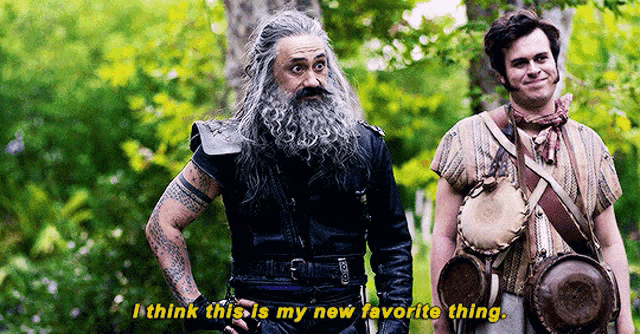 And given the sheer number of lesbians on TikTok screaming about Blackbeard, I wanted to give my top ten reasons (of which there are thousands of others) that you should be watching this show.
1. Vico Ortiz
Nonbinary Latine actor Vico Ortiz plays Jim, a character that initially blends in with the other eccentric pirates on the ship but quickly emerges as a brilliant fighter with a complicated past. Though when we first meet them they are dressed in a masculine disguise, trying to keep a low profile, their non-binary identity is soon disclosed to the rest of the crew, leading to some hilarious and genuine conversations. And Jim's relationship with Olu is layered, supportive, and incredibly sweet, revealing the kind of vulnerability that I always love to see between characters.
Ortiz is very active on social media, advocating for trans justice, sharing their stories on acting and creativity, and speaking openly about their experience on the show. It's through Ortiz that I learned about the diversity of the writer's room, among other things, and I've been so appreciative of their willingness to talk about breaking into the industry, working through gender feelings, and getting top surgery.
I'm also just gonna say, with the utmost respect: they're really, really hot.
2. Three fully-realized queer couples (Ed/Stede, Jim/Olu, Lucius/Black Pete)
While the growing relationship between Ed and Stede is the central focus of the show, this isn't the only queer romance. Lucius, the sweet scribe who clocks Ed and Stede's connection from the start, and Black Pete, a snarky cinnamon roll, initially seem like simple fuck buddies but soon display a lot of tenderness and care towards each other.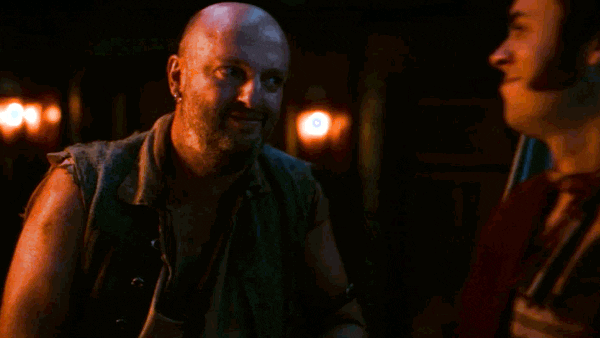 And Olu, a calm and quiet soul who never misses a thing, seems to have fallen for Jim long before their full identity as a non-binary pirate (rather than the mute man they originally pretend to be) was revealed.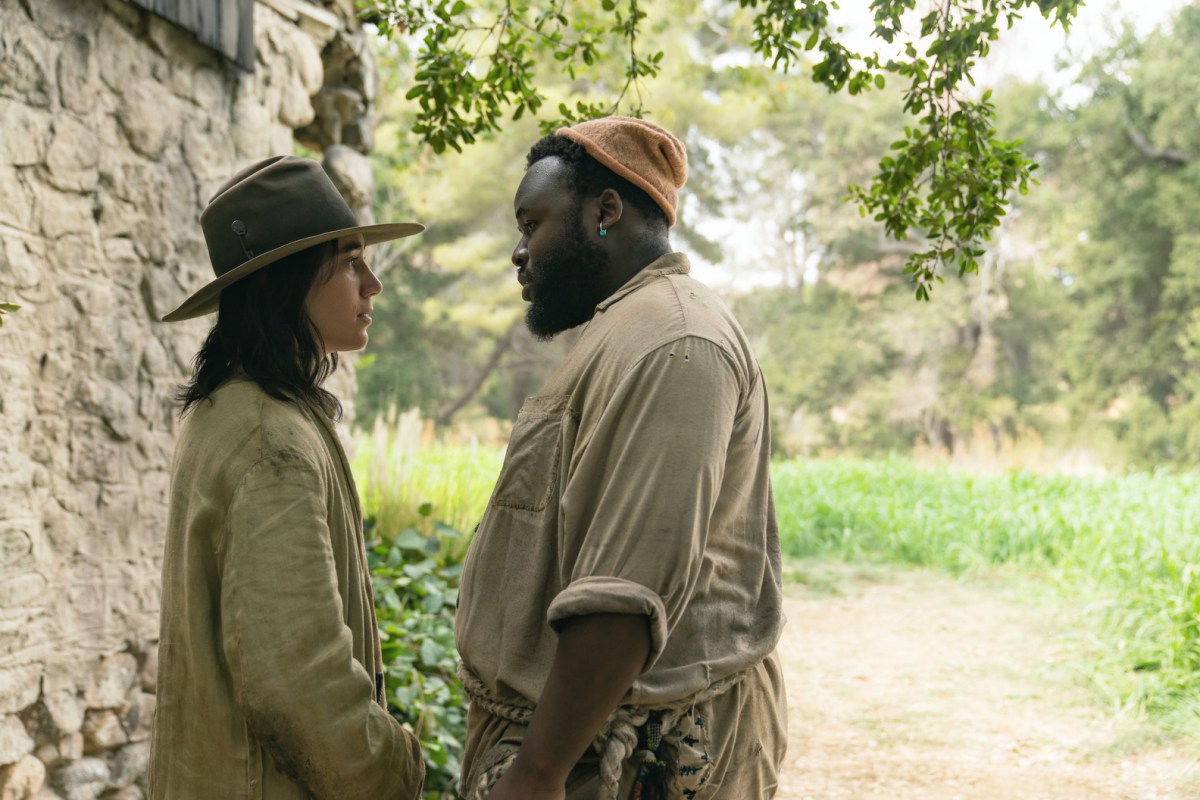 The couples kiss and fuck and flirt and cuddle and tease on-screen, in a way that isn't made to be a big deal or a dramatic moment — it all feels very lived-in, very natural, very normal. It's casually and consistently queer, in a way that I almost didn't believe the first time I watched it.
3. Leslie Jones and her 19 husbands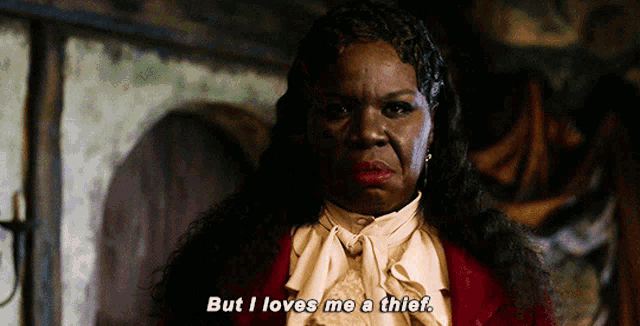 Playing the absolutely iconic character of Spanish Jackie, Leslie Jones' delivery of every single line is flawless. A fierce and terrifying leader who rules her slice of the world with an iron fist, Spanish Jackie and her 19 husbands steal scenes without even trying, and Jones has some of the funniest lines in the show.
4. Queer love between older characters / later in life coming out
So many queer love stories are centered around young people: high schoolers, college kids, and those in their 20s. And while it's really important to show queer kids being their full and authentic selves, it's incredibly beautiful to see a love story between two middle-aged characters, and to see that story include tenderness, care, and deep compassion.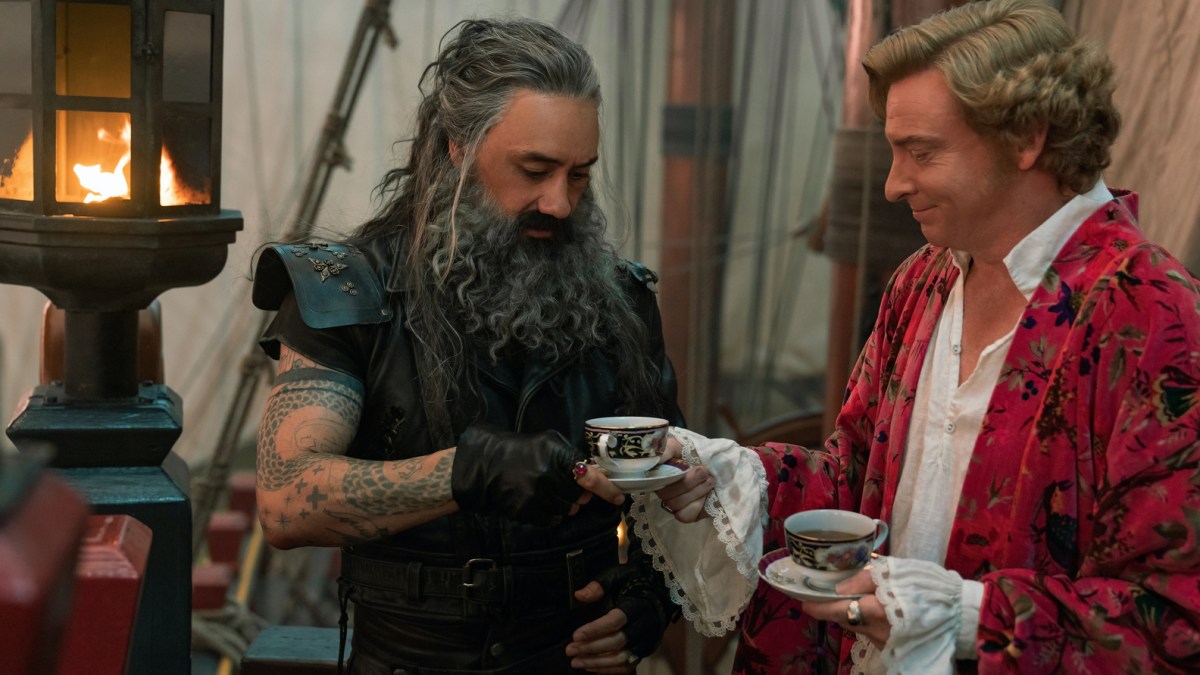 The characters of Our Flag Means Death aren't generally fussed about labels, aren't constantly asking one another to choose or identity their preferences. But while Stede clearly never felt like he fit into his life before piracy, his story reads to me as one of a person who is discovering so much about themselves, particularly through their friendship with and attraction to Ed. As someone who came out after getting married, who took a long time to feel like I could be openly queer, it was so refreshing to see a character taking a similar journey, and to not get hung up on ideas of being too old to chase happiness.
5. Taika Waititi & Rhys Darby's brilliant chemistry & improv / longtime friends playing lovers
Waititi and Darby have been friends for decades, and so many of their joint interviews about the show dig into their chemistry, history, and general delight at getting to work together. Some of the most beloved scenes in Our Flag Means Death were improvised, including a fan favorite conversation about opening a restaurant. It's such a joy to see actors getting to play around in character together, to see creative collaboration on this level, and to know how involved the different actors were in their characters and story arcs.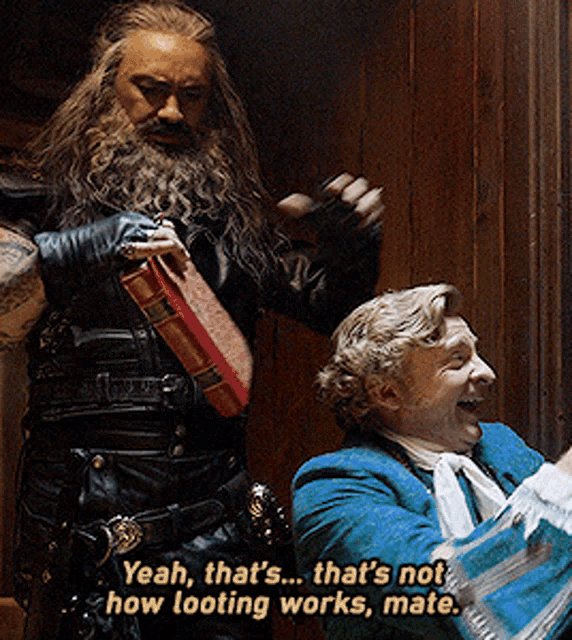 6. Daddy issues & toxic masculinity
So many of the characters in Our Flag Means Death have difficult family histories or complicated, abusive relationships with their parents, and we see both Ed and Stede struggle to understand the choices that their fathers made, the ways that they learned to understand masculinity, and the destructive ideas that they've internalized for so long. We quickly learn that Ed is tired of having to be Blackbeard, the fearsome and bloodthirsty pirate, and instead longs to relax, to enjoy fine things, to prioritize love and comfort. Stede wants to feel strong, brave, and powerful, in ways that he's always been told he isn't, and is grappling with finding his authentic self in a way that isn't tangled up in shame. Both of them are constantly told by others who they are, and who they have to be. And both are working to overcome those narratives.
Ed and Stede are each on very personal and vulnerable journeys, but as their relationship blossoms, we see more and more how these early ideas of masculinity have impacted who they are, and how their connection helps them feel safe to pursue becoming the people that they now want to be.
These concepts aren't limited to Ed and Stede's stories. We also see family dynamics coming up in Jim's past, in Mary's journey, in Izzy Hands' entire situation. These characters grapple with their childhoods and relationships with masculinity in a very complicated and nuanced way, and I really appreciated seeing so many different approaches to these difficult and emotional issues.
7. Mary Bonnet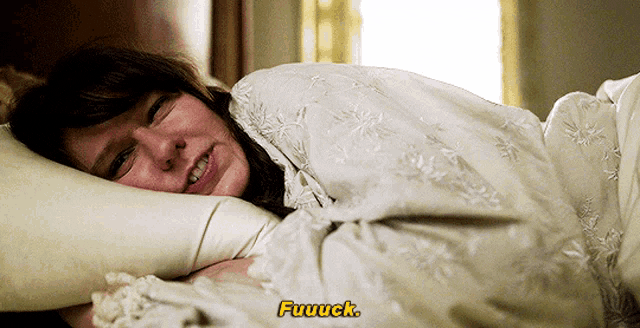 Mary is fucking incredible. From being a wife that tries everything she can to save her marriage to adapting to changing circumstances with grace and aplomb, I absolutely loved seeing Mary's journey, her growth, and her strength. More Mary in season two, please.
8. Complicated queer love triangles (Ed/Stede/Izzy, Ed/Stede/Calico Jack, Olu/Jim/Jim's past)
Look, it's not always a popular trope, but I love a love triangle: the messier, the better. And while there are probably other ways to interpret these relationships, throughout the season Ed has a few exes that pop up, threatening his growing connection to Stede and challenging him to either move forward or slide back. Izzy and Calico Jack both read to me as jealous ex-lovers, each pining for a version of Blackbeard that doesn't really exist anymore — and in contrast with Stede, who is falling for Ed as he is now, it gives all of these characters a lot to work through, process, and consider.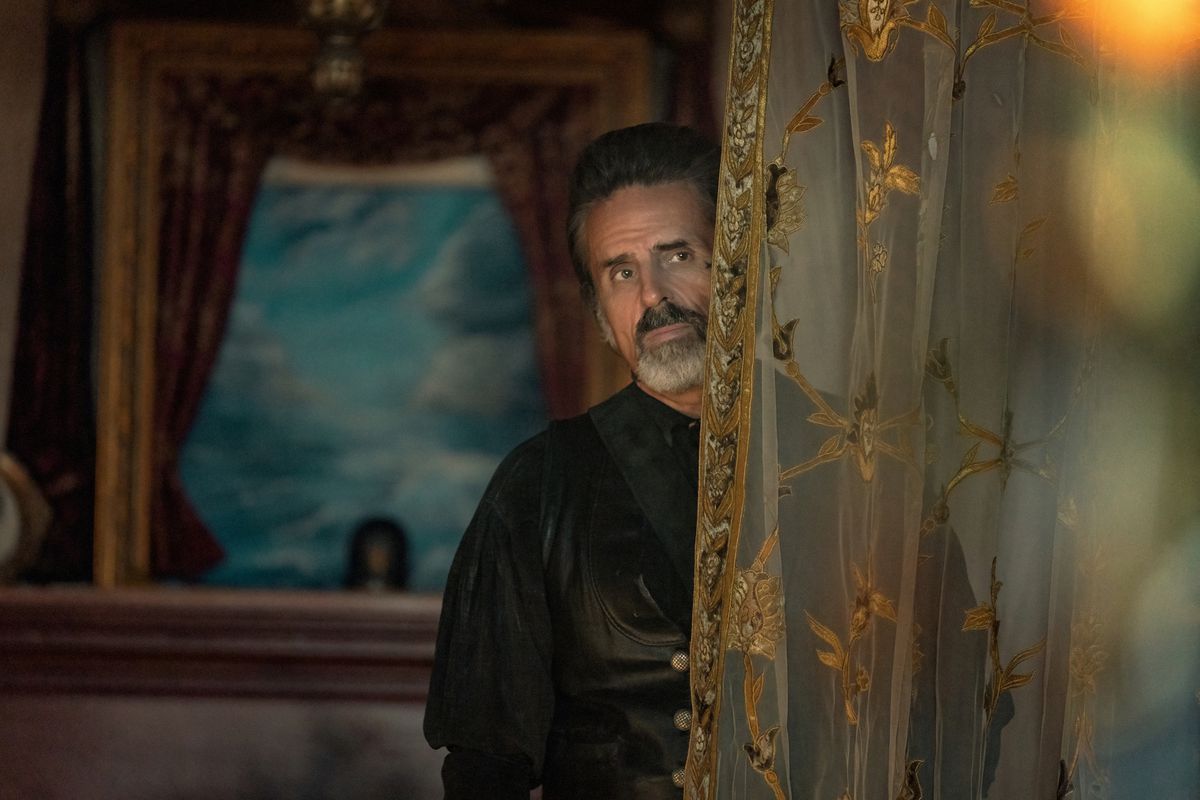 And of course, Jim's past comes crashing into their story with Olu in a big way that I won't spoil here, but suffice to say, I absolutely consider Jim, Olu, and Jim's past to be a messy love triangle of its own.
9. Soundtrack / cinematography / set design / costumes
This show is gorgeous, full stop. The sets are lush and layered, the costumes are meticulous and instantly iconic, and the soundtrack and music cues are perfectly timed. It feels like a visual treat, and every time I watch the show through again I notice something new.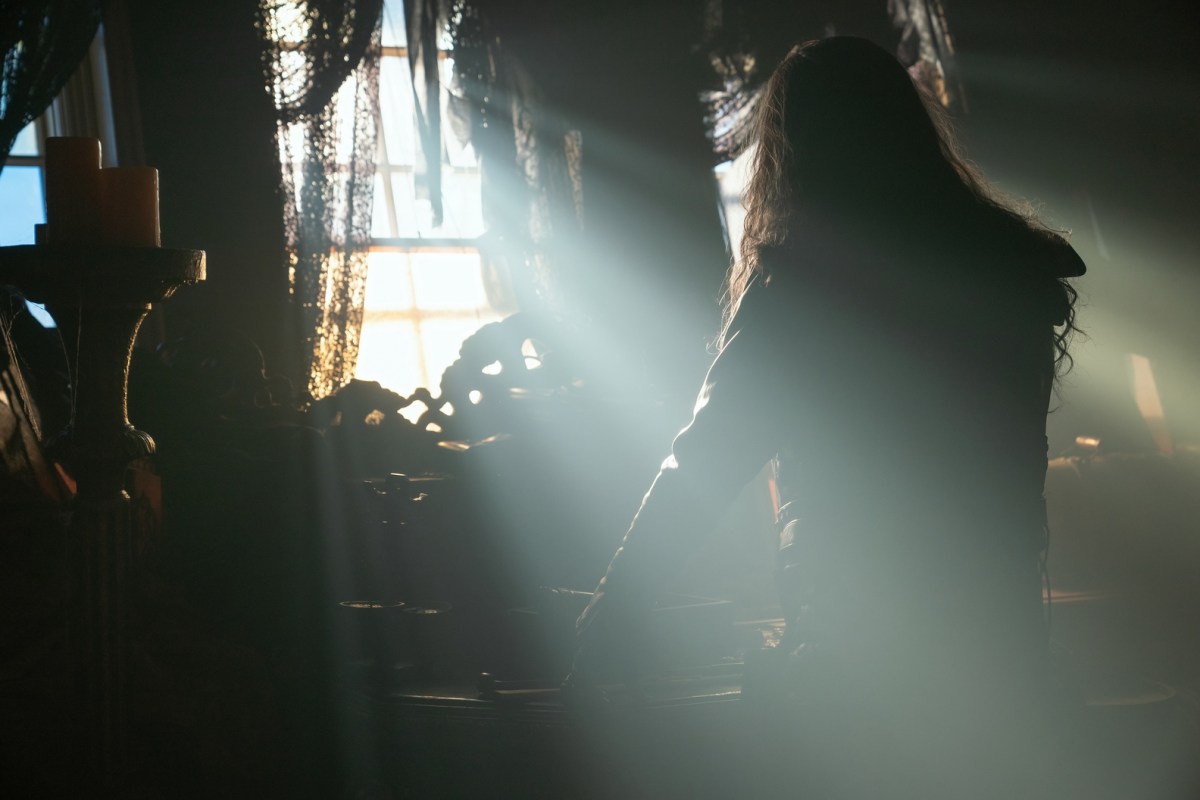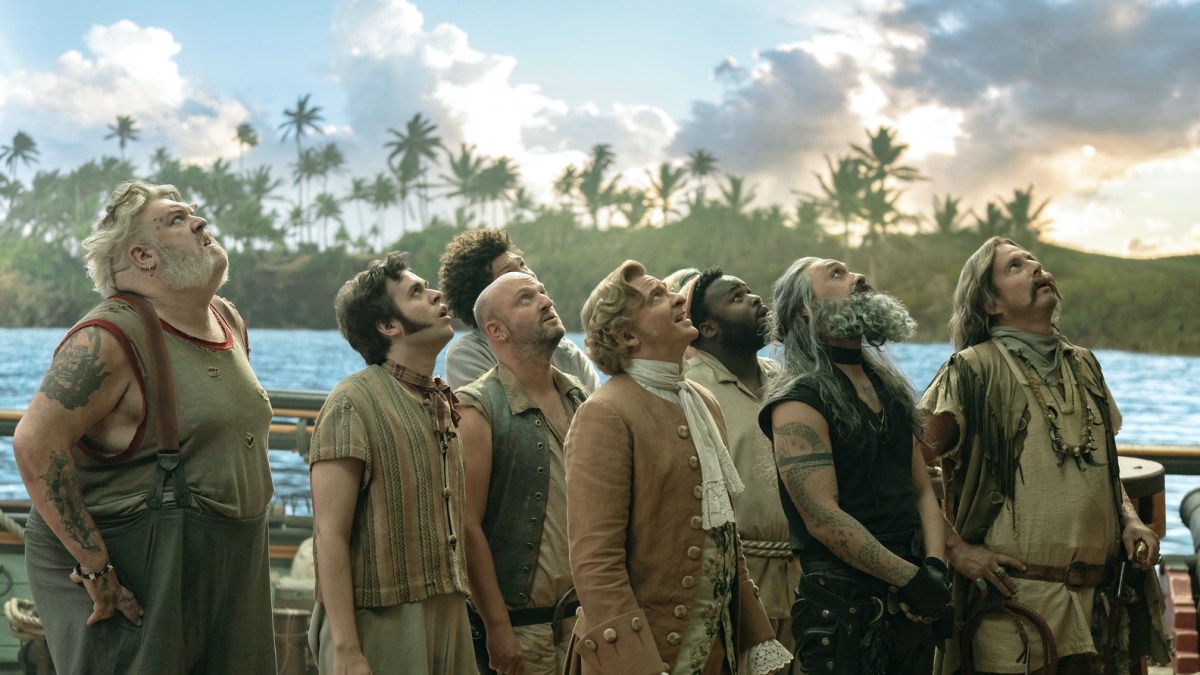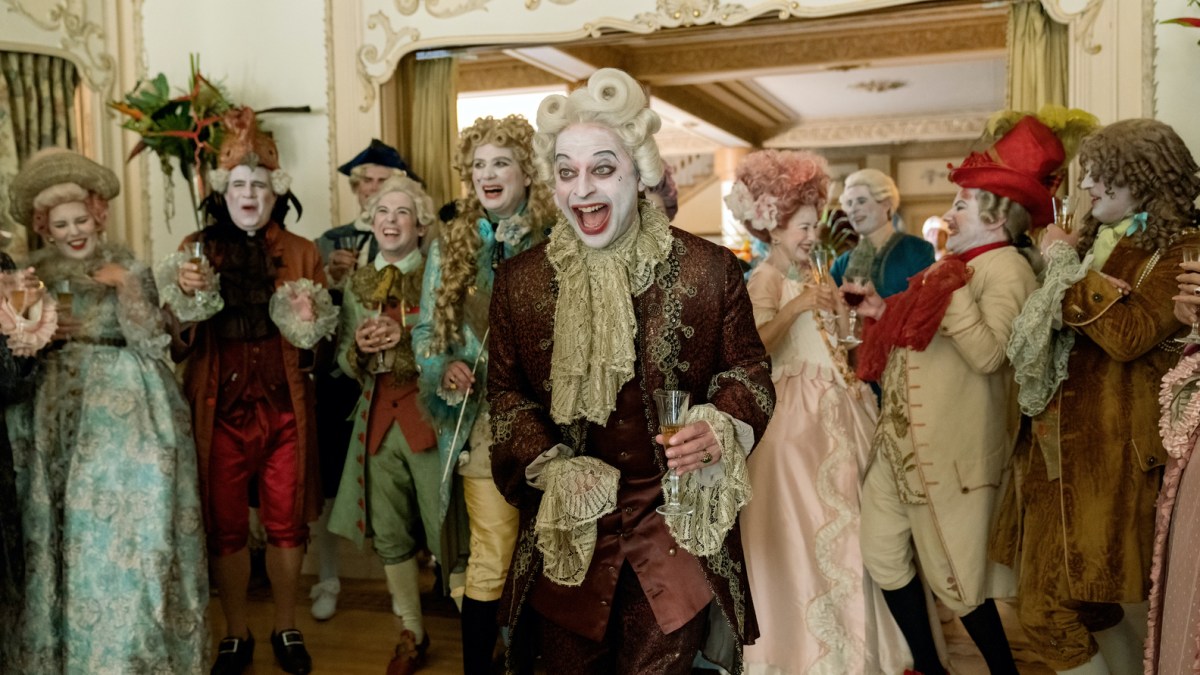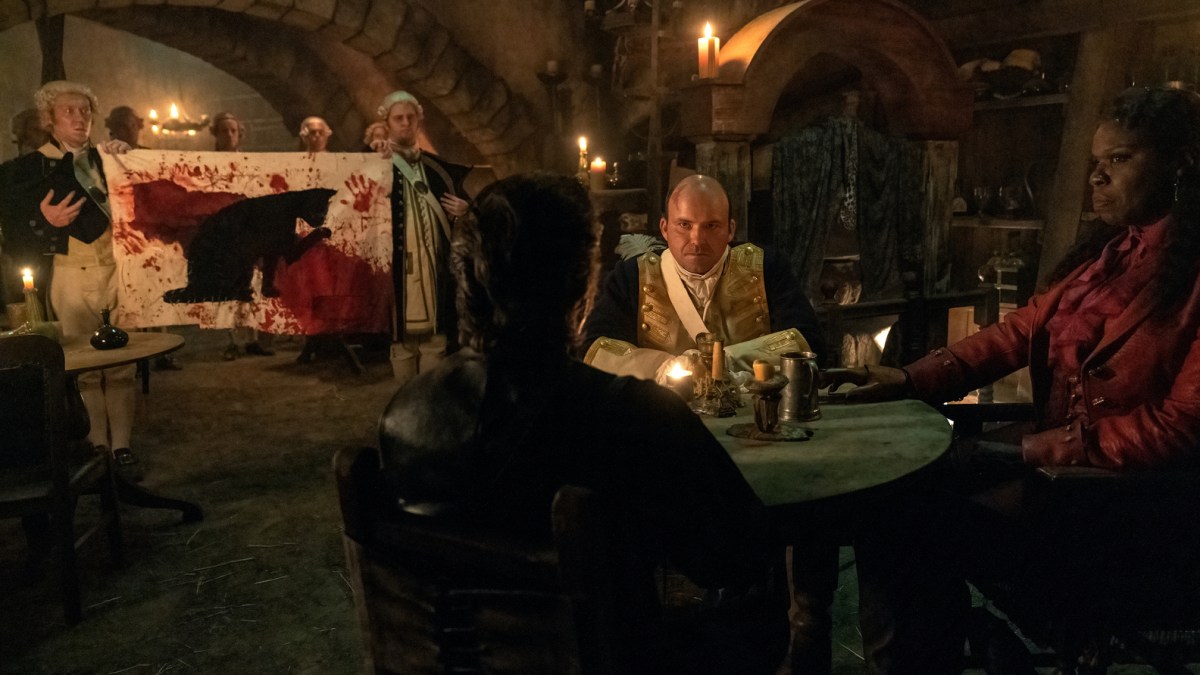 10. Combat nun
I will not be elaborating further. Just watch the damn show.