We used to watch a lot of Criminal Minds, because we loved the characters so much, but a person can only handle so many "cannibal serial killers being stopped at the very last minute right before the final victim loses their life" before one must assess the impact said insanity and horrifying violence has on one's life. And although I actually really usually enjoy the Warehouse 13 hijinks, I find myself wanting more — not more hijinks, but more Claudia Donovan. You feel me? (Is this why fan fiction exists? I've honestly never read fan fiction, I think I'm afraid that if I did I might want to start writing some and then really all bets are off w/r/t my future.)
---
Penelope Garcia & Derek Morgan, Criminal Minds
You're going to learn very quickly that I have a thing for smart geeky girls with weird hair who can find shit using the internet lickity split and whenever said girl is asked "can you find this thing?" replies with some clever variation on "can a [x] do [y]?" So really, I'd love to watch The Garcia Show — ideally a Veronica Mars-ish situation covering Garcia as a teen genius. Alternately, I think we all know that Garcia and Morgan belong together and I would enjoy a quirky sitcom about the pair and their inevitably perfect offspring.
---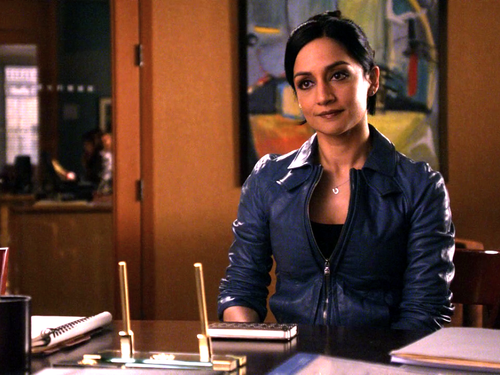 Kalinda Sharma, The Good Wife
I mostly enjoyed this show but would prefer it if it was called The Good Kalinda and the amount of time spent on Alicia's personal life was instead spent on Kalinda's. In my ideal show, however, we'd reach way back and pull out this woman's entire life story, starting from the first time she hooked up with a girl while doing badass things at boarding school.
---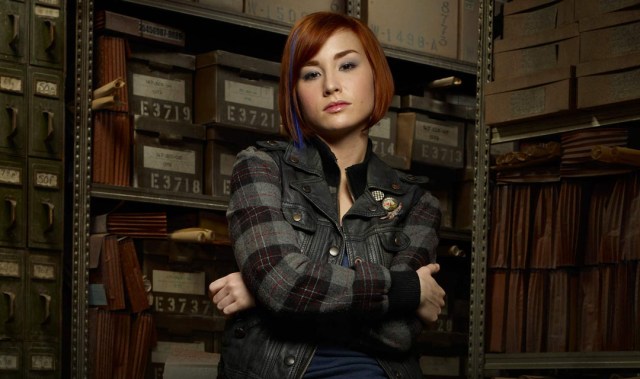 Claudia Donovan, Warehouse 13
Have you noticed that Claudia's hair is a different color every season? Firstly, I love that she is a person who has been institutionalized for a mental illness and is totally on top of her shit now, being helpful and functional and funneling her eccentricities into an area where they are not seen as eccentricities, but assets. But really she should be headlining a nerdy sitcom with her gay bestie, The Lie Detector, that'll air the same night on the same network as The Mindy Project or else be one-half of Garcia's a girl-detective duo on their Veroncia Mars-ish CW dreamscape.
---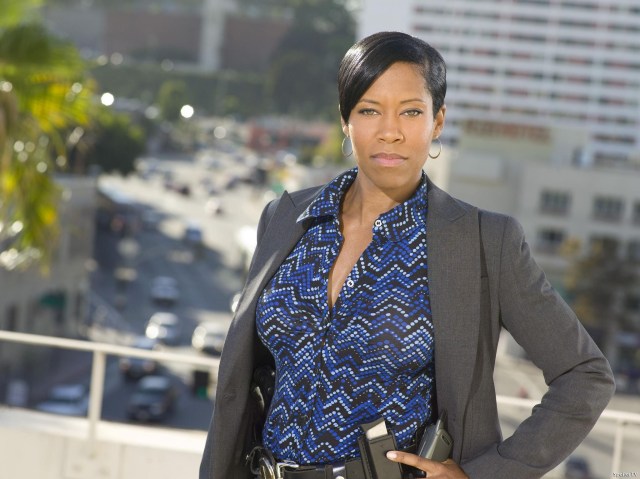 Lydia Adams, Southland
I've only caught this show in bits and pieces here and there after Season One, but I got into her so hard back then. Obviously I have a thing for the women who hold it down on shows that are mostly about dudes, but I think she's brilliant and flawed and nuanced and and I fucking love her. I think she should command a Battlestar or just transfer to Brooklyn Nine-Nine.
---
Olivia Benson, Law and Order SVU
At some point the writers began their weak attempts to fill the void in Benson's life with Harry Connick Jr, but it never clicked. I'm not sure procedural writers are the best scribes for Olivia Benson's story. I want an Olivia Benson drama on cable, like on a lady-focused channel because I think she needs the extra-soft sentiment only those channels can execute as flawlessly syrupy as necessary. I wanna see Olivia Benson the day after she graduated from whatever higher education institution she attended. I wanna see her have friends, and have a drink with a lady who she does not work with or maybe have a birthday party or even honestly just GO to a birthday party. I want to see Olivia LIVE.
---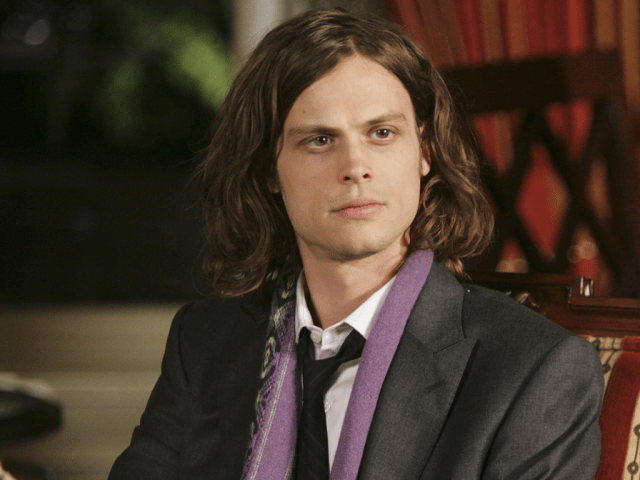 Dr. Spencer Reid, Criminal Minds
This autistic genius from Criminal Minds should be the Landry-from-Friday-Night-Lights of a really well-written hour-long drama series that Emily Nussbaum likes a lot. Spencer and Garcia are the reason I kept tuning in to the show despite the fact that, as Mandy Patinkin has accurately noted, "I never thought they were going to kill and rape all these women every night, every day, week after week, year after year. It was very destructive to my soul and my personality." I loved seeing the interactions between these awkward outsiders who were somewhat "apart" due to their genius, but Reid was the most apart of all. I kept thinking, sheesh, I wish your talents were being put to use elsewhere. 
---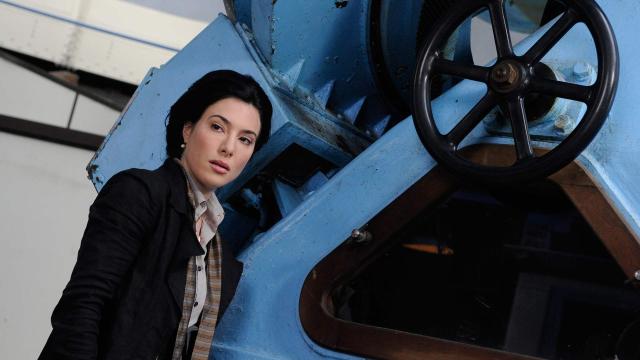 H.G. Wells, Warehouse 13
I feel like her bisexuality is being wasted when they keep bronzing her or killing her or turning her into a hologram or sending her out on some random journey to find a dagger. She should be arm-wrestling Regina from Once Upon a Time or stealing Lauren away from Bo on Lost Girl. Sorry but seriously just think about it.
---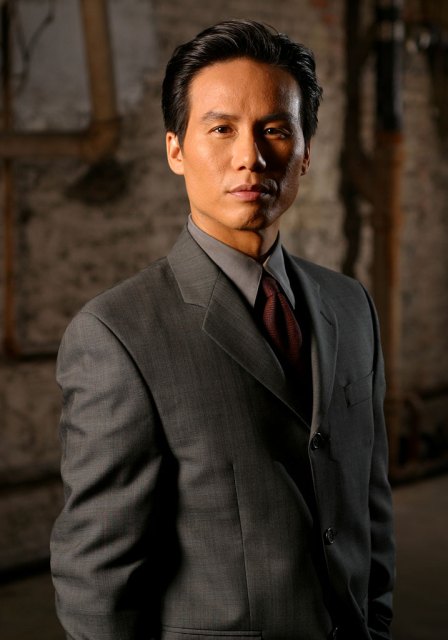 George Huang, Law & Order Special Victims Unit
I love B.D. Wong in everything, but what if he was dating the gay guy from Warehouse 13 and they went to the Police Officer's Ball together or something? RIGHT.
---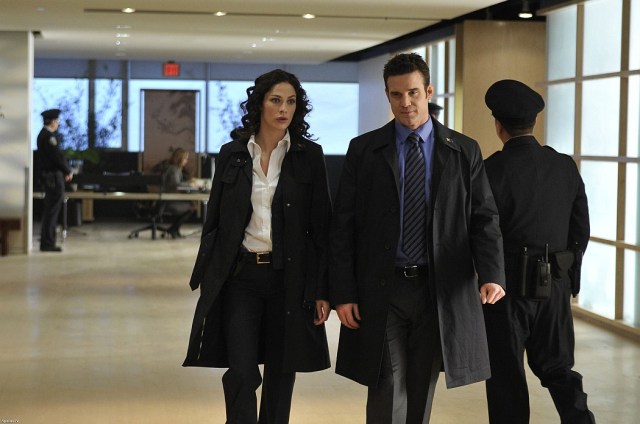 Myka Bering & Pete Latitmer, Warehouse 13
You know how there are shows you watch where you ship two of the main female characters so hard and are so frustrated that they're not actually making sweet love all the time that you don't even have the brain capacity to appreciate their tender loving friendship? That's how it must feel to be a straight person watching Pete & Myka. Luckily, I'm totally gay, and fuck I love the friendship between these two! (While wondering if the Myka-H.G. thing was created just to torture people?) As you may have heard, I hate men, but I have a soft spot the size of a mattress for Pete being a total geek and the playful but protective relationship between him and Myka and how they lean so hard on each other. I love it so much that I'd really like to see a show that is 75% real life relationships and family shit and 25% artifact-hunting.
---

Shout Out to Everyone on The Wire
I could watch a show about anybody on The Wire except McNulty and the weasely mayor, but also I kind of did 'cause even though Wikipedia claims that The Wire is a police procedural, it's really not. It's just about life and death in Baltimore and the human beings and institutions who define the nature of that life and death. I feel like Omar needs a comic book. Also, what if Kima Greggs had a show all to herself. LOL a show centered on a black lesbian cop on television! HAHAHAAHA ANY DAY NOW
---
Who do you wanna see get their own show? I don't watch CSI, Castle, Bones or any of those shows, but I bet y'all have a lot of feelings about them don't you.