It's almost Valentine's Day, y'all! Here's the stories we missed while I was dreaming of heart-shaped pizza.
From The Law to The Culture: This Sh*t's Fucked Up
+ #FreeAvery! Come on, Canada. I wanna like you.
Literally going to jail. Actual jail. Because they don't know what to do about my junk.

— Avery Edison (@aedison) February 11, 2014
+ T-Pain recently spoke out about behind-the-scenes homophobia that's holding Frank Ocean back. On behalf of Frank Ocean's spirit, which we share from opposite coasts, I thank him.
+ A high school student was suspended for 10 days after he stepped into a lunchroom fight to defend a gay kid who was getting beat up. Because Florida.
+ GM's new CEO Mary Barra's not making as much or more than her male predecessor, despite a lengthier resume and proven skill. And they don't really have much to say about it.
+ The hip-hop industry needs to stop holding back women rappers.
Boys Don't Cry Director: 20 Years Later
Kimberly Peirce, Director of Boys Don't Cry, spoke to Elle about queer culture 20 years later: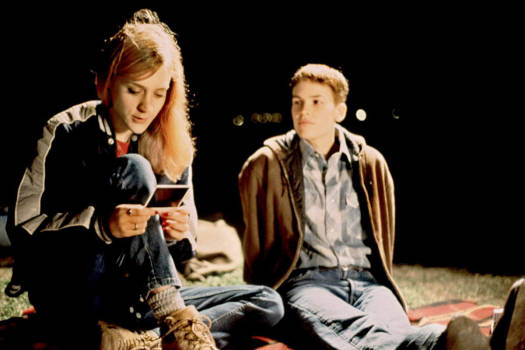 In writing the script for Boys Don't Cry, we asked ourselves, 'Why did Brandon who lived in the relatively large and cosmopolitan city of Lincoln, Nebraska [population: 265,000] not go to New York City or San Francisco, which he likely would have thought had greater queer culture and out populations? Why did he choose to move to the much smaller, less cosmopolitan town of Falls City [population: 9,000]?' We concluded that he stayed in a place that was familiar and where there were fewer queer people because that environment made it easier to pass as a man. So while Brandon Teena twenty years later would likely have been more knowledgeable of queer culture, if he did not want to move into a queer life and instead wanted to disappear into a straight life, he may still have made the same choice to go to Falls City. And while the people that he hung out with in Falls City twenty years later may also have had some more knowledge of queerness, they may have been no more accepting of it.
TV's First Lesbian Zombie Kiss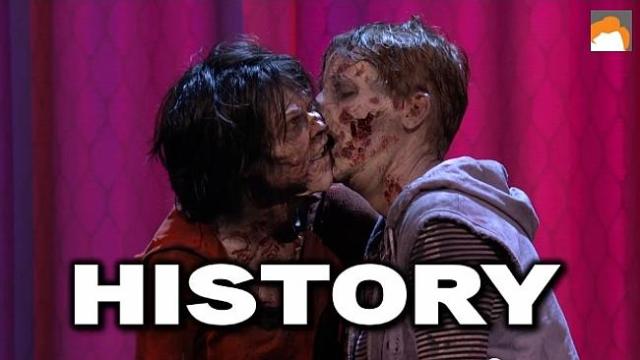 Marriage Equality Status Updates
+ NEVADA WILL NO LONGER DEFEND ITS BAN ON SAME-SEX MARRIAGE! LET'S ALL WAKE UP IN VEGAS. MARRIED.
+ Four gay couples are suing for marriage equality in Ohio – for the sake of the children.
Volcom Hearts Cheryl Maas
Volcom is standing with Cheryl Maas, a woman Olympian who also happens to be gay as f*ck.
http://vimeo.com/81461457
Members of Pussy Riot Don't Hate Men Enough, Get Kicked Out of Group, Deny The Last Part
Masha Alyokhina and Nadya Tolokonnikova are the two faces of Pussy Riot, but their mainstream ways reportedly got them kicked out of their band. Or did they?
The Russian punk rock mystery rock lives on. In the meantime, lesson learned: we could all do with hating men a little more.
Meanwhile, In Sochi…
+ Are Russia's Olympics really that gay? I mean, not gay-gay, but, like, gay. You know?
+ Seven lonely LGBT activists protested the Olympics in Russia and were reportedly just fine. Is this what qualifies as a victory now?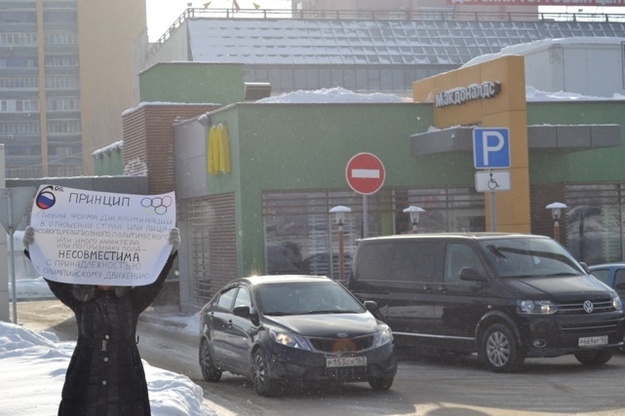 + Ireen Wust is here, queer, and totally dominating the games. TAKE THAT PUTIN!
+ McDonald's was trying to connect folks to their Olympic gods with #CheersToSochi, but then gay people took it seriously and hijacked it instead. All for like, ten dollars.
+ VICE is breaking everyone's Olympic-sized hearts with their #realtalk about being LGBT in Russia, and their new documentary is no exception.