New music blogger Lindsay once wrote our managing editor a musical based on her life which included a song making fun of Ilene Chaiken. Lindsay's interests include popular music, film, pop culture in any/all its various forms including but not limited to southern rap and terrible reality television, snark, feminisms/intersectionality in sports, religion & pop culture, +3 swordplay and karaoke. Lindsay's previous gigs include some time at your favorite magazine, PASTE!



We're not sure when the executives who determine these manners met and decided to RELEASE ALL THE ALBUMS on Sept. 14, but we're excited for today's explosion of new music. Here's our handy guide of what to avoid and which new releases are not to be missed!
Azure Ray: Drawing Down the Moon
Summary: Birmingham's Saddle Creek darlings return from a long slumber.
Last Release: In the near seven years since Hold On Love, Orenda Fink spent some time in Haiti and Maria Taylor made waves as a solo artist.
Why We're Excited: Both singers have grown a lot during Azure Ray's hiatus, musically and experientially, and we can only hope this translates into their new album.
Potential Dealbreaker: There's a thin line between "soothing vocals" and "being put into a song-induced coma."
Level of Expectation: Moderately high. Preview track "Don't Leave My Mind" is all warm vocals and electronic pulses — maybe the rest of the album will make us swoon as much.
Summary: Son of songwriter Steve Earle and godson of the legendary Townes Van Zandt, the heir apparent to Americana royalty ascends the throne on his third album, which combines Nashville sound with an NYC travelogue.
Last Release: Last year's Midnight at the Movies bent genres, defied expectations and, established Earle as a guy to watch.
Why We're Excited: For starters, the title track is an upbeat gospel-harmony song about drowning yourself in the Harlem River. And we all know the recipe for musical gold: upbeat song, depressing-as-hell lyrics.
Potential Dealbreaker: None, unless you've grown weary of songs about New York.
Level of Expectation: Very high. There's no question Earle is well on his way to being a huge musical force — today, NYC; tomorrow, the world. Snappy dresser, too.
Grinderman: Grinderman 2: Electric Boogaloo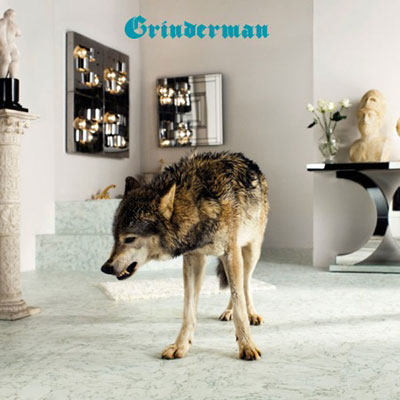 Summary: The more-than-just-a-Nick-Cave-side-project-Nick-Cave-side-project who last brought you tracks like "No Pussy Blues" returns to blow your mind and give you more sonic nightmares.
Last Release: The first Grinderman album in 2007 and 2008's Dig, Lazarus, Dig!!! were creepy, crawly, crunchy rock delights.
Why We're Excited: The first John Hillcoat-directed teaser trailer featured a live snarling wolf in an elaborately-decorated bathroom. If that's what the album sounds like, we're sold.
Potential Dealbreaker: The wolf-in-an-ornate-bathroom sound isn't for everyone, to say the least.
Level of Expectation: High. In a recent MySpace poll, fans voted Cave as the Aussie musician they'd most like to see take over a Prime Minister. Best Prime Minister ever?
Bilal: Air Tight's Revenge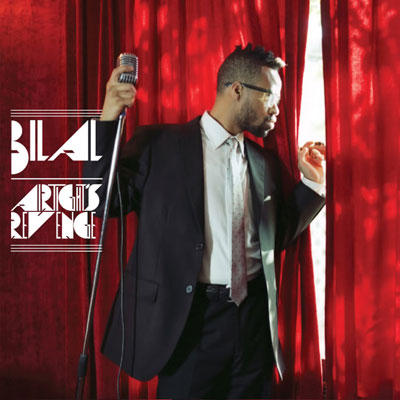 Summary: Oh-so-smooth neo-soul singer and frequent Special Guest Star (Common, Erykah Badu) flies solo for his second release.
Last Release: Bilal's 2001 debut, 1st Born Second, found critical success and featured a stellar production roster including the likes of Dr. Dre, J Dilla, Raphael Saadiq and Questlove. But his proposed follow-up, 2006's, Love For Sale, was never released officially after it leaked online.
Why We're Excited: Fans and peers were bummed when Bilal's last album never hit the shelves — our fingers are crossed his next effort fares a lot better.
Potential Dealbreaker: As with any comeback, it might just be too late.
Level of Expectation: High. A voice like his deserves the spotlight again as opposed to another string of guest spots and collabs.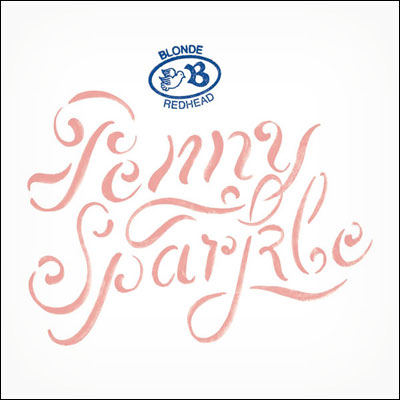 Summary: NYC dream-pop trio enters their third active decade.
Last Release: 2007's 23 cracked the Billboard Top 200.
Why We're Excited: In addition to some solid albums, Blonde Redhead's contributed to the soundtracks of two of Autostraddle's favorite films, Hard Candyand Me and You and Everyone We Know. That's more than enough incentive.
Potential Dealbreaker: What some listeners consider to be "gorgeous, atmospheric indie-pop," other listeners consider to be "really fucking boring."
Level of Expectation: Moderate. Blonde Redhead makes beautiful music, but can Penny Sparkle offer some real change? (See what we did there?)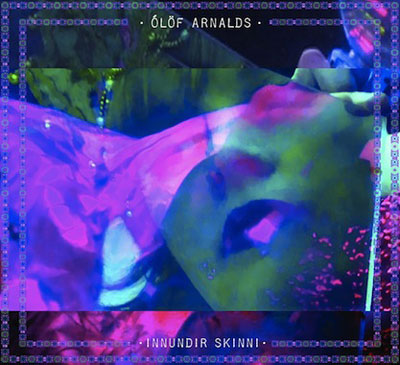 Summary: The Icelandic singer-songwriter is subtle, but she will haunt your dreams.
Last Release: Her 2007 debut, Við og Við, was produced by Kjartan Sveinsson from Sigur Rós and met with glowing praise.
Why We're Excited: Not only does Arnalds define grace with her effortless guitar and charango frames and ethereal vocals, but girl can cover Springsteen like nobody's business.
Potential Dealbreaker: Arnalds' cousin Ólafur Arnalds also released an album this year, which could lead to some confusion for less-than-careful music hunters. (Not to worry though, as both Arnaldses are really friggin' talented.)
Level of Expectation: High. Arnalds' distinctive voice and style may not resonate with everyone, but her sophomore album deserves your attention. Also, there's a Björk collab.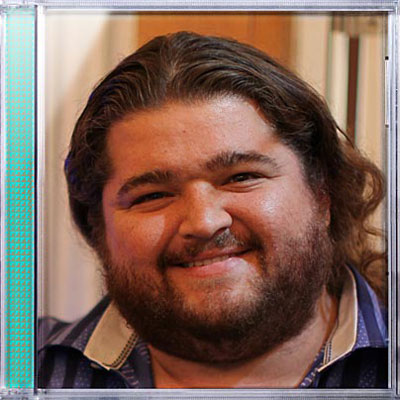 Summary: After five-odd years of post-Harvard-degree letdowns (save for that awesome "Greatest Man Who Ever Lived" song on The Red Album), Rivers Cuomo and his fellow Snuggie-hawkers serve up another steaming pile of power-pop nostalgia. Also, the album cover is actually a picture of Hurley from Lost.
Last Release: Last year's Raditude, most notable for the head-scratching collaboration with Lil Wayne, Weezy and Weezer. We see what you did there, Rivers.
Why We're Excited: Weezer recently severed ties with old label Geffen and signed with indie label Epitaph, so maybe their sound has gotten a bit of an overhaul too (but probably not, especially based on the tired first single "Memories"). Also, everyone loves Hurley.
Potential Dealbreaker: The Hurley title and concept give us the sense that Weezer is once again trying to just latch on to an already-fading cultural meme, similar to last year's Weezer Snuggie shenanigans. And we want less Weezy and more "Buddy Holly."
Level of Expectation: Very low. But then again, our expectations were low for The Red Album, and there were a couple of gems on that one.
Summary: The long-standing androgynous indie-funk outfit continues their campaign of psychedelia and wearing codpieces onstage, except this time there's a touch more R&B, or something.
Last Release: 2008's Skeletal Lamping, a follow-up to the acclaimed Hissing Fauna, Are You the Destroyer?, was met with very mixed reviews. The band's stint as spokespeople for Outback Steakhouse may have actually been more memorable.
Why We're Excited: Solange Knowles (Beyoncé's sister) appears on a song called "Sex Karma." Also, the combined Crazy Awesome Intergalactic Sexytime Powers of Janelle Monáe and Kevin Barnes may just save the world/reverse global warming/repeal DADT/cause several FULL ON DOUBLE RAINBOWS.
Potential Dealbreaker: The Bloomin' Onion is really pretty overrated, if you ask me.
Level of Expectation: Moderately high. of Montreal has a consistently solid track record, but this writer is probably more excited for the band to tour with Janelle Monáe this fall than for the actual album.
Summary: Their name may be unappetizing, but their sound is full of once-you-pop-you-can't-stop hooks and boundless energy.
Last Release: 2001's Here's To Shutting Up — but the band's been keeping busy with side projects and two of the members founded wildly successful indie label Merge Records, which released that Arcade Fire album you haven't stopped listening to.
Why We're Excited: It's Superchunk's first full-length studio album in nearly a decade. But from what we've heard so far, the riffs are chunky, the whoa-ohs plentiful and the energy contagious.
Potential Dealbreaker: With the near-decade gap between studio efforts, will Superchunk's latest effort be overlooked in the flurry of buzz bands?
Level of Expectation: Very high. If there's one nostalgia-heavy power-pop album to procure on the 14th, pick this one instead of Hurley.
Summary: The former Led Zeppelin frontman digs down to his roots for an effort with collaborations from country legend Buddy Miller and Patty Griffinand renditions of everything from Los Lobos to traditional sacred songs.
Last Release: The stellar Raising Sand, his T-Bone Burnett-produced album with Alison Krauss, dominated the Grammys and won.
Why We're Excited: Unlike many of his contemporaries, who have been relegated to TV-theme-song-and-underwhelming-Super-Bowl-performance status, Plant continues to innovate and create memorable new tunes. He's not just playing to fans from the glory days — he's still in his.
Potential Dealbreaker: None, unless you count the increasing unlikeliness of an impending Zep reunion.
Level of Expectation: Very high. From Zep to Raising Sand, the man has a track record with few blemishes.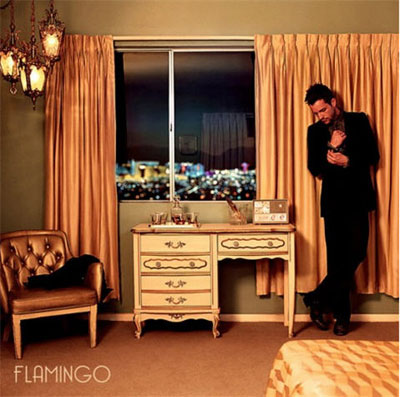 Summary: The glammy Killers frontman shows his Vegas roots on his first effort, appropriately named after a casino.
Last Release: Oh, you know.
Why We're Excited: One thing The Killers (and by proxy, Flowers) have always done well is, even with a sort-of-okay album (e.g. Sam's Town), still manage to produce one or two really bombastic, indestructible singles that permeate all levels of the global listenership (e.g. "When You Were Young").
Potential Dealbreaker: Every Killers album also has a few mediocre deep cuts.
Level of Expectation: Moderate. Single "Crossfire" doesn't have the weight of a "Human" and certainly not a "Mr. Brightside," but Flowers has swagger, and maybe a few more cards to play.
Chromeo: Business Casual
Summary: Duo responsible for three albums' worth of synthy, sexy dance cuts or part of a vast conspiracy — along with Arcade Fire and Justin Bieber — for Canadian world domination? You decide.
Last Release: 2007's Fancy Footwork, propelled by an unforgettable sweaty dance party of a title track.
Why We're Excited: Sexytimez. Dancingtimez. Awesometimez.
Potential Dealbreaker: Is there such a thing as too much synth?
Level of Expectation: High. First single "Night By Night" will give you Saturday Night Fever and make you want to grind on someone in a garage (a la the music video). Or anywhere, really.
Summary: Raised on a Hare Krishna commune, the neon-bright psych-rock trio has since resettled on the East Coast and won the favor of Animal Collective, who signed the group to their Paw Tracks label.
Last Release: The band describes Architecture of Utopia, released on vinyl in March 2010, as "REALLY crazy, blown-out weirdo psych music." Agreed.
Why We're Excited: Combine production from AC's Avey Tare and Deakin with their choices for recording locations (a century-old haunted church and Kurt Vonnegut's grandson's cabin) and what we can garner from their previous body of work, and it's a recipe for a beautiful, dizzying head-trip of an album.
Potential Dealbreaker: The disappointment some readers will feel after finding out the other Prince had nothing to do with this album.
Level of Expectation: High, which is also what quite a few people will be while listening to Shadow Temple.