Hello and welcome to another rousing installment of You Need Help! This has traditionally been done by way of individual Formspring accounts, Autostraddle's Tumblr and a Formspring Friday column, which has all been very fun and insightful. But, because Formspring has a character limit and we're wildly optimistic w/r/t our time-management skills, we thought we'd go one further and let you use our ASS private messaging to share advice-related feelings, too.
For more info on sending in questions, see the bottom of this post. Let's get down to bossing people around on the internet! Today we're gonna talk about exes, jealousy and drunk straight girls, which — let's face it — are the best kind of straight girls. Here we go!

Q:
My straight girl friend kept drunkenly kissing me at a party last night even though her boyfriend was there and I told her it was weird. Now I can't stop over-analyzing it. How do I figure out what my feelings are doing?
A:
Your friend is a tool. That's my first instinct. If this situation involved all heterosexuals — like the straight girl, her boyfriend and another guy instead of you — I would still think she was a tool. But! Because it does involve you and you're a queer girl, I'm especially irritated by her. I guess there's a chance that she didn't mean any harm and would feel terrible if she knew that you were over-analyzing your feelings now, but I'm not giving her the benefit of the doubt. Nope.
Your friend is a tool. Tell her I said that.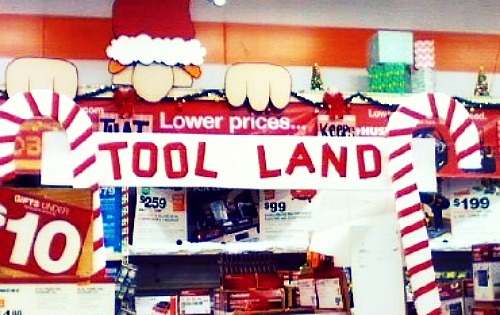 Q:
Do I tell my girlfriend I am jealous of her new friendship with a girl she once said she found beautiful? This girl beats me in every catagery- she is beautiful and interesting and well-traveled. She has a boyfriend but she might be bisexual. 
A:
I normally think you should share every last feeling with your girlfriend, but actually that's going to backfire at least 10% of the time. This would be one of those times. Jealousy is a thing that's born entirely inside your head. That's not to say that it isn't sometimes valid and based in actual reality, but the feelings you feel — those come straight from your interpretation of things.
And sometimes your interpretation of things is the most relevant part of a situation, like "When you called me a wool sweater, it made me feel sad and itchy." Because in this case, the person who hurt your feelings has actively done something — maybe they said you were as useless as a wool sweater, for example — and you don't want them to do it again. You want them to understand why being called a wool sweater is offensive and in order to feel safe around this person, you need to believe they won't say it again. This kind of exchange is useful for the future of your relationship.
Get it?
But with jealousy, it's all you. You can't say, "When your friend is beautiful, it makes me feel inferior." Because what is she going to do? Only have ugly friends? Is she going to ask her beautiful friends to stop being so beautiful? No. There's nothing she can do here to change the way you feel about yourself, because this isn't about being called a mean name or someone dismissing your feelings — this is about YOU.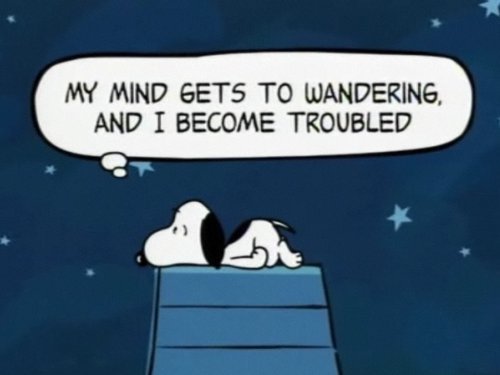 Wait, let me start at the beginning: sometimes girls are beautiful. One girl being beautiful doesn't take away from another girl being beautiful. Smart girls don't make other girls stupid. Funny girls don't make other girls bland. One girl's possible bisexuality doesn't take away from another girl's gayness, either. And if this girl finds a way to make her hair the softest and shiniest it can ever be, it won't take away from how cute your hair looked yesterday. Your hair looked really cute yesterday! Mine didn't, but maybe it will today. That doesn't matter. She doesn't matter. You matter!
Also 'jealousy' is a blanket term, like 'anger,' that doesn't really explain anything or exist on its own; it never gets to the source. You're not jealous, actually — your feelings are from something else. If I feel jealous of a person, it's usually because I'm embarrassed about something in my own life that I know I could've done better. So I'm embarrassed, not jealous. Like if a girl has a great ass, and my gf happens to notice, my number one feeling isn't that I hate this girl for having the great ass, or that I hate my gf for looking, it's GOD I WISH I'D DONE MORE YOGA LAST WEEK. I AM LAZY. I SHOULD'VE DONE YOGA INSTEAD OF WATCHING DISAPPEARED ON NETFLIX. SHIT. Because really, I should've done more yoga last week, you know? The girl with great ass can have that great ass, I want my own great ass, which is subjective, really, and maybe I should've used an example involving cupcakes or something, but the truth is that I don't really care about baking, so it would've lacked authenticity.
If you feel jealous, take some time to get to what you're really feeling. If what's bothering you turns out to be something about yourself that you can and want to improve, great! Get started! If it's an inferiority complex about how close together your eyes are or how you wish your legs were longer, let it go. Just let it the fuck go. Your legs will never get longer and there are your eyeballs, right where they're gonna be. The end! And guess what — this is the best part and that's why I saved it for last — your girlfriend is dating YOU, punk. Not that girl or another girl, but YOU.
And yes, sometimes we date people who fuck with our heads and do shady things that make us crazy with self-doubt, jealousy and depression, and those people should be forced to squeeze lemon juice onto their yeast infections, but I'm assuming this isn't your situation. If it is, break up with her. Head games that lead to jealousy are NOT your fault and if your girlfriend is fucking with your feelings like that, we think she's a tool, too.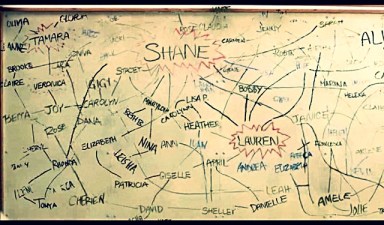 Q:
Do you think it is wrong to date a friend's ex? How would you tell your friend that you're dating their ex?
A:
Do I think it's wrong? Have you counted how many gay girls are within a 25 mile radius of you? Not only is it not wrong, but it's also probably not avoidable. I understand why you'd be concerned, though. There are ~three things that may cause your friend to have a difficult time with this situation and they are:
1. How/why their relationship ended. If the break-up was especially horrible or traumatic, just the thought of her ex might be too much for her to handle. If the ex did something really nasty, like cheat on her, your friend probably won't want you to date someone who's capable of such atrocities.
2. She still has feelings for her. This is a judgment call — you could either let her lingering feelings trump whatever you've started feeling and bow out of things, or! You could see where your feelings take you, based on the fact that you have but one life to live, etc. No two feelingsfests of this nature are the same and each will require that you take several things into consideration before making your decision, you know?
3. She wonders if either of you had feelings for each other while they were still together, or some other form of self-doubt. This is rare, I think, but sometimes late at night after we've consumed the entire bottle of $3.99 cab, we may start to wonder, "Were they planning this? Did [person] use me to get closer to [person]?? In what ways did I fail with [ex] where [friend] is now succeeding? Am I a failure? Should I make a list and take it to my therapist tomorrow?" This kind of thinking is usually just ridiculous and unfounded and typically only happens in movies or on soap operas. Also, it will probably pass quickly, unless A) she's right or B) she's crazy. If either A) or B) are the case, there's really nothing you can do, I think.
I would say that you tell her face-to-face if possible. Wait, sometimes it's better to relay information in written form, so the person has time to gather their thoughts and calm themselves. But also, having time to gather their thoughts can sometimes mean having time to drive themselves a little nuts with assumptions and misinterpretations, too. This will be another judgment call on your part. Take all that you know about your friend and this situation into consideration and determine which form of communication would work best! There, that wasn't really advice at all, was it? You win some/lose some.
Ok, your turn! Have you dated your friend's ex or spoken up about jealousy or kissed your drunk straight friend in front of her boyfriend? How did those things work out for you? What should these people do? What's your favorite $3.99 cab? I like Green Fin!

To send your question via ASS personal messaging, choose an editor: Riese | Laneia | Rachel
Or ask any team member you'd like: Meet the Team
*If messaging is down, email us! There are so many options, you guys! You could send carrier pigeons!*
For 100% anonymity, contact us through Formspring:  Riese | Laneia | Rachel
Please keep your questions to around, at most, 100 words. Due to the high volume of questions and feelings, not every question or feeling will be answered or published on Autostraddle. We hope you know that we love you regardless.