Everyone has that one movie that is theirs, and mine is Libeled Lady (1937) starring Myrna Loy, William Powell, Spencer Tracy, and Jean Harlow. There are so many iconic movies I hadn't seen until various crushes introduced me: Back to the Future, Donnie Darko, Charlie's Angels, Austin Powers, that one with Bowie, etc. (feel free to throw fruit at me in the comments for having missed such pop culture touchstones). If it happened after 1970, the likelihood of me having seen it plummets, and I appreciate it when hot people show me movies I should already have seen. But in return, with every person I fancy, I have to show them Libeled Lady to see whether things between us will progress. I can't love anyone who doesn't love screwball comedies from the 30s and 40s. I'm a simple gal.
First of all, I love Myrna Loy in everything. The Thin Man films? I Love You Again? Double Wedding? All of it. But what sets Libeled Lady apart for me is what happens when the film takes Loy's snarky heiress character Connie Allenbury off of her luxurious ocean liner, out of Manhattan, and to her family's cabin upstate. Here, rid of her ballgowns and diamonds, the leading lady reveals something else entirely: a tomboy at heart. Seeing this movie for the first time as a middle schooler was a bolt from the blue. I'd always had a thing for old movies and Golden Age Hollywood, but Loy's character in Libeled Lady was the first time I found one of those 1930s wisecracking-but-glamorous heroines who was willing to get dirty.
These tomboy characters were scarce. Feminine presentation was demanded both onscreen and off by film studios' strict contracts with actresses, and it was newsworthy when an actress like Hepburn expected to be allowed her trousers. Plus, after the enactment of the Hays Code, no actual gay shit was permitted onscreen — all of our heroines, however obviously-dykey, had to be bundled off into a heterosexual partnership. On the surface, there isn't much representation of us to be found in these films, stocked as they are with thin cishet white women. But, loving these movies as I do regardless, the smallest and most sidelong glimpse of tomboyness, of mascness, of scrappy gender-fuckery, feels electrifying. I lose sight entirely of these male love interests, because I'm right there beside them, in their shoes, falling in love with these charismatic, charming, incredible characters.
So, without further ado, in honor of formative crush Connie Allenbury, I present to you: An Incomplete List of Hot Tomboy Characters of Early 20th Century Hollywood Who Either Were Or Should Have Been Gay.
---
Tommy Smith, The Tomboy (1924), played by Dorothy Devore
No tomboy list would be complete without the OG, her scrappy little terrier, and her overalls! This silent film from early female screenwriter Agnes Christine Johnson is available in its entirety on Youtube, and tells the story of rough-and-tumble Tommy, who runs her family's boarding house and gets swept up in a post-Prohibition intrigue featuring barn booze, mistaken identities, and a very quaint Ye Olde Car Chase. Her one flaw, of course, is falling for the revenue agent. You will never convince me that this fiercely self-sufficient dungarees-wearing gal goes from starting fistfights with farmhands and handling her family's business with aplomb to settling down in primly wedded life with a tax cop and a lot of excessive floral arrangements. Home Improvement Butches, come get your girl.
---
Connie Allenbury, Libeled Lady (1937), played by Myrna Loy
After having sued a hasty newspaper for libel, Connie Allenbury is tailed by a newspaper representative who hopes to entrap her in exactly the love affair the newspaper had erroneously claimed. Connie, however, is smarter than these fast-talking men had given her credit for, and sees through this would-be boyfriend and his stock heterosexual flattery right away. And when Bill Chandler (played magnificently by Loy's longtime acting partner William Powell) insinuates himself into her family's party and joins them upstate, he discovers there's far more to this debutante than one million dollars (which, in 2022 money, would shake out to almost 20 million!). Chandler has to act quickly to fit in at their cabin getaway, but Connie, on the other hand, is completely at ease, standing in the middle of the river in her waders and mocking her suitor's suspiciously-new fishing gear. It's such fun symmetry; as surprised as we are by Chandler's successful trickery, we're equally delighted by Connie's unexpected ability. And that's not even the best part! That night, after making pancakes for dinner, she takes Chandler for a moonlight swim out to a floating cabin on the lake, where she drops her façade and speaks so adorably about her outdoorsy childhood that every 21st century Subaru gay will swoon.
---
Sylvia Scarlett, Sylvia Scarlett (1935), played by Katharine Hepburn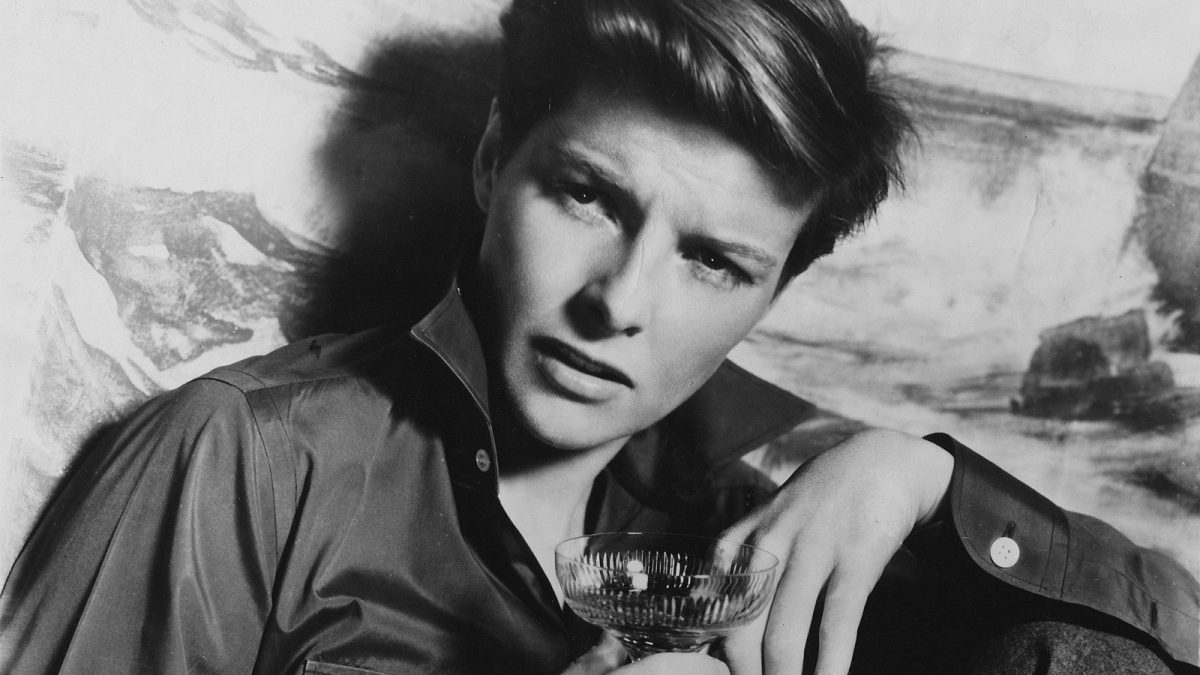 Has anyone checked on Drew? As we all know, Katharine Hepburn's iconic tomboy is absolutely Drew's type. While you're at it, fetch some smelling salts for me too — this grifter-turned-good is such a babe. Sylvia Snow becomes Sylvester Scarlett when she and her father must flee to England to escape his debts and embezzlement charges, and as she chops off her hair she declares, "I won't be a girl. I won't be weak, and I won't be silly. I'll be a boy, and rough, and hard. I won't care what I do! Don't worry, I'm ready for anything!" immediately before bursting into tears. (Someone get her a soft butch tshirt.) The best part is, Sylvia stays in drag far longer than any hustle or ruse would reasonably require — probably because this persona is such a swoonworthy success! Within the world of the movie, at least, characters recognize exactly how breathtakingly fine He-Hepburn is; audiences and critics, however, remained clueless. "The fact that Miss Hepburn goes through most of the picture in male attire may disappoint her followers," said one critic at the time. Sir, I've never been less disappointed in my life.
---
Sheila Mason, Wings in the Dark (1935), played by Myrna Loy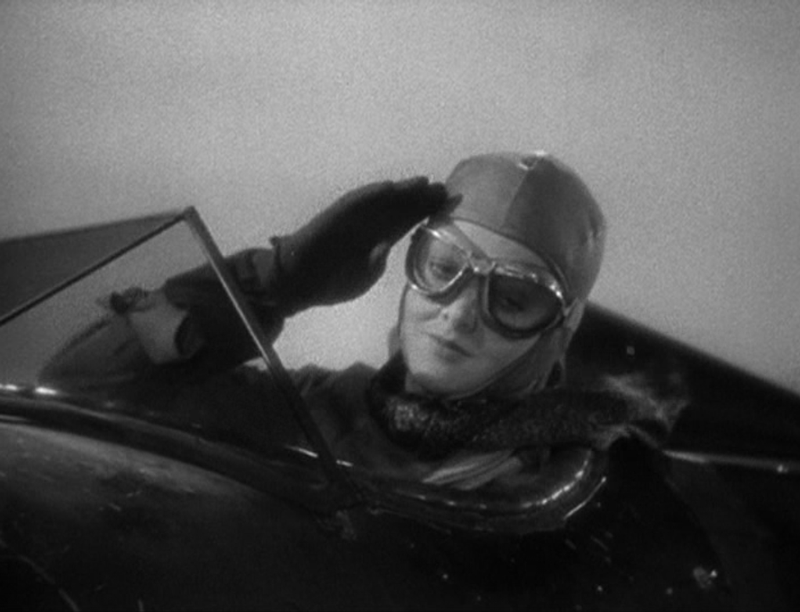 Myrna Loy made thirty-some movies in her lifetime, and this was one I'd never seen before and discovered in the course of assembling this list! This one blew my mind — it combines my love of Myrna Loy with my formative crush on Amelia Earhart and ensuing fascination with lady aviators, and has a Cary Grant pairing as a cherry on top. In this film, Myrna plays a daredevil stunt pilot who, when her fellow pilot is blinded in an accident, quietly funds his care while working to convince her embittered crush that her feelings for him are passion, not pity. The plot may rely heavily on coincidence, and "being believable" isn't always the order of the day, but even at its goofy moments this movie is such fun because it captures all the delight and amazement around aviation at the time. Loy and Grant both met with Amelia Earhart during preparation and promotion for the film, and when I discovered pictures of them together, my heart just about leapt off the runway.

This was also not the only time Myrna took to the skies — if you like this one, I also recommend taking a look at her 1938 film Too Hot to Handle, in which Clark Gable and Walter Pidgeon compete for the attention of one formidable aviatrix, which, same.
---
Jo March, Little Women (1933), played by Katharine Hepburn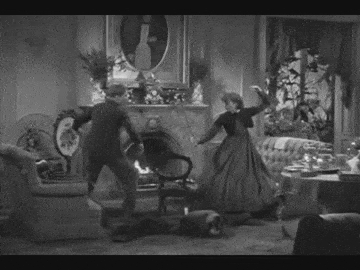 If I'm going to sneak my babe Myrna onto this list twice, then it's only fair to get Hepburn back too — how could I ignore Hepburn as tomboy royalty Jo March? Really, this should have been the ultimate tomboy crossover event, but I just wish they'd let Hepburn be more masc in this film. I know it was 1933, but was that really so much to ask? If Katharine Hepburn had had Saoirse Ronan's 2019 Little Women costumes, then, well…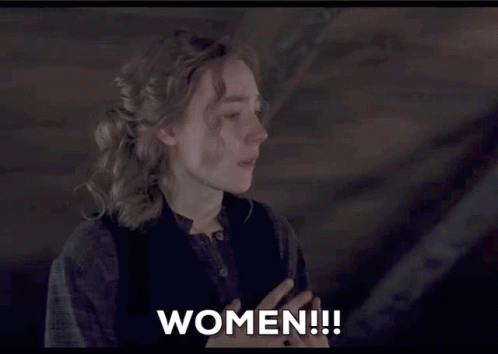 ---
Scout Finch, To Kill a Mockingbird (1962), played by Mary Badham
You didn't think I'd leave Scout Finch off, did you? The movie and character may both be younger than the rest of this list, but a tomboy lineup without Scout Finch is no lineup of mine, so we're going to make a midcentury exception for this absolute icon. The clashing plaids, the shirt buttoned all the way up, the bowl cut, the firmly-set jaw, and oh my heart, those overalls. I know, I just know in my bones, that Scout must've grown up to be a real firecracker in the 70s.
---
This list is by no means complete — if you have recommendations, either for old movies I should watch or fictional tomboys I should have a crush on, please tell me in the comments! I'm all ears!