This week in my journey to better health and more wellness, I cancelled my gym membership in preparation for moving to Chicago in a few days. Did you know that some gyms require 28 days' notice to cancel? Someone (me) did not read the fine print.
Cancelling my gym contract was a celebratory moment because I actually went, regularly, for 12 whole months. That's 11 months longer than my last attempt at working out, in my mid-twenties. This time I stuck with it long enough to enjoy it. I got stronger and fitter, and my lungs and heart learned to hurt a little less when I made them pump.
I branched out, past the treadmill. I tried paddle-boarding and rock climbing and golfing and hiking. I mustered up the courage to do a fitness class, in a swimsuit no less, and completed a fairly wild ab challenge. I cut out excess sugar and sourdough. I worked on so many things!
You all helped so much. For nearly four months you gave your tips and words of encouragement, for me and each other. You helped keep me accountable for continuing with this journey, trying new things and sharing the results with you. Thank you.
This is my final Working On It column. It's not the end of my journey to immortality, not by a long shot. I still want to be able to do a push-up and run for longer than a minute without feeling like my heart will beat out of my chest. But first I need to settle into my new city with my beautiful wife and figure out what my healthy lifestyle can look like there. I'll need to find a new gym, and new friends to do activities with.
Here's what has and hasn't been working for me this past week.
Working: Hiking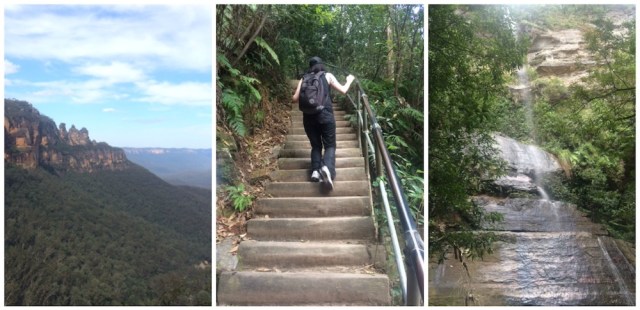 I've never been hiking because I'm scared of snakes and ticks and spiders the size of my fist. Australia! If I'm to be honest, I also didn't really 'get' hiking. I asked my friend Owen, "it's just walking, right?" Oh how he laughed and laughed.
We went to the Blue Mountains, just a few hours outside of Sydney. Owen wanted to do a half-day hike but we negotiated down to 1-2 hours because I have a bladder the size of a pea. He picked a gentle touristy hike that involved taking a train down the face of a mountain and walking back up at what felt like a 90 degree angle but probably wasn't.
The first fifteen minutes were amazing. We were weaving through narrow paths and climbing staircases and stopping to stare at the most incredible mountain range and waterfall. The next half an hour was challenging. My calves started to burn and the trails and stairs got longer and steeper. The last half an hour, well, I don't really know how I made it. I was panting and sweating hard, even when stopping every five minutes to complain and take selfies in front of the three sisters.
Of all the activities I've done this past year, hiking was by far the most physically challenging. I loved it. I'd do it again in a heartbeat. There were no spiders or snakes, just lots of fresh air and good company and amazing views to remind me how beautiful the world can be.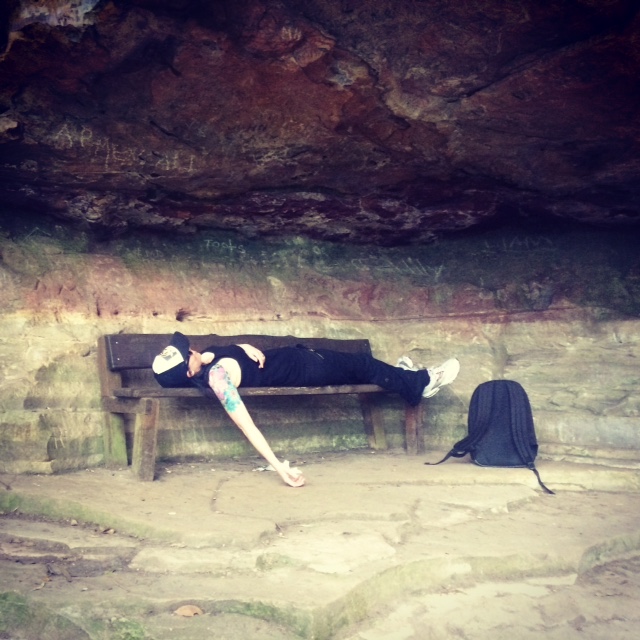 Not working: Golfing
I went to a driving range to hit a bucket of balls and sucked pretty hard. I was semi-competent at using one of the irons but then totally terrible at every other club in the bag. My attention span is fairly short and so it only took a few minutes for me to get bored and want to leave; there were no windmills or laughing clown heads or baby alligators to keep me interested. I'm glad I tried it but I think I'll stick to mini golf from here on.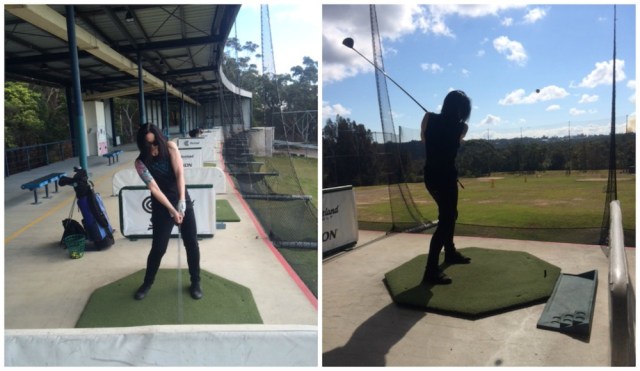 How's your week in health and wellness been? Tell me what you've been up to.