With the new year, we're starting a lot of new journeys. The earth moves in cycles, and a new one is beginning. This can bring new energy, new challenges and new power. It can also bring new opportunities to get into new practices or rededicate yourself to practices that you might want to be more serious about. This can be a good time to get into a new type of magic, perhaps you want to start doing candle magic or kitchen magic this year? It can also be a good time to start new rituals. Maybe you want to start grounding yourself more often. Whatever your goal is in the new year, I wish you the best of luck.
A New Year's Resolution, in a lot of ways, is like a spell. You carefully choose what words you want, you say them at a specific time and you put a lot a lot of intention into them. They also hold within them a lot of power. You come up with a resolution in order to try to guarantee that you'll have a happier, more successful, more positive year. You might craft a spell for the same exact reason. With that in mind, might I suggest that if you haven't already made a resolution, or if you have and you'd like to put a little more oomph behind it, add some ritual and spellwork to your resolution. Gather ingredients that have to do with whatever you're resolving to do, write your resolution on a piece of paper and burn it or bury it, come up with a rhyme that you can repeat to yourself, light a candle. Put a little more energy and intention behind your resolution than you normally would and see what happens.
Here at Autostraddle, we've been our regular witchy selves, delivering the best coven content we can. Corina returned with yet another brilliant set of horoscopes, giving all of the signs great advice for starting off the new year on the right foot and with the right energy. Beth, our Queen of the Wheel, wrote two tarot columns, one about facing change and transformation in the new year, and another on how to start a new Tarot routine in the New Year. Over in my other column, Drawn to Comics, I talked about Mooncakes, Suzanne Walker and Wendy Xu's absolutely wonderful webcomic about a queer Chinese-American witch and her non-binary werewolf friend. Finally, in Also.Also.Also, Laneia taught us all how to play Quidditch Beer Pong.
Have you seen the new preview for the movie The Witch? It's very creepy and delightfully weird. I'm pretty excited to see this movie when it comes to a nearby theater. The Witch comes out in American theaters on February 26th.
https://www.youtube.com/watch?v=p9viEakM0c0
Before we continue on, I want to say a few words about David Bowie, a King of Witches if there ever was one. When I was a teenager, I bought Best of Bowie, it was one of the first CDs that I ever owned. I know that a "Best of" isn't the coolest Bowie CD to have, but it meant so much to me. I felt weird and strange and outside, and when I saw pictures of David Bowie and listened to him sing, I felt like maybe there was something cool about being all of those things. I would lie on my bed listening to "Changes" over and over and over again, feeling every word and every note wash over me. I heard Bowie talking about changing and reinventing himself and people changing and society not being able to do anything to stop it and I wanted to be just like that. I wanted to be able to change.
There's a lot of magic in music, especially music like David Bowie's. It can heal you, it can move you, it can inspire you, it can transport you and it can transform you. He was a gender witch, opening doors of possibility for countless people trying to find where they belong. However, he also did some truly horrible things, things that we shouldn't ignore. There were two sides to his coin, and the side that did horrible things doesn't erase the side that helped countless queer kids find themselves, and the side that helped queer kids doesn't erase the side that preyed on young girls. His legacy is complicated, just like life, just like magic. In the end, his music can help us find strength in the strange, something we should embrace as witches. There's a lot less magic in the world with David Bowie gone.
---
Playlist: Hex the Club
"For the Witch that needs 2015 to go bye bye with DANCING"
https://play.spotify.com/user/callmequell/playlist/5rQTyuMCR6GRJSj8RYHxqy
---
Words with Witches
Grimoire (noun) an instructional book of magic, which may contain directions for rituals, spells, potions or remedies, summoning or communication with divine beings, and other related pursuits. Often believed to be etymologically related to grammaire, which referred to any book written in Latin, by the 18th century it was generally only used to refer to books on magic. Grimoires can be produced and reproduced for mass consumption — well-known grimoires throughout history have included the Grand Grimoire from 1789 and the Lesser Key of Solomon — or compiled by a witch or magical person for their individual use as they gather their own knowledge on magical subjects. Historically, grimoires were believed to have magical properties of their own, aside from the information they contained. Grimoires are still being written, published and read today; Oberon Zell-Ravenheart published Grimoire for the Apprentice Wizard in 2004 and a companion book in 2006.
---
Witch/Craft
This month's Witch/Craft is a little different than the usual, but it's maybe the most helpful one yet. I know that for me, and for many other witches, it can be hard finding reliable resources for how to craft a spell, especially when you're starting out. This can be especially true if you're doing all your research online. That's where Pinecone Pub comes in. It has keywords like "wisdom," "health," "safe," "friendship," "love" and many others, and they're constantly adding new search terms and ingredients (if you've got a suggestion for an ingredient or keyword, you can let the creators know!).
After you type in your keyword or the ingredient you want, you click on the ingredient and it adds it to your new spell, then you go over to the "Spell" tab and you can see all your ingredients and give your spell a name. You can then save your spell, and look back at it whenever you want in the "Book" tab. So it's like an online spell encyclopedia plus a digital spellbook! Pretty awesome!
Honestly, this is really, really cool. I added it to my bookmarks right away. I love the example in the video of making a smoothie! You can find ingredients that both do what you want and are edible and tasty and make something to eat! Or you can find ingredients that do what you want and are powdery to make a powder! It's so helpful! I can't wait to start using Pinecone Pub for all my spell needs.
---
Witches Who Sing
---
Wheel of the Year
The first festival of 2016's wheel of the year is Imbolc, on the 2nd February. The name comes from Gaelic and means 'in the belly'. This is a celebration of unseen potency, potential for growth, for acknowledging that after winter's cold and dark, the earth is soon to re-grow, to re-green.
In December we marked the midwinter solstice and the return of the light – now, days are lengthening, and beneath the ground (where life never stopped, despite its dark silence) a process of renewal is taking place. We're making way for spring, remembering the sun's warmth, and celebrating the never-ending cycle that brings new life after seasons of death and decay, then cold stillness.
It is traditional upon Imbolc, at sunset or just after ritual, to light every lamp in the house — if only for a few moments. Or, light candles in each room in honour of the Sun's rebirth. Alternately, light a kerosene lamp with a red chimney and place this in a prominent part of the home or in a window.
If snow lies on the ground outside, walk in it for a moment, recalling the warmth of summer. With your projective hand, trace an image of the Sun on the snow.
The White Goddess
As always, the cycles of the earth are reflected in ourselves. This is a moment for checking in with your solstice/new year's resolutions (if you made any). The seeds are planted, and the shoots — like crocuses and snowdrops — are starting to come through. What did you choose to welcome into your life this year? What changes did you want to make, what seeds did you plant?
Elementally, we are moving from winter's earth towards spring's air. Whilst life is still grounded and the cold may still limit activity, it's time to feel that fresh air blowing in to your life, and to make plans for warmer weather. Clarity is a key word — this is a time for cutting through the junk we can accumulate over winter and clearing out our homes and our minds.
If you're a goddess-lover, Imbolc is the time to celebrate Brigid, the Celtic goddess of fire, healing, poetry and childbirth…and also metalwork, creativity, prophesy and divination!
Speaking of which, last year magical queer herbalist Alexis J Cunningfolk shared this 'quickening' tarot spread in honour of the season (and if you're not a follower of Alexis' work, I really recommend you dive into her wonderful witchy website!)
Think of the earth stretching before arising from her winter bed and her blood warming beneath her skin of soil. Our Quickening tarot spread for Imbolc is about paying attention to those seed dreams we discovered within ourselves in the dark of the year, focusing on how we can nurture our dream into reality.
Via wortsandcunning.com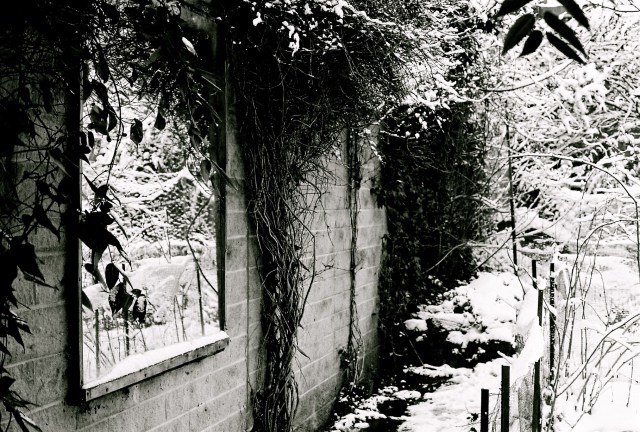 Other suggestions for celebrating Imbolc include:
Lighting candles, in honour of the returning sun (the first day of spring is also known as Candlemas)
Planting out seedlings
Spring cleaning, in preparation for activity in the months to come
Renewing your new year's resolutions
For your altar: feathers, candles, a pen and paper, a Brigid Cross (see above)
---
My Favorite Witch
Charmed is not a good television show. I know that. But it was my first television love, and first loves are allowed to be a little messy. Charmed was the first show I ever loved enough to seek out fanfiction and fandom. In sixth and seventh grade, I would rush home after school to spend time on the WB's (RIP) message boards for an hour before doing my homework, discussing the many facets of the Halliwell sisters' complicated lives as powerful, fashionable witches. The supernatural drama instilled in me a lasting appreciation for the aesthetics and fashions of the late 90s/early 2000s and, of course, for all things witchy. But it was one witch in particular who stole my heart: Piper Halliwell.
Holly Marie Combs was always too good for Charmed. Or maybe she just didn't really understand what kind of show she was on. I don't mean that in a bad way. While Alyssa Milano and Shannen Doherty (and later, Rose McGowan) seemed acutely aware that they were acting on a very campy show with often embarrassingly bad dialogue, Combs seemed determined to churn out the series' most compelling performances, making Piper the most relatable of the sisters. Piper's troubles were often one-note, boiling down to the simple fact that she wanted a normal life free of magic and demons. But that desire rings as emotionally honest throughout the series, and Combs sells the hell out of it. As an older sister myself, I always admired Piper's strength not just as a badass witch but as a fiercely loving and protective older sister to Phoebe (and later, Paige…can you tell I'm not the biggest fan of the post-Prue era?). Piper could freeze time and blow shit up, but her real power was keeping her family together and never letting her desire for a normal life overshadow her selfless purpose: to protect innocent lives, no matter the cost. For as regressive as Charmed could sometimes be, Piper was a worthy hero. And my love for her extended far beyond keeping photos of Holly Marie Combs in my school binder. I named my cat Piper, after all.