Hi Straddlers!
Semi-short post today since I am writing from the confines of my bed where I am suffering from winter illnesses of sorts. I've been without a voice for 24 hours but I don't mind because I've got that Scarlett Johansson raspy sound going on, only phlegmier. Hope I'm not making you lose your appetite because I have a cookie recipe coming. BUT FIRST some glimpses of the past week- snow, blintzes, and even more snow.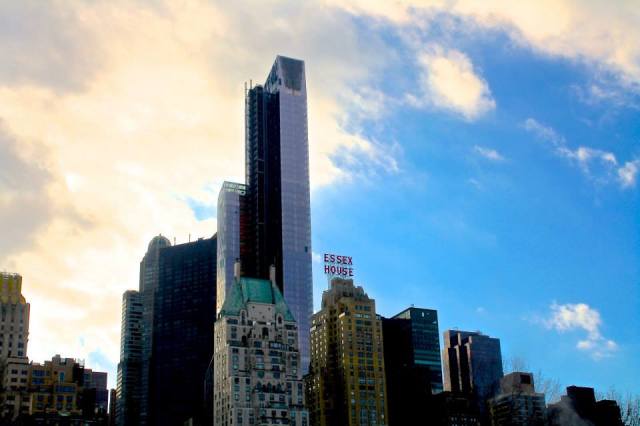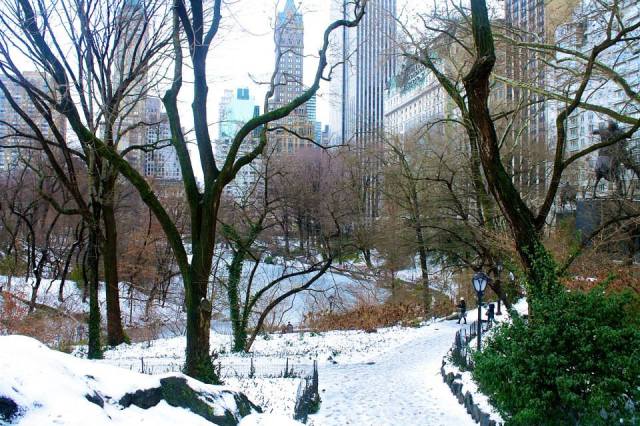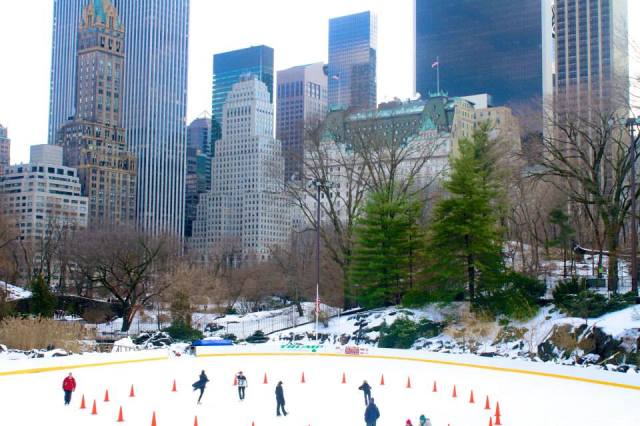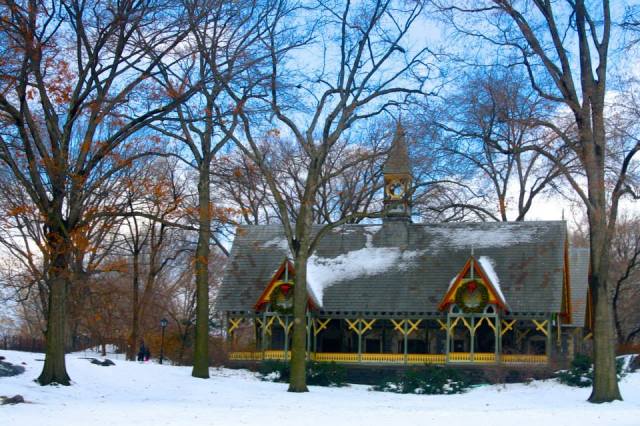 I took these photos during my cousin's visit to New York this past week. Her first time both in the city AND seeing snow and this is what she got. She thought it was the coolest thing ever, which made me realize it kind of is, all my complaining aside. So we did what any other Florida nerd would do and made a snowman, also snowballs. I took her to Katz's deli across the street from my apartment for some good jewish comfort food. You know the deli – where Sally did this. Then we went ice skating in Central Park, which was a first even for me and now I want my own pair of ice skates so I can practice all the time. I love when people come visit me from out of state. They make me do touristy things that I don't even hate because if you ask me, that's the BEST way to experience New York. Do what all the cool New York kids are doing if you want but you GOTTA balance it with a healthy dose of NYC cheesiness.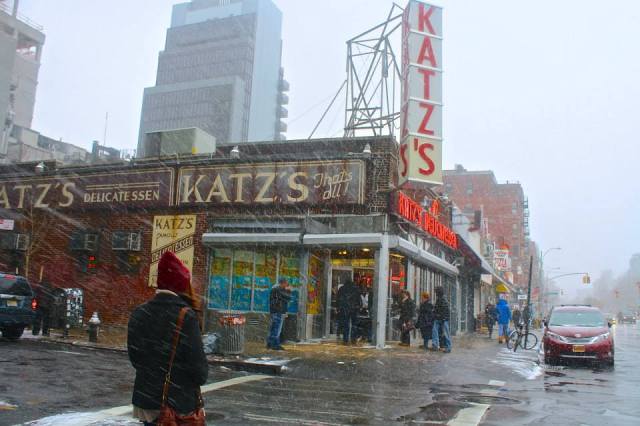 In other news! My girlfriend and I celebrated our 1 year of dating/living together. Yes those 2 events have the same anniversary. U-hauling works sometimes. I made her this cake! It's a bourbon vanilla bean ice cream cake with sugared pansies.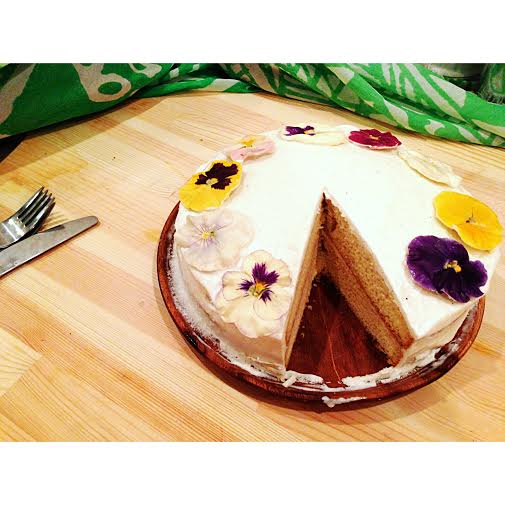 Tomorrow we are headed to Florida to spend the holidays with my family and then we're off to Miami for New Years! It's been a beautiful year. Most definitely my favorite by far.
In other OTHER news: Can't stop practicing my Yoncé dance moves.
So, anyway, cookies. I have decided that in the New Year I'm going to do more vegan recipes for you guys because from your comments, I fathom many of you are in fact vegan and you are probably tired of me being like OMG BUTTER. With that said this recipe has butter, but I found this recipe on the interweb and think it looks divine for all my vegan friends. For the rest of you, here ya go.
Best Ever Chewy Molasses Cookie
(recipe from Bon Appétit)
Whatcha Need:
2 cups all purpose flour
2 teaspoons baking soda
2 teaspoons cinnamon
1 teaspoon ground ginger
1/4 teaspoon nutmeg
1/2 teaspoon salt
1 egg
1 stick of unsalted butter, melted
1/3 cup sugar
1/3 cup molasses
1/4 cup brown sugar
raw sugar (or turbinado) to coat cookies
Directions:
HEAT: oven to 375 F and cover a baking sheet with parchment.
COMBINE: flour, baking soda, spices, and salt in a medium bowl.
BEAT: butter and egg in an electric mixer on medium speed until fluffy, 5 minutes.
ADD: sugar and molasses slow'y and keep beating for 3 minutes.
NOW ADD: the flour mixture and mix until combined.
ROLL: dough into balls. Roll each ball in a bowl of the raw sugar.
PLACE: on baking sheet 2 inches apart and bake for 8-10 minutes until tops are cracked.
TRANSFER: to wire rack to cool. Makes 24.
SO THICK AND CHEWY AND MOLASSES-Y
Until next week! MERRY CHRISTMAS IN ADVANCE!!!
Header by Rory Midhani