Well, it's really happening: Geneva and I are about to start heading westward for my big cross-country move. That means we've packed up everything we love, picked out our road trip playlist, had a lot of emotions, and figured out the best way to purchase a steering wheel lock and fit vintage luggage into the trunk.
And it means we've had more than one decision to make about road trip snacks.
But after a few conversations and compromises, we've finally picked out our road trip snack shopping list, and it's a thing of beauty. (We've got some dairy products on here, so it's worth saying now that we'll have a cooler, although even if we didn't I guarantee I'd be buying string cheese at a gas station once a day.)
Tell me in the comments what you consider road trip staples!
---
10. White Cheddar Popcorn
Whether you're a fan of Smartfood, Utz, or Pirate's Booty versions of this classic, it's undeniable that white cheddar popcorn is legend. That being said, I'm ranking it last because it makes a huge mess of your hands and always goes too fast. Also, Geneva would like you to know that it's not that much healthier, or really healthier at all, to eat white cheddar popcorn instead of chips.
---
9. Raisinets
It's a fruit. It's a chocolate. It's something that brings you back to your childhood and watching movies in theaters with your family in an instant. I want us to buy the concession-style package because nostalgia is everything.
---
8. Wasabi Peas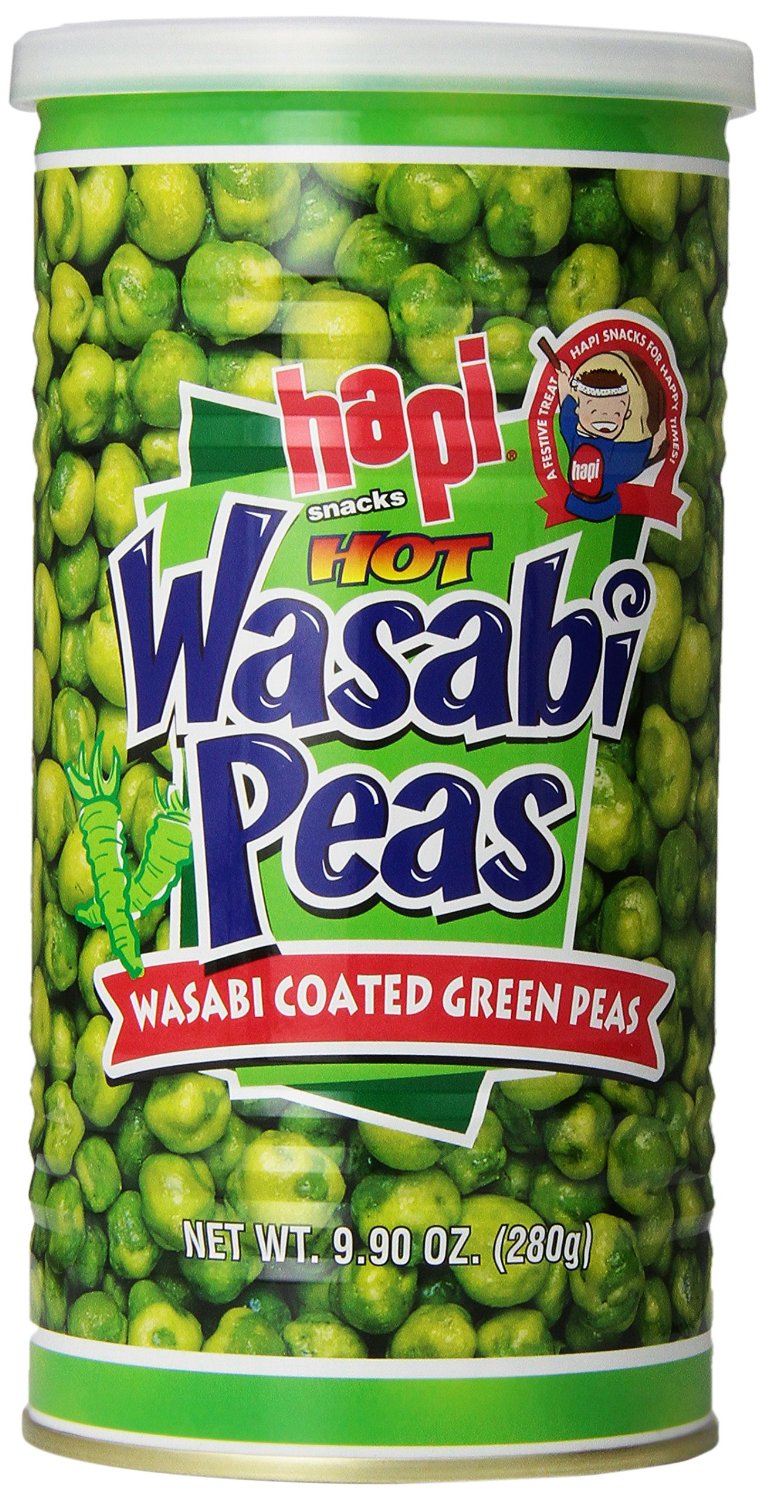 Geneva's a huge fan of wasabi peas. I'm a huge fan of seeing how many of them I can put in my mouth at once before crying.
---
7. Sun Chips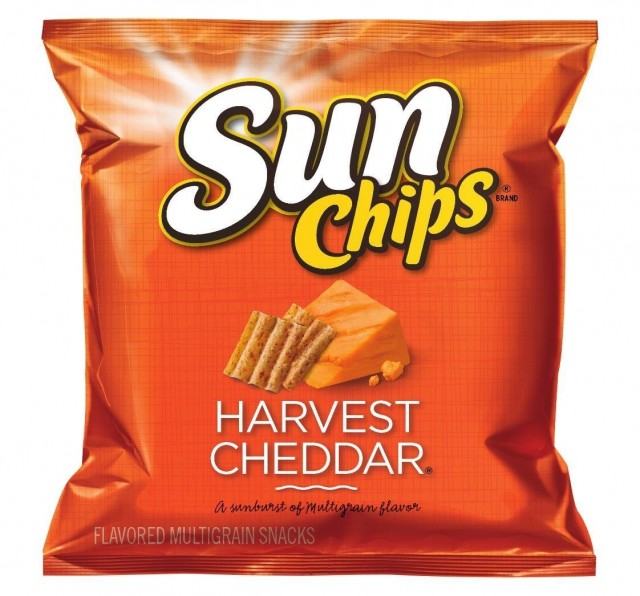 Road trip snacks need to be kind of light and leave you feeling good, and not bloated or gross. A Sun Chip is quite possibly the epitome of all of these things, and it's an actual healthy alernative to potato chips as well! I recommend Harvest Cheddar.
---
6. Snack / Protein / Granola Bars
I like Luna bars and Quaker Chewy bars. Geneva likes Clif bars and Nature's Valley Sweet 'n Salty bars. It's okay with me that our entire car will be filled to the brim with granola bars, because in a worst-case scenario we will indeed survive and feel empowered by this choice.
---
5. Go-Gurt
Confession Time. When I first landed my real people job in May of 2013, I bought Go-Gurt once a week, every week, for months. It's incredibly important to me. For this reason, I'd rather buy it for the trip instead of cheaper, healthier yogurts that do not come in a tube you can indulge in while skateboarding. They do sell adult versions of the classic portable yogurt, though! Just a point of information.
---
4. Combos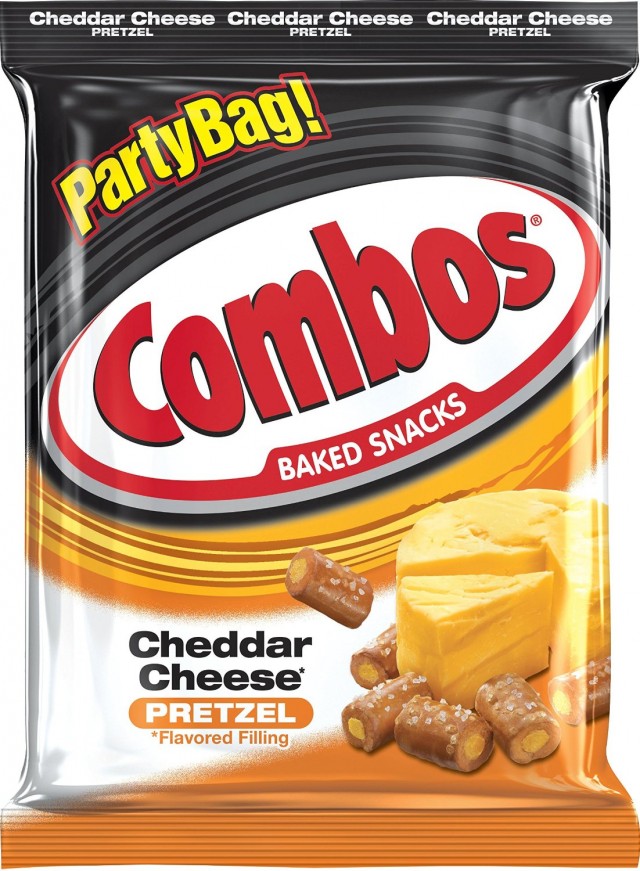 I think of Combos as the ultimate road trip snack: They're available in every single gas station across America, they come in artificially flavored varieties like pizza, and they're pretzels stuffed with what I can only imagine is equitable to EZ-Cheese. Keep it classic. Keep it Combo.
---
3. Chex Mix
The only question left is: Traditional, Bold, or Cheddar?
---
2. Small Cheese Products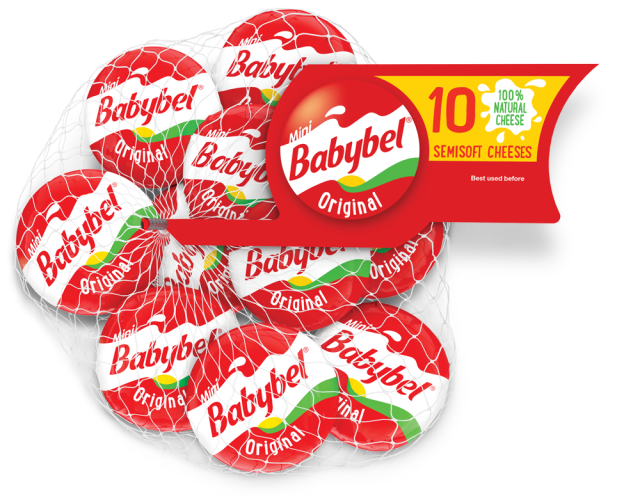 I want string cheese, because it's a part of who I am. Geneva wants Babybel cheese wheels, which I also think of as delicious and amazing gifts from the heavens. Together, we will be wealthy in dairy products to eat within five seconds of deciding to do so.
---
1. Trail Mix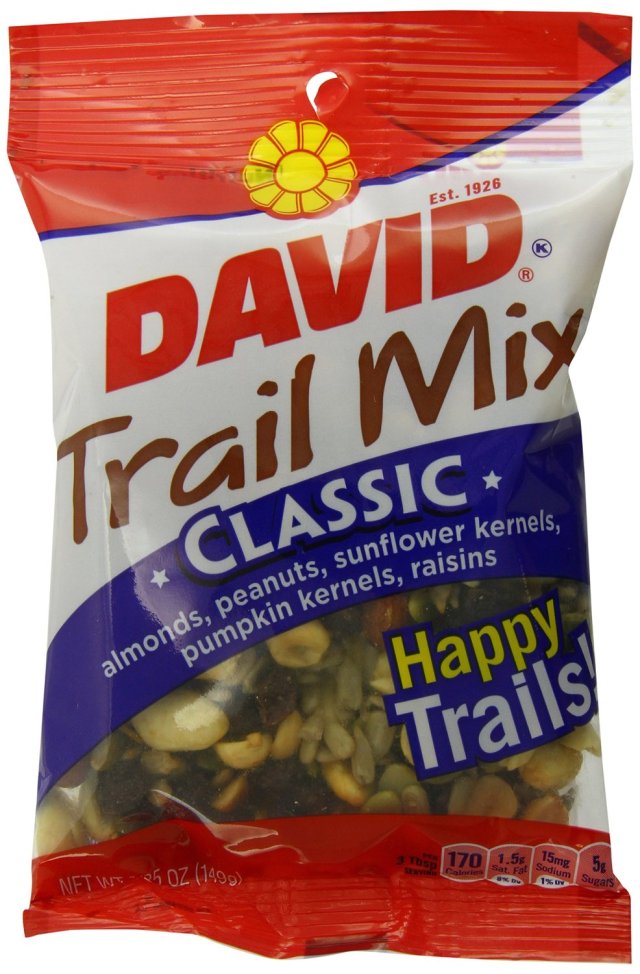 It isn't a trip without trail mix. We're gonna go for a variety with some dried pineapple, sunflower seeds and pumpkin seeds, raisins or craisins, and a variety of nuts including peanuts which are not nuts but just let it slide right now please.
We'll probably mix up our own trail mix, but this David mix comes damn close.
---
Wild Child West is a mini-series about this thing I'm doing with my life wherein I quit my job so I could pursue my dreams and fulfill my intentions as written in my copy of The Desire Map in Los Angeles. I'm also posting live from the road using the hashtag #WildChildWest on Instagram and Twitter, so.