By Ashleigh "Bing" Bingham
1. She's waiting to meet up with a friend.

2. She's helping her friend pick out an outfit to wear that night.

3. She's putting people in their place.

4. She's calling into work.

5. She's texting her admirers.

6. She's catching up with an old friend.

7. She's keeping up with the gossip.

8. She's trying to avoid someone.

9. She's giving out advice.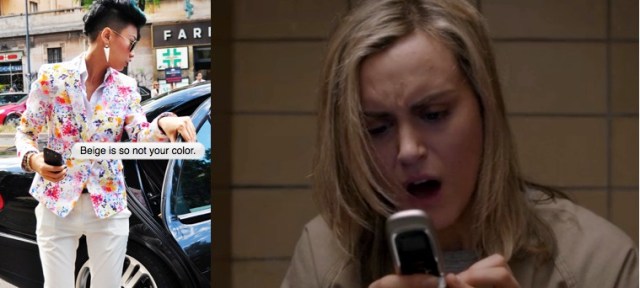 10. She's hopelessly flirting with her heartthrob.
---
Ashleigh Bingham (but everyone calls her Bing) is the creator of idreamofdapper.com and a style consultant and writer for Qwear. Currently she's in graduate school so, she's all about dressing dapper on a dime budget.