Welcome to Part Three of the "When I Knew I Was a Lesbian/Bisexual/Queer/Girl Who Likes Girls" Autostraddle Roundtable.
In Part One, our Associate Editor Laneia and Editor-in-Chief Riese shared their stories. In Part Two, we had confessions related to Brandi Chastain, The Spice Girls, kissing a girl and liking it, henna tattoos, gay pride, TATU and you know … kissing girls. Part Three will also blow your mind.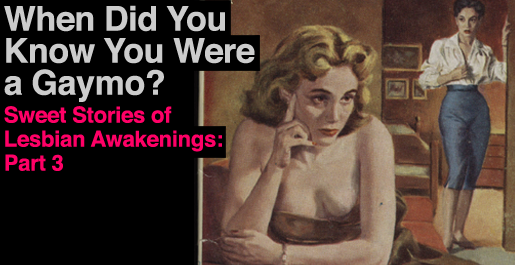 But first!
Tell Us 'When I Knew I Was Gay'

What's your "When I Knew" story? When was the moment — or one of the moments — when you realized you were queer/bi/lesbian/gay/special?
1. TWEET! If you're on twitter, tweet @autostraddle with hash tag #wheniknew whenevs and as often as you'd like. On Saturday August 8th we'll publish all your short clever "when I knew" tidbits, and if you're lucky you might even see yours show up in our posts too! These are really funny/fun to read at work/unemployed!
AND/OR
2. STORY! E-mail wheniknew [at] autostraddle dot com with your story in 400 words or less. Deadline is Saturday August 8th at midnight EST, so think quick!
WHAT DO WE WIN?
On Monday we'll announce three winners: our Favorite Tweet and then two additional winners who sent us longer When I Knew Stories, picked at random. We'll publish some of the stories as well. We know we originally told you we were going to pick our favorites of the longer stories to give prizes to, but reading the ones we got so far we felt like it would be weird to "judge" so instead it will be random, like genetics, which is probs how you ended up homo in the first place.
Remember how we said there were no more Really Papi t-shirts? Well, we just found two. So those will be included, as well as Clies Press' Best Lesbian Erotica of 2009 and an Autowin tank-top & button for an Autowinner! Exact distribution is TBA.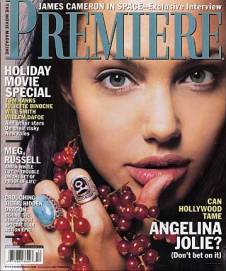 Alex:
Neve Campbell. Drew Barrymore. The movie 'Scream' in summer of '96. I had crushes on many fictional characters and celebrities since I could remember (umm Ariel from 'The Little Mermaid' what!) but I think Neve Campbell graced me with her presence at just the right time for me to realize that other girls didn't exactly feel the same way I did.
I had a deeper epiphany when in 2000 I got my first issue of 'Premiere' magazine in the mail with none other than Angelina Jolie on the cover. I had no idea that she also had an affinity for the womens! And she was so honest and unapologetic about it!
I liked what she said, her attitude about it all and I guess I tried to apply that to myself. So you can say the arrival of that Premiere magazine at my door in 2000 is my gay-iversary… and also the beginning of my 5 year relationship with Ms. Jolie.


"There were lots of lesbians that I was obsessed with when I didn't know why, kind of like when you're young and upset at your friend for getting a boyfriend or a girlfriend.
You know what I mean?
You're upset and you don't even understand it."
-Musician Beth Ditto, "The Gossip"


Intern Emily:
I've never really thought about my "gay-i-versary" but I suppose it would have to be in grade 8 when I befriended a bisexual girl. Up until that point I had been struggling with my feelings towards women and was in very real denial ("No! I like boys too!") and had never considered bisexuality. As soon as I did though, my brain exploded and everything made sense. It took almost two years until I just gave up and was like "Ah who am I kidding! I'm gay!", but everything started in grade 8 when I finally opened my eyes.

"I knew what gay was when I was younger, but I thought it was only for boys… then I saw this girl at a club  and was like, "Why do I think she's cute, why do I have this interest in her?" It just clicked — her style & attitude … I started talking to her on friendster … we exchanged numbers and then it's Cinco De Mayo, the night we're supposed to go out … and I'm like, "There's this girl that wants to holler at me and I think I'm going to let her." And all my friends & my family & my brother & my cousins who are gay are on top of the Cantina in West Hollywood, and I'm like, "So I'm just telling everyone this story right now 'cause I just figured out that I am officially a lesbian."
-Party Promoter Charlene Borja from Gimme Sugar: The Autostraddle Interview

#wheniknew


"10th grade Eng class I let a pretty girl draw a beard on me w/eyeliner. She said, 'If you where a guy I'd date you.' sigh."

– @ChristineRocket

Did I know I was gay when I consciously fell in love with a girl at age fourteen? No. Did I tell myself I was gay when I found myself making out with said girl a year later in my bedroom? No. Did I allow myself to believe I was gay when, sixth months after the initial hook-up, Facebook suggested I was "in a relationship"? Nope.
What it took was band camp, multiple boys pining for my attention, and one girl who had no idea I existed. After two weeks of being flirted with by sixteen year-old boys and even attaining a heterosexual "camp fling," I found myself sitting at the final concert thinking not of the relatively attractive male tuba players, but of the free-spirited jazz pianist who never wore a bra (awesome!) I started to realize why thinking about my boy fling made me feel nauseous and why obsessing over a girl I barely knew made me feel warm and gushy.
I sat in the audience watching the show, ignoring my camp fling's attempts to get me to sit with him while I desperately waited for jazz-girl to hit the stage. At that moment I experienced the clearest thought that had ever graced my sixteen year old mind—"Shit! I'm really, really gay". This past July was my two year "gay-iversary" of that realization and I feel awesome. I would not trade my lady-loving life in for the world and am eternally grateful to my band camp crush for never ceasing her bra-less ways.

#wheniknew


When I realized I don't want a husband… I want a wife"

– @maryamd


Brooke:
I've been debating this question. August 19th of last year was the first time I'd ever had any sort of intimacy with a woman. It was a progression from that point on, but it wasn't until the latter half of March this year that I was firmly aware of being attracted to women other than her. If I had to choose one of those two, I'd go with March.
But if I want to dig even further, I wasn't fully confident in what I was feeling until I got closer to the women who work on Autostraddle. I've consciously avoided labels my whole life, but being surrounded by these incredible women broke down any preconceived notions I had of what it would mean to label myself a lesbian and took me from saying "I think I'm gay" to "I'm gay". I believe that would be late April/early May. If my memory serves me right, I was talking to Riese and Alex one day and just burst out with an "I'm so gay". So that's my gay-iversary, whenever I said that.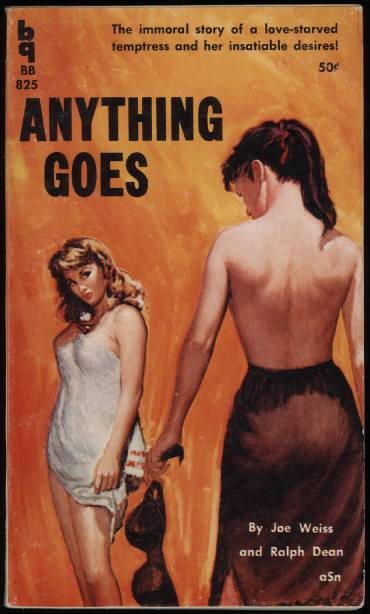 "I went to this summer program at the Berklee College of Music in Boston. There was this girl who sang just like Janis Joplin and I was sixteen and she was twenty-four, which to me was like she was forty. I remember she took me out on this walk and she goes, You know, don't you? You know, right? And I was like, "What are you talking about?" She was like, "You know that you're a lesbian, right?" and I was like, "I'm not a lesbian! I have a boyfriend!" And then we went and sat at the reflection pool at the Christian Science Monitor oddly enough … She grabbed me and kissed me. She was a larger girl and had really big boobs. And I remember feeling like the whole weight of my life just released into this woman."
-Melissa Ferrick


Intern Jess:
I was always fixated on female teachers and camp counselors growing up and actually created a scrapbook compiled from magazine clippings of Sandra Bullock back in the While You Were Sleeping days (1995). So gay. It was during my senior year of high school that I'd semi-fallen in love (unrequited, natch) and I'd find myself googling -or whatever the search engine du jour was in 1999- "am I gay?"
That summer after I graduated from high school I caught a Real World Boston marathon on MTV and discovered Genesis Moss, the first lesbian on tv with whom I ever identified. It was probably that summer that I was able to define the feelings I had. I did most of my coming out over the next two years (2000-2002) but as I get older I am realizing that labels can be very constricting and it's easier to breathe without all that.


#wheniknew


"We laughed, wept & slept together in a london fog. She stayed. Straight. I left… heart-broken for 2 years. That's #wheniknew."

– @BOBdrinks

I consider my gay-iversary to be the year that I decided there was nothing wrong or unnatural about same sex attraction. I was maybe 10 years old and living in a small hick town, having to deal with rumours that my mother had run off to be with a woman. Even though it wasn't true, I just couldn't understand why same sex attraction was considered to be so wrong by my tormentors.
This experience forced me to form some opinions about homosexuality early in life and I think as a result, I felt quite comfortable when I realised as a fifteen year old that I was attracted to women. And so that's why it's my gay-iversary. It didn't involve any first-hand same sex attraction, but it did help me to embrace it rather confidently years later.