It's nearly 11 PM in California and we've been awake forever, because we had to vote first thing in the morning so I could come home and freak out about it all day. I've eaten a lot of potstickers and Chuck Todd is definitely fading and Rachel Maddow remains a supreme being and WOW, what a day! WHAT A FUCKING DAY!
Tammy Baldwin: Tammy Baldwin (D-Wisconsin) will become the first openly gay woman in the U.S. Senate!
We've never ever won a popular vote on marriage equality until tonight. This is really fucking historic.
Marriage Equality Wins in Maine: Question 1 has succeeded! That means gay marriage is legal in Maine. See — we got gay marriage in Maine in 2009 but then before anybody could start getting married, they took it back. Now everybody has come to their senses, so suck it Maggie Gallagher!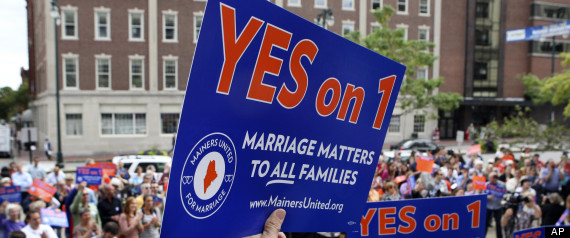 Marriage Equality Wins in Maryland: Guess where else you can get married? Maryland! That's why it's called Maryland, you know, because gay people can get married there!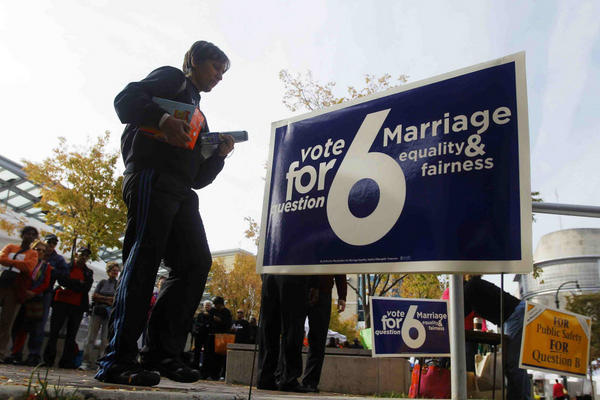 Marriage Equality Is Winning In Washington: Washington state, birthplace of Nirvana and coffee, so far is voting in favor of Referendum 74 to affirm the state's decision to legalize same-sex marriage! Votes are still being counted.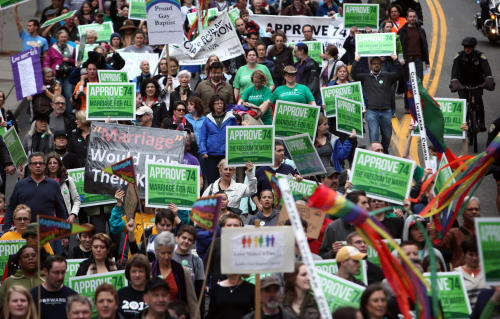 Discrimination Against Gay People Loses in Minnesota: Minnesotans were voting on whether or not to amend their state constitution to deny same-sex couples the right to marry today, and it's official — they're now the first state to reject a same-sex marriage ban!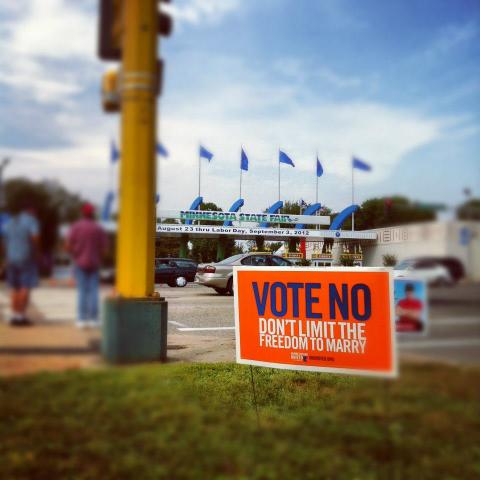 Weed: Medical marijuana was legalized in Massachusetts and in Colorado and Washington, small amounts of marijuana were legalized for adults for recreational use. So that'll be neat.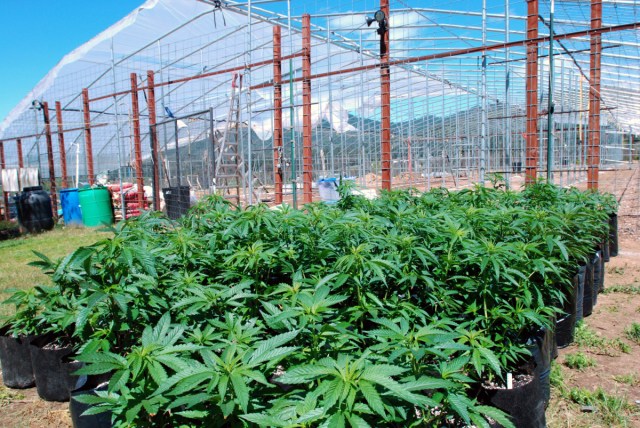 Also Notable:
Todd Akin, who believes in a magical thing called "legitimate rape," lost in Missouri. Incumbent Senator Claire McCaskill kept her seat.
Richard Mourdock, who believes pregnancy from rape is a gift from G-d, lost in Indiana to Joe Donnelly.
Openly pansexual Mary Gonzalez won the race for Texas State District 75.
Elizabeth Warren defeated Scott Brown to become the first woman to represent Massachusetts in the U.S. Senate!
In California, Mark Takano is the first openly gay person of color elected to congress!
Rachel Maddow: Just briefly, and I'm not being hyperbolic — Rachel Maddow's presence is so comforting on my television. This must be what it feels like for straight white men every time they watch everything, ever. Rachel Maddow is a safe space.
Oh right and…
Barack Obama Has Been Re-Elected!!!
The networks called it for Obama and we were really excited about it, but then Romney got upset because he hadn't written his speech yet, so he bought himself some time by saying he wanted to wait for Ohio to finish counting all their votes. Then at 12:55 EST he conceded and a little before 2 AM EST Barack Obama gave his speech in which he actually mentioned gay people! I sort of want to just lie down now, you know? Like, I'm just so relieved. My brain is reclining. I'm so relieved and thrilled.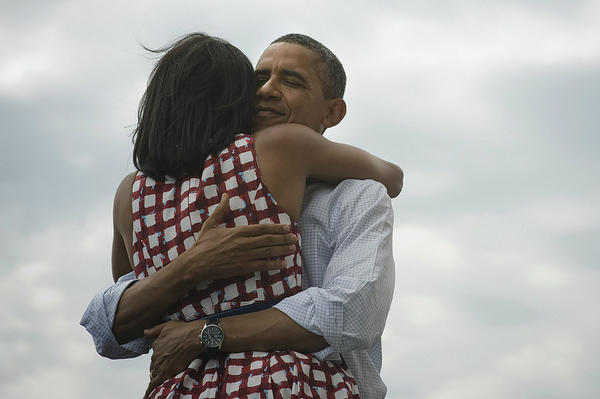 Also: every one of you who stood up for your rights against people who wanted to vote against them made a difference tonight. It feels like we — the feminist and queer "blogosphere" — have been just screaming all year. We've just been screaming because what else can you do but scream when you're forced to make a case for yourself on issues that shouldn't be up for debate anymore. Because sometimes there really is a wrong and a right. Tonight the left won, and that's all right. I think voter turnout numbers are gonna be massive this year, and a tip of the hat to all of y'all who turned out. Not everything went our way tonight, but for tonight, let's just celebrate. Celebrate that it's time for shit to start making sense.  GAME ON.