It's November 6. Did you change your clocks this weekend? Doesn't matter, it's time to vote! U-S-A! U-S-A!, etc.
Today, the United States of America will elect someone cocky enough to call themselves "the leader of the free world," and unfortunately for us all, we'll have to hear about it for +/- seven whole days before people realize it's NBD because the executive branch lacks extensive individual powers! Whatever. Did I mention America yet?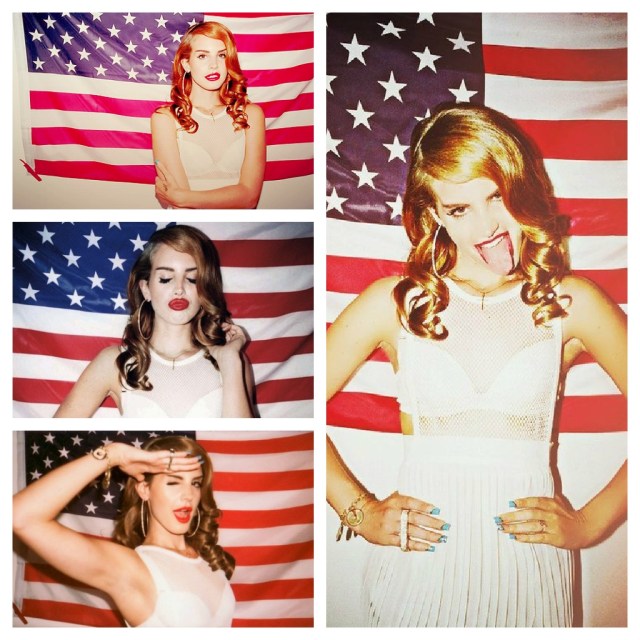 Nonetheless, today is an important day for all of us lady-loving, queer-identified, slightly-broker-than-everyone-we-know humans. Not only because our rights are up for grabs by the electorate, but because Ali is liveblogging. And to add to this Festival of Lies, I'd like to provide you with a rich soundtrack straight from my own heartland – the Internet – that goes well with a healthy serving of election obsession. This specific soundtrack is of course about voting and choosing and overcoming obstacles, our country's amber waves of grain, our country's stupid and fucked-up political atmosphere, different states we're all voting in today, and just plain old people from America partying a lot all at the same time – because that's my America, bitches.
Your National Anthem: A Voting Playlist for Election Day
GWB (Fuck You Very Much) – Lily Allen
American Life – Madonna
American Woman – The Guess Who
America – Simon & Garfunkel
American Girl – Tom Petty
American Girls – Counting Crows
Who Will Survive In America – Kanye West
American – Lana Del Rey
Made in America (feat. Frank Ocean) – Jay-Z & Kanye West
America Is Not The World – Morrissey
American Baby – Dave Matthews Band
National Anthem – Lana Del Rey
Power To The People – The Black Eyed Peas
Mr. November – The National
Gimme Some Truth – John Lennon
Give Peace A Chance – John Lennon
Born in the U.S.A. – Bruce Springsteen
Glory Days – Bruce Springsteen
I Won't Back Down – Johnny Cash
I'm Going to Jackson – Johnny Cash
Sweet Home Alabama – Lynard Skynard
Surfin' USA – The Beach Boys
Revolution 1 – The Beatles
For What It's Worth – Buffalo Springfield
Give Me Love (Give Me Peace On Earth) – George Harrison
We Built This City on Rock and Roll – Jefferson Starship
Star Spangled (Woodstock) – Jimi Hendrix
Dont Stop Me Now – Queen
You Can't Always Get What You Want – The Rolling Stones
Civil War – Guns N' Roses
Politics As Usual – Jay-Z
Not Ready To Make Nice – Dixie Chicks
Party In The U.S.A – Miley Cyrus
A Change Would Do You Good – Sheryl Crow
Jersey Girl [Live] – Bruce Springsteen
Sweet Virginia – The Rolling Stones
Pull Up The People – M.I.A.
Man On The Moon – R.E.M.
He War – Cat Power
Freedom Hangs Like Heaven – Iron & Wine
This Is Our Country – John Cougar Mellencamp
Born Free – M.I.A.
I Feel Free (Ft. Ron Browz, Red Cafe, Ricki Blaze) – Nicki Minaj
The Times They Are A-Changin' – Bob Dylan
Pink Houses – John Cougar Mellencamp
Are You That Somebody? – Aaliyah
Hand In My Pocket – Alanis Morisette
They Don't Care About Us – Michael Jackson
I Am Your Leader (Feat. Cam'ron & Rick Ross) – Nicki Minaj
War – Edwin Starr
Americano – Lady Gaga