Hey there, sexy. Every year, Autostraddle puts together a calendar of 12 super-sexy queer women because, as I'm sure you've read in this year's calendar girl posts: "We make this calendar for you because you all really need to cut it out with your crushes on straight girls, this shit is out of hand, the last thing you need is 12 months of whatever Maxim & FHM come up with. REAL LIVE LESBIANS!"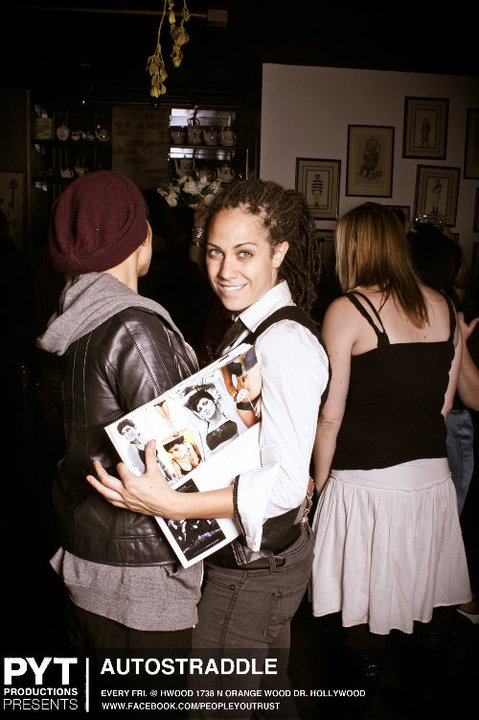 Well, now it's your turn. Now is the time to fulfill your lifelong dream of being an Autostraddle calendar girl. You could join the ranks of some pretty hot women, and you get to hang out with photographer Robin Roemer, who, in addition to being wildly talented, is also a total babe. You too can be internet famous and popular on tumblr! Your face/body could eventually be on the walls of lesbians around the world as something to look at longingly and sigh wistfully toward! Yes!
If you're an interested gay lady and will be in Los Angeles between December 7 and December 14, all you have to do is send the following to robin [at] autostraddle dot com:
+ A BRIEF description of yourself and why you're awesome

+ Your real age

+ Three pictures of yourself

+ You must be over 18!
And then we'll pick you, and everyone will say, "Oh, look at her, she's super hot and has really cute hair," and really, who doesn't want thousands of gay girls complimenting their hair?