It's hard to sell people on the idea that gay people deserve equal rights, apparently. So a group of ambitious politicians in Washington have launched a campaign to change the direction of the conversation around gay marriage from "rights" to "promoting the value of commitment." It's called "The Commitment Campaign." Cute!
Centrist group Third Way is at the helm of this campaign, which launches today and has the support of Democrat Maryland Governor Martin O'Malley, Rhode Island Gov. Lincoln Chafee (Independent, former Republican), Christine Todd Whitman (former Republican New Jersey governor) and former chairman of the Republican National Committee and out gay man Ken Mehlman.
Third Way and Grove Insight's polling revealed that many Americans think gays and lesbians want to marry for different reasons than straight couples. I assumed these reasons likely include things like spreading the gay agenda, indoctrinating children, having sex in public, and setting tulips on fire — but of course there are always more sinister things to want than pyromania.
58% of polled heterosexuals, when asked why "couples like you" might want to marry, said to "publicly acknowledge their love and commitment to each other." However, when asked why gay and lesbians wanna tie the knot, the respondents split between "love and commitment" and "rights and benefits."
The Log Cabin Republicans, who we sometimes like and sometimes really want to punch in the face, are fans of this campaign. California Log Cabin Republican Chairman Charles Moran says "this is a really radical way of changing the approach in communicating why gay marriage equality is important."
Governor O'Malley told the USA Today that they're just searching for some common ground – "the way to have the conversation with those who would be inclined not to support marriage equality is to search for those common values that we share."
Those poll numbers are awfully telling though, aren't they? Hello straight privilege! To couples who've never had to consider for one single second what life would be like if who they loved determined their access to the same rights held by other citizens, it seems our money-grubbing and rights-hoarding is very distasteful.
This week the Senate Judiciary Committee will be preparing to consider repealing the Defense of Marriage Act. States including Maryland, Minnesota and North Carolina are possibly gonna have gay marriage related ballot initiatives on their 2012 election plate. As Carmen mentioned yesterday, there's a lot of prep going on for the Repealing DOMA Party, such as the brief filed in federal court by 70 businesses and organizations in support of a DOMA repeal. These 70 groups include Microsoft, Google, Nike and Starbucks. Basically what I'm telling you is that it's a very important TIME.
Well, let's get real — we've tried for a really long time to do this on our terms, and we succeeded with some people and failed with others, so now we need a new strategy to get those others. Many in the queer community will see this as another attempt to stick gay people into heteronormative boxes or to encourage conformity to a hegemonic ideal. Personally I am a big fan of commitment, because then instead of going to bars, you can watch Netflix in bed. With beer if you want to.
But this campaign isn't actually about us. It's about THEM. The target market for this campaign are people who don't believe in equality for equality's sake — people who genuinely balk at the idea of gay people being equal to straight people or gay marriage being equal to straight marriage. So you gotta speak their language, and that language is the language of commitment and strong families, etc. — the same language these people use when discussing straight marriage. It's probably a mostly accurate sentiment ("a desire to make a commitment to someone I love" being the primary motivator for wanting legal same-sex marriage) but considering they've made us feel like our relationships are super-gross for so long, we haven't exactly wanted to advertise our partnerships to those people. Like, we didn't think they wanted to see lesbians holding hands, but yeah you wanna talk about love and commitment? GAME ON.
Oh! Ahem! I'd like to take this message-shifting-campaign-conversation opportunity to shift everyone's message-related focus away from this Kim Kardashian character. Who the fuck cares. We think we're soooo fucking clever to make our point about "But Kim got to do it and she RUINED it, why can't IIIII do it Mom? Why can't I do it tooooooo!" via her 72-day marriage but hello, as if that point hasn't already been made 8,000 times before, most notably re: Britney Spears and that dude from her high school and "Who Wants to Marry a Millionaire." Everyone on our side has already heard that argument, everyone who hasn't heard it probably never will. We cannot change that. Also I have this theory that nobody actually watches the Kardashian TV Show and this whole thing is just made up to sell magazines at grocery store check-out lines.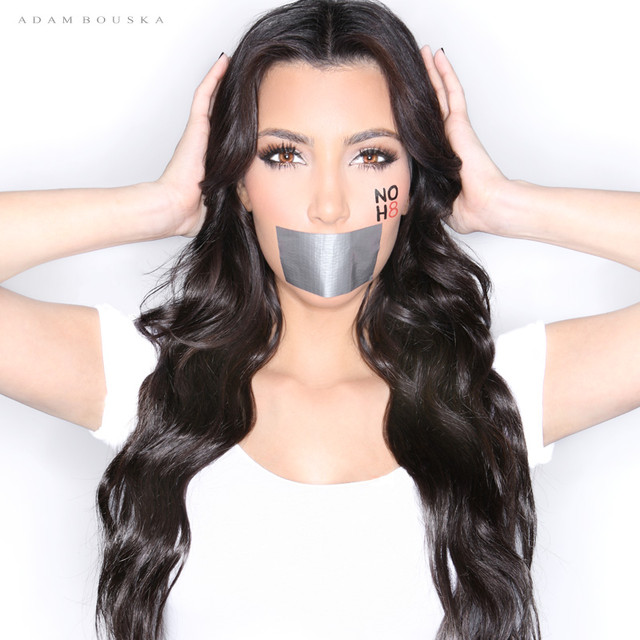 Anyhow, ideally lovers of equality AND lovers of family will come out to vote and vote for us for some reason.