Hey Autostraddle, Button here! As some of you might know, I've been spending a lot of time in Sweden, more specifically Stockholm. I've also been over to Oslo a few times and traveled through Denmark. If it's one thing you learn when you travel, it's how fast things can change around you, especially in Europe! Going from one setting that looks a certain way, a language that sounds a certain way, people that act and look a certain way, to something completely foreign in a matter of seconds. However, I've been perceiving most of Scandinavia and Northern Europe as somewhat similar. Then Helsinki happened.
Helsinki is like a real life fairytale. From an international tourism aspect, it's an underrated destination:a city in a country that has seen its fair share of turmoil. With its perfect geographical position by the Baltic Sea, the city has historically been a real treasure for armies and rulers seeking a hub for trade, military and business. As a consequence the city has faced some rough times, but what didn't kill Helsinki, has made it stronger. Despite its tricky past, Helsinki is a city of glory. The architecture is renowned for its trademark minimalism. The streets are cleaner than my floors at times (as much as I hate to admit it). Public transportation is punctual, reliable and affordable.
The people are reserved at first, but don't get that confused with being arrogant or rude. They just need a minute to open up and when they do, they are amazing! When it comes to LGBT culture, Finnish people and the culture in Helsinki is nothing like our neighbors in Russia. Lisa and I were kissing and holding hands on the streets like normal and not once were we looked at or even felt uncomfortable. All in all, a great queer-friendly destination!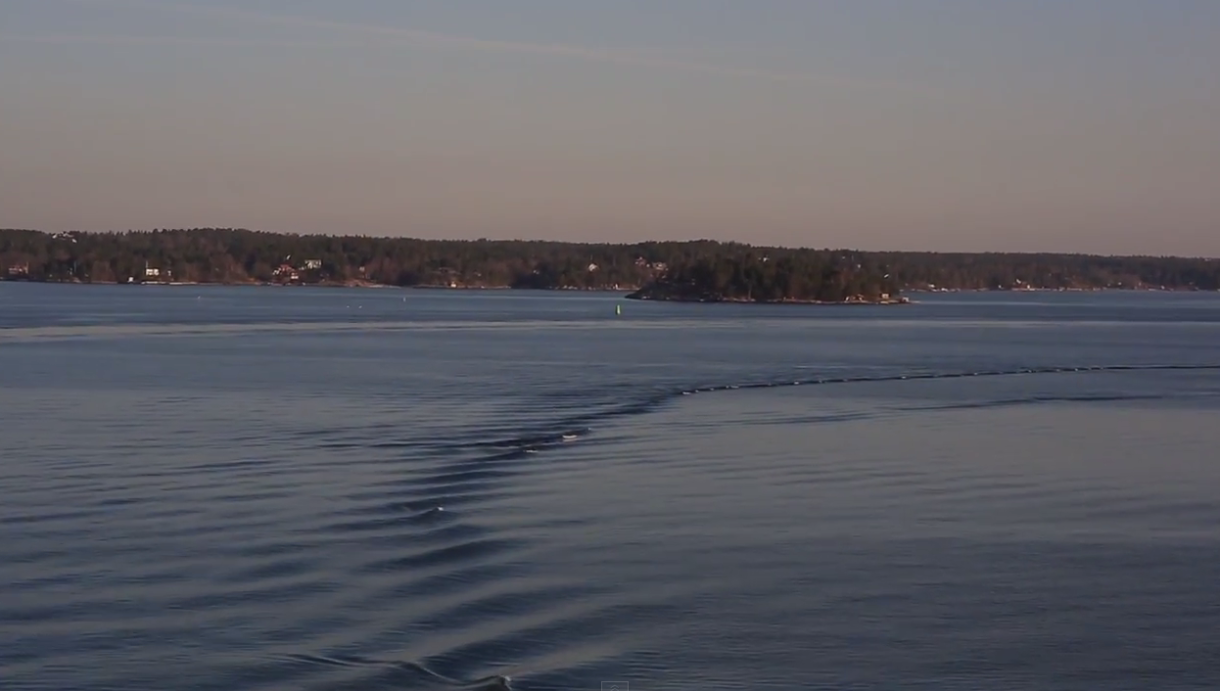 Since we're very committed to highlighting all types of travel options, we decided to take a cruise to Helsinki. It was smooth and fun, with gorgeous views of the Swedish archipelago, good food, and very inexpensive. If you find yourself in Stockholm and have a few days to explore, hop on a Viking Line cruise. They depart from the city port daily right into Helsinki. You can sleep (or sample Finnish liquor and find yourself dancing until 4 am), wake up, eat breakfast and then board off onto Finnish grounds. Viking Line offers a lot of different cabins so you'll easily find the one that fits your budget. There are of course saunas and spas on the ships. Duh. Saunas. Finland.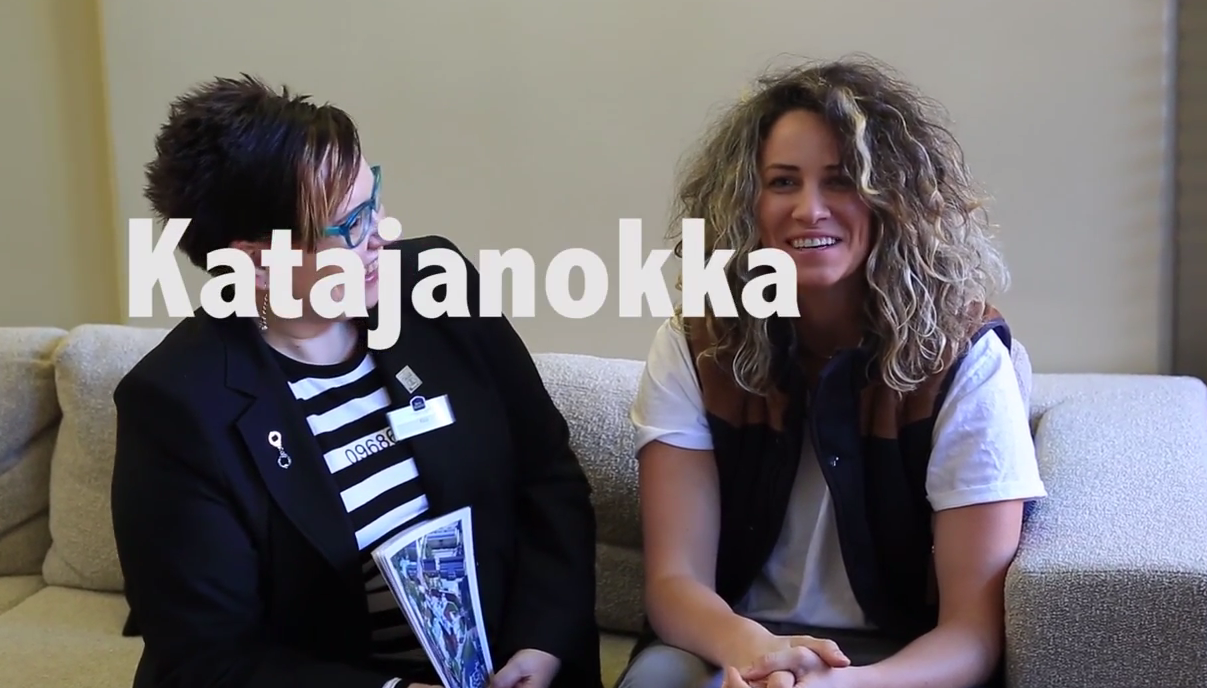 Instead of catching the ship back to Sweden at night we stayed over so that we could explore and enjoy the city. We had done some research on gay friendly hotels in Helsinki and found something crazy, but beautiful: a former prison named Hotel Katajanokka! For 170 years this building was an active prison, with the last prisoners being moved as late as in 2002. Now, however, it's a fascinating place to stay and explore, with some cells preserved to look just as they were. Our Hotel Manager, Rita, let me interview her about everything from prison ghost stories to modern Finnish carpet washing, so if you decide to go, make sure to send Rita my best regards! The hotel staff is friendly and there were definitely multiple gay couples there on vacation. And don't for a second think this is an old shabby hotel due to its history — this hotel is clean, beautiful, and decorated in the distinctive Finnish modern style.
There are many gay clubs in Helsinki. We went to DTM link, the biggest club which stays open until 4 in the morning! The mix of people was refreshing, with many queers: we saw trans, gay, and straight couples all dancing their butts off. We highly recommend making local friends! The following day, Rita (our new favorite guide ever!) took us through some beautiful seaside strolls by the Baltic and shared all her genuine local knowledge.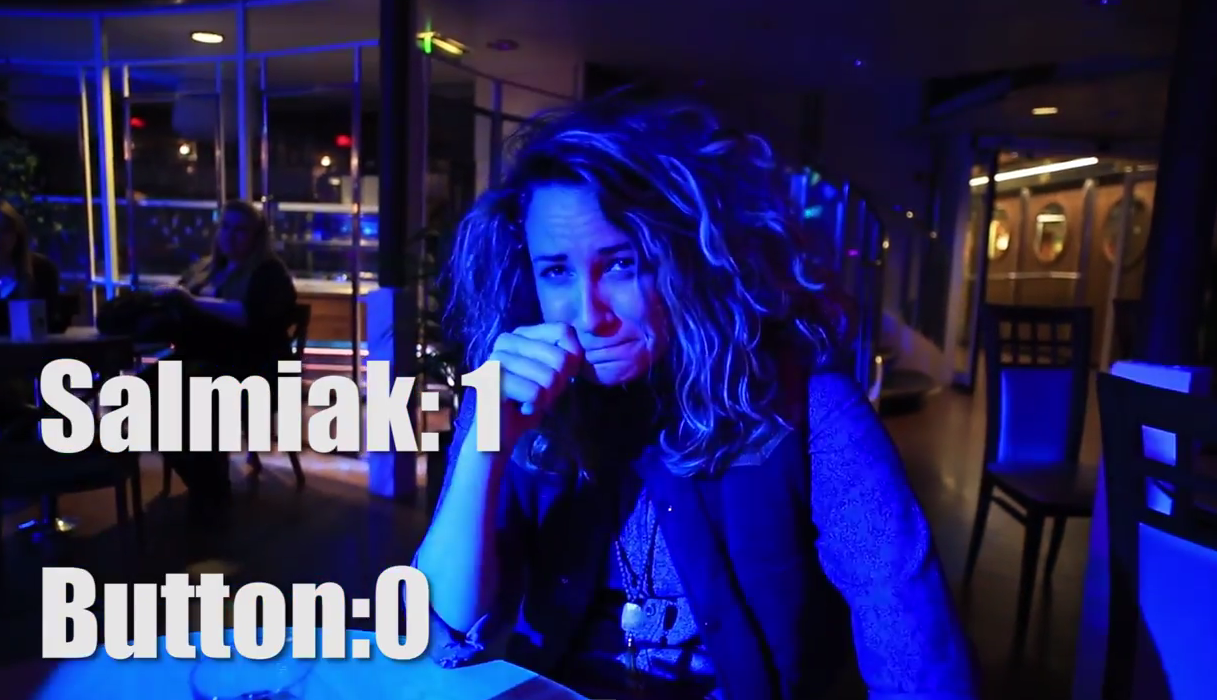 Callio is the trendy, hip area where you can find indie and queer shops, restaurants, and cafes. We stumbled onto one that stood out a little extra: Bear Park Cafe. The cafe is tiny, with a color explosion within its interiors and many tchotchkes, myriad postcards and obscure-looking plastic characters. The owner, Mikko, also organizes a "Bear Drag Run"— beautiful gay bears running in heels, and the pictures he showed us are as wonderful as you could expect. He also organizes queer plays at theaters throughout the city.
We left Helsinki in awe. Today it's a blooming destination with a great cultural heritage and intriguing history mixed with fun, modern, and open-minded people. It felt like a a real-life fairytale. I would recommend you move Helsinki to the top of your list of places to be.
You can check out our adventures in our full episode, right here: