The first time a friend messaged me about the trailer for Hoochie Daddies, a reality show streaming on Tubi where eight studs live together in a house to compete for the title of Top Hoochie Daddy, I thought she was joking. I didn't even click the link… because, no way. There was no way that such a thing could be real. Then a second friend sent me the trailer and there was no turning back: once again it was gonna be a Hoochie Daddy Summer.
First, a definition. Hoochie Daddies get their name from the article of clothing best known as "hoochie daddy shortswp_posts— broadly understood as the tight, often brightly colored, shorts most often worn by certain Black masculine-of-center folks and cis gay men. These types of shorts have a long history in Black communities, but the specific term "hoochie daddy shortswp_postsstarted gaining groundswell a few years ago on social media, namely Twitter and TikTok. Taking from that, Hoochie Daddies are Black mascs, studs, and their friends who are here for a good time and a hot, hot summer. Now me? A lifelong devotee of studs and their dimples? You can imagine what a hoochie daddy does to me, and the answer maaaaybe ends in "melt into a puddle.wp_postsMoving on.
Created/produced/and hosted by Crystal Hutchinson a.k.a. Wootie, the Tubi reality competition show Hoochie Daddies has an easy concept (eight studs from across the South live together in a Jacksonville, Florida house, competing for the title of Top Daddy) and even easier rules. Every episode there's a "challengewp_posts— ranging from "design a t-shirt that says Hoochie Daddy in puffy paintwp_poststo "who can collect the most numbers from girls on a beach the old fashioned way, using paper and penwp_posts— and each challenge is worth a set number of points. The points are calculated on the "Hoochie Daddy Scoreboardwp_postsin the living room of the house. The person with the most points at the end of the entire season, wins!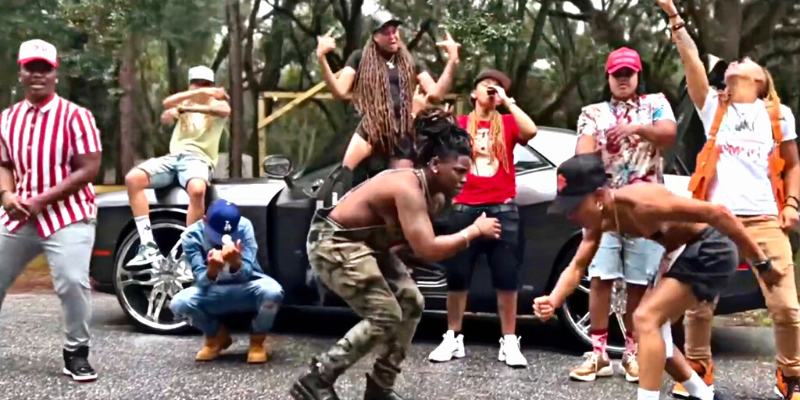 What's the prize? A trip for two to Jamaica, a "Hoochie Daddywp_postschain to wear around your neck, and bragging rights of course.
Is this a fancy house Bachelorette-style/ Real World-style mansion we are living in? No, no it is not. Imagine this reality show more in the style of the aughts Vh1 cult classic I Love New York. One of the contestants described the house as "at least it's not the Blair Witch Projectwp_postsand another contestant is asked to sleep in a closet, someone else is given a blow up mattress. That said, what Hoochie Daddies lacks in budget, I gotta say, not to be overtly corny, but it makes up for it in heart. Awww.
The Hoochie Daddies know how to drum up fights and drama for the camera, but also there's a genuine, unflappable eagerness and sincerity about making a reality show that's just for us, despite any limitations (and whew chile, there are limitations. Get ready for late '90s power point graphics). When you least expect it there's some serious undercurrents — one fight boils down to a contestant's uncomfortability with being called a dyke. The show is pro-sex work; several of the contestants are dancers who get to show off their skills during a group outing to a club. And ultimately… ok listen. I could do some deep dive analysis about what Hoochie Daddies is saying about gender roles and expectations in Black queer communities, and there's plenty here ripe for analyzing, but in this case — I really don't want to!
The point of some things in life is not if they are "goodwp_postsor "deep." I binged all ten episodes of Hoochie Daddies in a day, and I wouldn't even know how to begin to describe what has transpired.  What I can promise is that when it was over I felt full, but also as if I had slightly lost touch with all reality, and was maybe a little numb or dizzy — the way you are after you ride one too many rollercoasters as a kid at the state fair. But is that sensation not summer? Are you not entertained?
So, who are the contestants that will guide you through this circus? I am glad that you asked!
DykeGod
a.k.a. "Baltimore Bastard DaRealestDykewp_postsa.k.a. "DYKE onPolewp_postsa.k.a. "Big Dyke.wp_postsDykeGod is an entrepreneur with her own line of merch, an erotic dancer, and always — always a fan of a chain with their name on it and some nipple pasties.
Fantise
Yet another erotic entertainer who hails from Baltimore! Fantise now lives in Virginia, does burlesque, works as a model, actor, graphic designer and is a party host. They're here, and I quote, "to show all those other Hoochie Daddies that not all good guys finish last."
King
Beyoncé voice: "From Houston, Texas BAABY!wp_posts(though King currently resides in Dallas). King hates liars and stank shoes. Which, you know what? That's extremely fair. Go off, King.
Myia B Music

Hailing from Dooly County, Georgia (currently living in Atlanta), Myia B Music is a soul and gospel singer, who has felt isolated from the church because of her sexuality. She's also a nurse. Myia wants to "play it low-key and observewp_posts— so obviously a hot, quiet nerd who cares for others and loves gospel was my immediate favorite.
Taz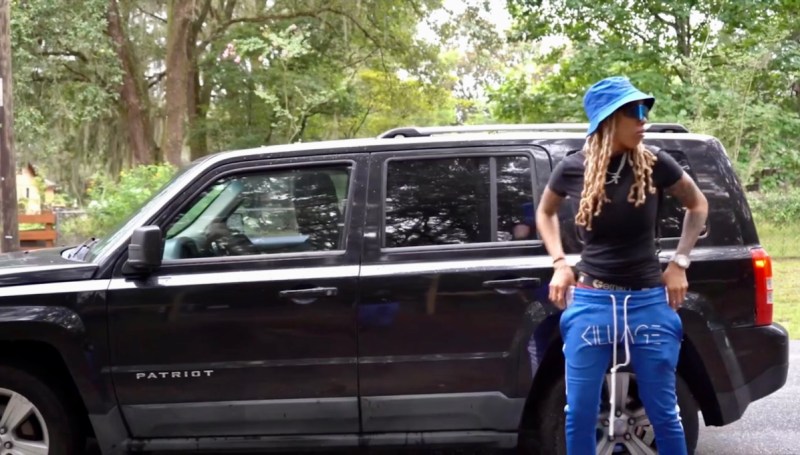 From Washington, D.C., Taz is the self-proclaimed "youngest in chargewp_postsand she believes that she's got what it takes to win — as long as the producers keep those massive Florida bugs away.
Moyo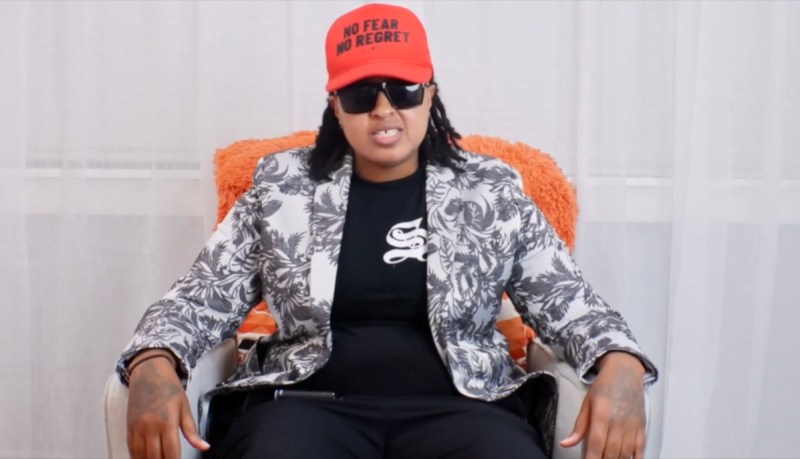 a.k.a. "Moyo the General.wp_postsBorn and raised in Louisiana, but currently living in Dallas, Moyo is one of the oldest contestants in the house (at age 37) — though to let Moyo tell it, "I know I look good.wp_postsShe is not wrong. Moyo owns a small indie clothing business and is a party promoter. Once again, I think Moyo says it best here, "I'm just a creative being, doing fly shit.wp_postsAmen.
Jay Kash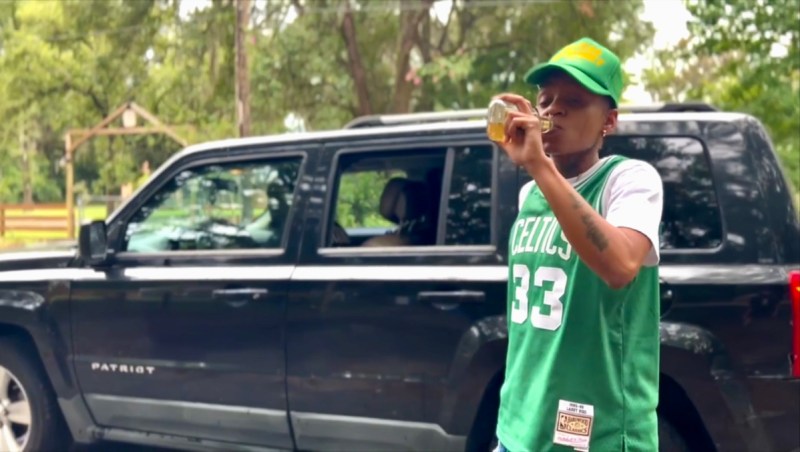 Like Moyo, Jay Kash is from Louisiana and now living in Dallas. Jay Kash owns a cleaning company, and hates messes, but one of the most important things to know about Jay Kash is that she showed up to the house with a bottle of brown liquor already in hand — so you know what the vibe is.
StudKvngg
Coming from Chattanooga, Tennessee, StudKvngg is an entertainer and a barber. She's here "to show y'all who the top motherfucking dog is, and to bring home that gold chain.wp_postsAnd we love goals!!
---
Did I mention that the theme song goes: "Hoochie Daddies, all the way live! Hoochie Daddies, come outside!wp_postsDon't tell me that you don't want this. The entire first season of Hoochie Daddies is now available on Tubi.