After five years in Northern California, I am embracing this midwest winter with great enthusiasm, eager to have an excuse besides "my personality" and "my various psychological problems" to not leave my house for three consecutive months.
Furthermore: I am so ready to get cozy, and it turns out I'm living with a real cozy enthusiast. Her name is Abby, and not a day goes by without the word "cozy" being spoken in our home.
When I mentioned in passing that I might be constructing a top ten about cozy necessities, within mere minutes my helpful and loving gal pal Abby had texted me an outline for "top 10 cozy things" (we were sitting in the same room). Working from that outline, I will present to you everything you need for a cozy lifestyle.
---
Merely three months ago, Abby and I were perusing the aisles of our favorite boutique, Goodwill, when she extracted two items from a rack and asked for my opinion on whether she should buy one of these items or both of them. I was surprised because both of the garments she had selected were truly godawful: large, bulky, tragically patterned fleece jackets I wouldn't expect anybody to willfully wear before their 87th birthday or after 1987. Perhaps these patterns would've worked on a wool sweater, but on a fleece zip-up it seemed like a no-go. I gave her my opinion — "neither" — but, undeterred, she selected her personal favorite and brought it home.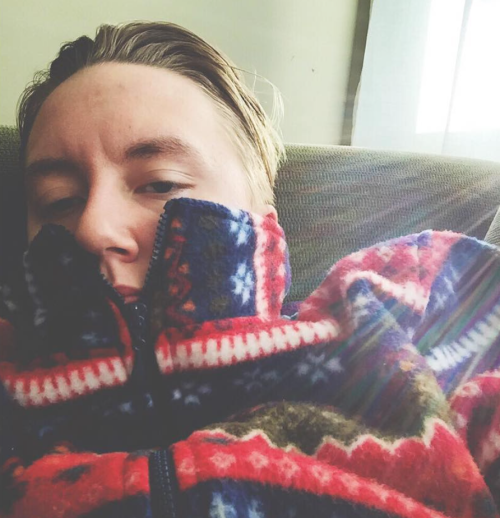 Since that fateful November afternoon, Abby has not gone a day without wearing what she refers to as "her cozy." Every evening within an hour or two of coming home from work, she exclaims in a sing-songy voice, "time to put on my cozyyy!!!" and retreats to the bedroom, discarding her hipster apparel and emerging minutes later with a smile and a shimmy and that grand ol' cozy. It's a few sizes too big and therefore rests upon her body much like a poncho. The other day she was feeling grumpy, realized she'd not yet changed into her cozy, then changed into her cozy, and felt immediately better. It's definitely the sexiest thing I've seen a butch woman wear since the '90s when my Mom had a friend who only wore "Big Dog" t-shirts.
She spends so much time in her cozy (she even sleeps in it sometimes) that when I summon her image in my mind's eye, I cannot help but also summon the green, blue, red and yellow pattern of that Alfred Dunner cozy. That's right. Alfred Dunner. Remember the name. He makes enchanted cozies.
---
2. Sweatpants
It's not a secret that I don't need a reason to wear sweatpants all season, but sweatpants season is upon us and the reason is "it's time to get cozy." Abby's notes: "sweet sweet sweatpants."
---
3. Cozy Slippers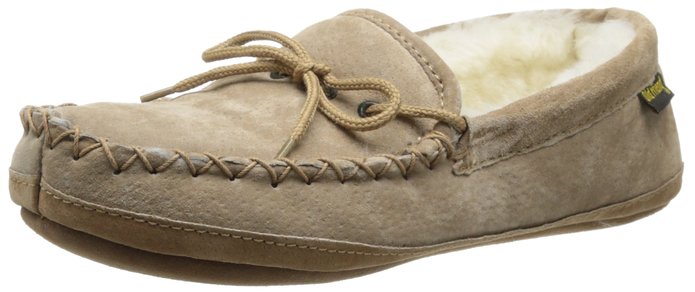 Abby's notes for this section read, "Slips to slip your frozen toes into and remember that frostbite doesn't often happen inside one's house. Slips to keep you safe from frostbite."
---
4. Electric Blankets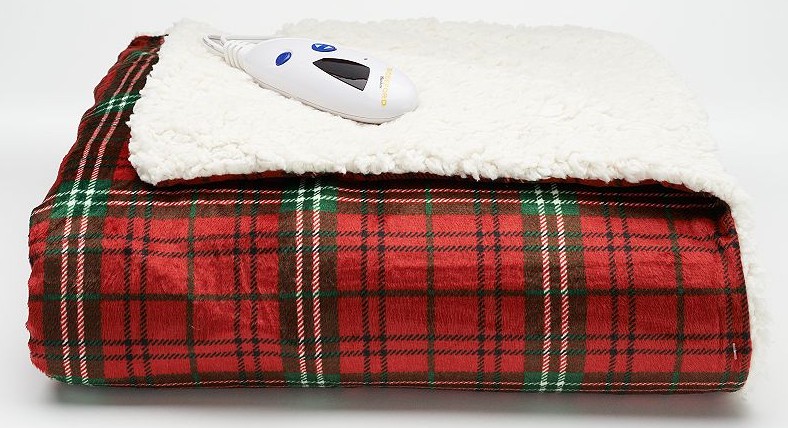 Personally, I imagined electric blankets existed solely to light human bodies on fire but it turns out that lots of people still use electric blankets without worrying that they will turn into a heap of blood and ash. I got a plaid faux "micro-mink / sherpa" electric blanket for Christmas from Abby's mom, which was very exciting because the blanket is so soft and wonderful that I immediately wrapped myself in it like a burrito and never wanted to part from it. However, I did part from it because Abby is not afraid to plug in an electric blanket and therefore sleeps underneath it every night with the window wide open, which is cool for her, I think.
---
According to my bank account, Memory Foam Mattresses will not become a part of my life any time soon. But when you can't afford the real thing and there's a sale at Big Lots, you can always spring for the travel-sized edition, am I right? Ladies? On this topic, Abby writes, "ohmylordyes."
---
6. Another Really Soft Blanket
Ideally a down blanket ("a giant down ass blanket for your down ass self") or a blanket that when you touch it, you feel like a queen. Like most items on this list, if you're in the US, it's best to seek these out at your local TJ Maxx or HomeGoods.
---
7. Warm Socks
This one wasn't on Abby's outline but are my current winter obsession. Putting on intensely thermal high-tech socks or especially soft winter socks when you get dressed in the morning is the best way to kick off the day with a little bit of cozy. You'd really have to intend to spend a few weeks in the frozen tundra or compete in the Winter Olympics to justify spending $25 on three pairs of socks… OR WOULD YOU?
---
8. A Netflix Subscription
"There needs to be an endgame in mind for all this coziness. Ladies, let 2016 be the year we #netflixandcozy."
– Abby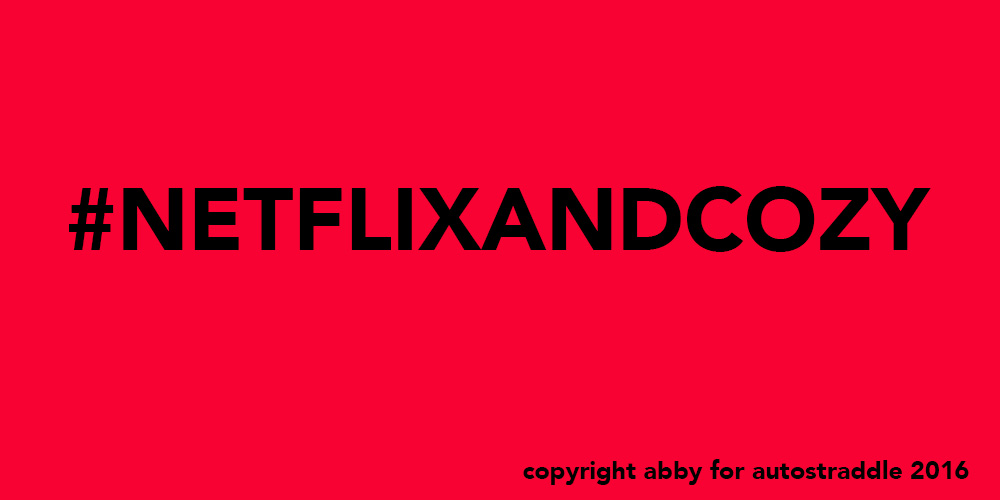 ---
9. "A Cozy Chair or Section Of The Couch"
"For when you absolutely if need be need to get out of the bed — but don't forget the electric blanket!"
– Abby
---
10. Hoodies
As I remind you most winters, there is nothing quite as cozy as the hoodies in the Autostraddle Merch store. Even the sweatshirts that aren't hoodies are cozy, they are softer than any other sweatshirts I have ever owned and I have owned a lot of sweatshirts. Plus the gal pal hoodies have THUMB-HOLES.
---
11. A Gal Pal and/or a Dog
Regarding gal pals, Abby writes, "For when the electric blanket just doesn't cut the lady-lovin lyric She Keeps Me Warm." Regarding dogs, she has indicated, "A dog… no need to say more. Not a cat. A dog." 
If your landlord won't let you have a pet and you don't have a girlfriend or a close female friend who enjoys platonic cuddling, you can still be cozy, because the only thing on this list that truly matters is Item #1. If you have that, you're all set.