I don't know if you've heard the Jewel song, but rumor has it that "hearts are broken every day." You know what else is broken every day? iphones. You know what breaks from time to time but is really getting its shit together and will stop breaking eventually? This website!
+
Top Ten Things That Break More Than This Website
+
10. Mirrors
At this point, who doesn't have 21 years of bad luck? Amirite?
+
9. Headphones
If you're interested in "being smart about life," we've got a great headphones shopping guide. Or you can continue to spend no more than $20 on headphones and have to replace them every six weeks, like I do. Sidenote; I've ventured into $25 territory and the results weren't convincing.
+
8. Phones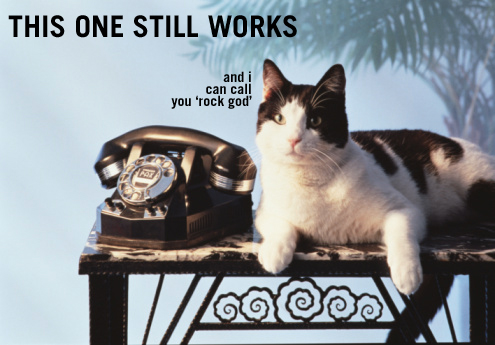 One time my friend Carly dropped her phone in the toilet and it wouldn't stop vibrating, basically it transformed from being a functional phone into a functional mini-vibrator. Presently, my phone is adorned in scotch tape and also, ten million lost souls are googling "i broke my iphone" as we speak. No really, what genius decided to entrust all of these assholes with $600 pieces of super-fragile technology? I'm suspicious about companies creating products that need cases, but selling them without cases. Think about it.
+
7. Wine Glasses
I feel like in my twenties everybody was just breaking hearts and wine glasses left and right. North and south, also.
+
6. Umbrellas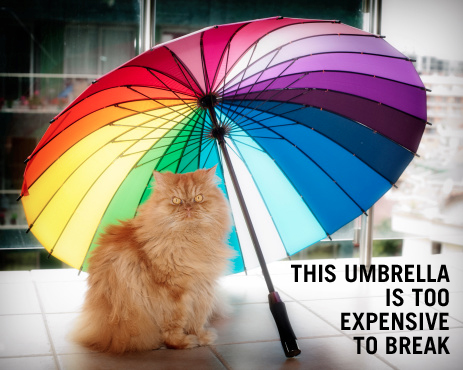 Umbrellas solely exist in the spirit-realm, like umbrellas aren't really actual things, they're just transient ideas. It rains, I hastily purchase an unfortunate umbrella, and within days or weeks it's broken or lost. The thing is that even if it's lost and somebody else found it, they probably broke it. All umbrellas end up broken, except the nice ones.
+
5. Fast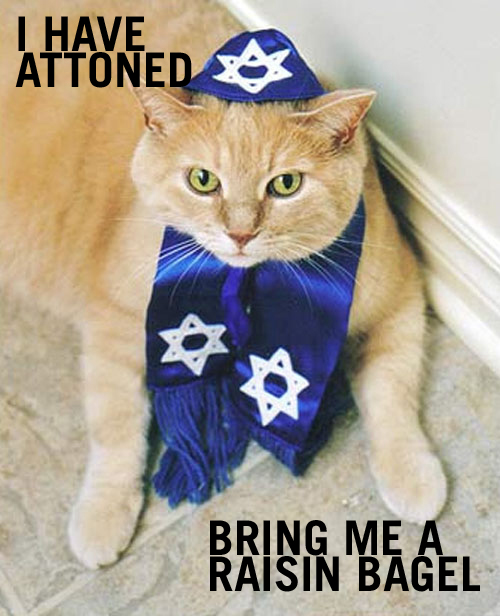 Goyem of the internet, if you've yet to shovel a steaming forkful of my mother's noodle kugel into your gullet, you've not yet lived, nor have you traveled back in time to have break/fast with my family and other families in Ann Arbor circa the late 1980s. However, I admit I cheated in those days. My brother and I had these rapacious metabolisms which required near-constant feedings, so my Mom was fearful of what fasting might do to us, so we just ate like — very little. When I got older, I fasted, because when I got older I was like, a warrior.
+
4. Hearts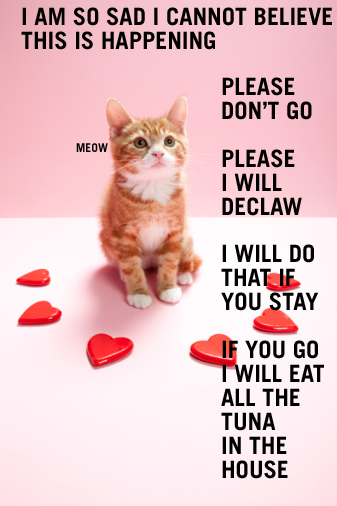 Oh, honey. Here.
3. Printers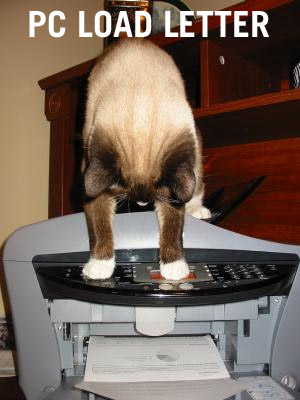 For about two years, my printer only worked if everybody in the room remained motionless for the duration of the printing process. I'm totally serious.
+
2. This Faucet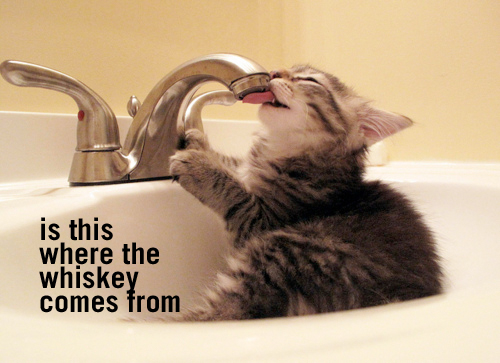 Seriously, what the fuck is up with this faucet? Can a girl get a drink.
+
1. Sunglasses