I'm a bit of a podcast fiend. I learned about the wonder that is Radiolab from overhearing a bunch of people at a party giddily discussing a recent episode of the show involving mind controlled bugs and I was completely intrigued.  And I'm pretty positive you will be too.
From their website:
Radiolab believes your ears are a portal to another world. Where sound illuminates ideas, and the boundaries blur between science, philosophy, and human experience. Big questions are investigated, tinkered with, and encouraged to grow. Bring your curiosity, and we'll feed it with possibility.
First, meet your hosts Jad Abumrad and Robert Krulwhich.
I also want to give a shout out to producer Lulu Miller, who seems like someone I want to befriend but is mysteriously difficult to Google.  This bio describes her as follows: "Miller studied history at Swarthmore College, and first fell for radio while working as a woodworker in Sunset Park. She lives in Brooklyn where, when her bike's not getting stolen, she's riding it." I know, right?
The podcasts are available for download and they will likely consume all your ear and brain space once you give the show a listen. Subscribe to the Radiolab podcast here. Some of the episodes are hour length, and some are shorts.
Begin your new found addiction with my fave top ten episodes!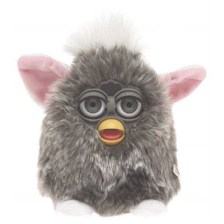 Get your geek on with some robots! This show explores relations between humans and machines. Remember Furbees? I always thought they were kind of creepy and they make an appearance on this show being, well, kind of creepy.
Radiolab Synopsis:
"We begin with a love story–from a man who unwittingly fell in love with a chatbot on an online dating site. Then, we encounter a robot therapist whose inventor became so unnerved by its success that he pulled the plug. And we talk to the man who coded Cleverbot, a software program that learns from every new line of conversation it receives…and that's chatting with more than 3 million humans each month. Then, five intrepid kids help us test a hypothesis about a toy designed to push our buttons, and play on our human empathy. And we meet a robot built to be so sentient that its creators hope it will one day have a consciousness, and a life, all its own."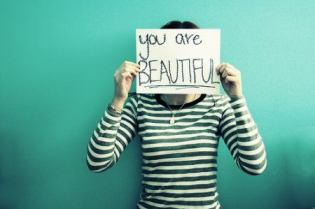 Jad and Rob decide to dig around and see if they can figure out what compels some people to care and take self-sacrificing actions for others like jumping in front of a moving train or taking on an angry bull.
Radiolab Synopsis:
"The standard view of evolution is that living things are shaped by cold-hearted competition. And there is no doubt that today's plants and animals carry the genetic legacy of ancestors who fought fiercely to survive and reproduce. But in this hour, we wonder whether there might also be a logic behind sharing, niceness, kindness … or even, self-sacrifice. Is altruism an aberration, or just an elaborate guise for sneaky self-interest? Do we really live in a selfish, dog-eat-dog world? Or has evolution carved out a hidden code that rewards genuine cooperation?"
8. The Bus Stop (Short)
This story is by Lulu Miller and highlights a simple solution (a lie!) to a disturbing and troubling common problem for Alzheimer patients.
Radiolab Synopsis:
"When an Alzheimer's or Dementia patient wanders, they can end up too far from home, frightened, or hurt. So what are you supposed to do if your loved one–a parent, a grandparent–begins to wander in this way? Often times the only solution is to lock them up. Which just feels cruel. But what else are you supposed to do if you want to keep them safe? Well, the Benrath Senior Center came up with a new idea. An idea so simple you almost think it couldn't work. Producer Lulu Miller talks to Richard Neureither and Regine Hauch about what they've done in Düsseldorf."
7. A Flock of Two (Short)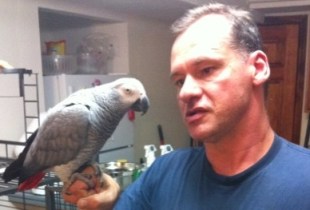 Jim Eggers and his parrot Sadie (WNYC)
African parrots are wicked smart. Learn more about that and check out how Sadie reminds Jim to keep calm and carry on.
Radiolab Synopsis:
"Animals rescue people all the time, but not like this. Jim Eggers is a 44-year-old man who suffers from a problem that not only puts his life at risk–it jeopardizes the safety of everybody around him. But with the help of Sadie, his pet African Grey Parrot, Jim found an unlikely (and seemingly successful) way to manage his anger. African Grey Parrot expert Irene Pepperberg helps us understand how this could work, and shares some insights from her work with a parrot named Alex."
6. Cities
Living in New York City and now Brooklyn has changed my life. So tell us science, what makes cities so special anyway?
Radiolab synopsis:
"There's no scientific metric for measuring a city's personality. But step out on the sidewalk, and you can see and feel it. Two physicists explain one tidy mathematical formula that they believe holds the key to what drives a city. Yet math can't explain most of the human-scale details that make urban life unique. So we head out in search of what the numbers miss, and meet a reluctant city dweller, a man who's walked 700 feet below Manhattan, and a once-thriving community that's slipping away."
5. The Loneliness of the Goalkeeper (Short)
This one is for you, Hope Solo. What's it like to be inside your head? This episode of Radiolab considers what it might be like to be the goalkeeper and what types of people are drawn to this loneliest of roles on a soccer team.
4.  Sleeping
Why do we sleep, anyway? And also: hear a man who ho, ho, hos like Santa when he has night terrors. Dolphins make an appearance.
Radiolab Synopsis:
"Every creature on the planet sleeps–from giant humpback whales to teeny fruit flies. What does it do for us, and what happens when we go without? We take a peek at iguanas sleeping with one eye open, get in bed with a pair of sleep-deprived new parents, and eavesdrop on the uneasy dreams of rats."
3. Parasites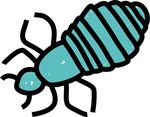 So yeah, kinda gross. But really, really interesting! And apparently great conversation at a party.
Radiolab Synopsis:
"Could parasites be the shadowy hands that pull the strings of life? We explore nature's moochers, with tales of lethargic farmers, zombie cockroaches, and even mind-controlled humans (kinda, maybe). And we examine claims that some parasites may actually be good for you."
2. Animal Minds
Lots of good stories in this episode, but the story about a human and whale interaction may leave you speechless. It made me cry. There, I said it.
Radiolab synopsis:
"When we gaze into the eyes of a wild animal, or even a beloved pet, can we ever really know what they might be thinking? Is it naive to assume they're experiencing something close to human emotions? Or is it ridiculous to assume that they AREN'T feeling something like that? We get the story of a rescued whale that may have found a way to say thanks, ask whether dogs feel guilt, and wonder if a successful predator may have fallen in love with a photographer."
1. Falling
This episode is seriously my favorite. In just one episode they manage to discuss falling in love, the science of cats surviving after jumping out of windows and also have both Brian Greene and Neil deGrasse Tyson as guests on the show. Listen, tell your friends. You're welcome!
Radiolab Synopsis:
"There are so many ways to fall—in love, asleep, even flat on your face. This hour, Radiolab dives into stories of great falls. We jump into a black hole, take a trip over Niagara Falls, upend some myths about falling cats, and plunge into our favorite songs about falling."
What are your favorites?