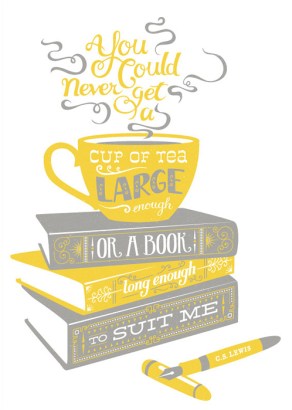 HELLO and welcome to the 33rd installment of Things I Read That I Love, wherein I share with you some of the longer-form journalism/essays I've read recently so that you can read them too and we can all know more about Red Sex and the money-empathy gap! This "column" is less feminist/queer focused than the rest of the site because when something is feminist/queer focused, I put it on the rest of the site. Here is where the other things are.
The title of this feature is inspired by the title of Emily Gould's tumblr, Things I Ate That I Love.
Red Sex, Blue Sex (November 2008), by Margret Talbot for The New Yorker – A look at how sex education and sexual behavior varies between Red States and Blue States and the high rates of teen pregnancy in Evangelical communities. Very interesting!
The 40-Year-Old Reversion (July 2012), by Amy Sohn for The Awl – (Amy Sohn used to write a dating column for New York Magazine I enjoyed in its own way, reading this column I thought "oh lord, I already know what the comments will say and I've yet to read the comments") (I decided not to read the comments) – "Why do moms in my generation regress, whether by drugging, cheating, or going out too late and too often? Because everything our children thrive on—stability, routine, lack of flux, love, well-paired parents—feels like death to those entrusted with their care."
The Money-Empathy Gap (July 2012), by Lisa Miller for New York Magazine: I feel like if you're wealthy, you can pay somebody to do what a poor person has to find somebody to do. Maintaining friendships, relationships and family ties is crucial to your survival, really, because somebody has to drive you to pick up your car from the shop, you know? So I think that's maybe just the thing.
The Audition (July 2012), by Jennie Dorris for Boston Magazine : Mike Tetreault has spent an entire year preparing obsessively for this moment. He's put in 20-hour workdays, practiced endlessly, and shut down his personal  life. Now the percussionist has 10 minutes to impress a Boston Symphony Orchestra selection committee. A single mistake and it's over.  A flawless performance and he could join one of the world's most renowned orchestras.
The Girl in the Window, by Lane DeGregory for The St. Petersburg Times – Absolutely appalling story about a girl who lived seven years in horrifying conditons, aka "the most outrageous case of neglect [they'd] ever seen" and what happened after she was rescued.
My Sister's Keeper: Lesbian Communities Struggle to Stay Vital to a New Generation, by Sarah Kershaw for The New York Times – While reading this piece this week, I thought to myself, "have I already read this?" I feel like I have, but I can't remember the context. In any event, it's about some of the few remaining all-womyn communities in the country and the residents who live the dream of a world without men.
The Age of Girlfriends (July 2012), by Anna Holmes for The New Yorker: "It is other women, not men, Dunham and Heti seem to be saying, who most impact the evolution of girls into women. Other women, not men, who provide the opportunities for self-expression and self-discovery. Other women, not men, who bear witness to the triumphs and tragedies of young womanhood. Other women, not men, in whom we both find and lose ourselves."
Down & Out At The Hotel Providence (December 1999), by Guy Lawson for Harper's – "Scenes from a Bowery flophouse," where men (only men) can stay for $10 a night and there are fights every night and everything is dirty and dangerous but there's a roof and everybody has a head, so.
My One Black Friend, by Tanner Colby for Salon.com – "But Tycely's right: if education were really the goal, how good could our education have been if we weren't actually educated about this integration thing in which we were supposedly the key players?"
Death of a Hostess (May 2001), by Evan Allen Wright for TIME – On Lucie Blackman, who left London for Tokyo to become a hostess and disappeared and how the investigation turned up a lot of other girls who had disappeared, too.