feature image via Shutterstock
This week Ohio and West Virginia attempt to take us back to 1050 A.D., retro style. But that's where women and people who have sex belong, amirite?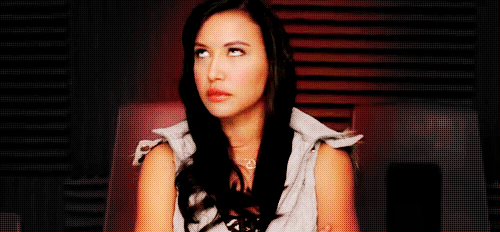 Ohio House Finance Committee's Republican members brought about a budgetary amendment that mandates abstinence only sex education – educators will not be able to endorse anything but abstinence in classrooms in an effort to prevent promotion of "sexual gateway activity."
What is sexual gateway activity, you ask? I asked too. According to ORC 2907.01(B):
"Sexual contact" means any touching of an erogenous zone of another, including without limitation the thigh, genitals, buttock, pubic region, or, if the person is a female, a breast, for the purpose of sexually arousing or gratifying either person.
Parents can also sue educators who they believed have acknowledged sex exists for up to $5,000 dollars. They will also be unable to discuss or distribute contraceptives at school.
In a world where we already know abstinence-only education doesn't work, I am incredulous that it is legislated into a state budget. Even more incredulous am I that lawmakers don't seem to realize the strong connection between sex education and rape prevention. In a state that has become known for Steubenville, you would think those making policy would be more interested in teaching their children about sex, not less. And at the same time, I am not incredulous at all. Because if this were a common intellectual connection to make, I probably wouldn't be reporting on this topic.
In related abstinence-only malarkey, George Washington High School in West Virginia hired one Pam Stenzel to do an assembly on abstaining from sex. Here are some Pam Stenzel quotes in no particular order:
If you have sex outside of one, permanent, monogamous… partner who has only been with you… If you have sex outside of that context, you will pay. No one has ever had more than one partner and not paid.

If your mom gives you birth control, she probably hates you.

I could look at any one of you in the eyes right now and tell if you're going to be promiscuous.
Here's a gem: if a woman takes birth control, Stenzel insists that woman is "10 times more likely to contract a disease… or end up sterile or dead." I have tried all morning and I cannot find any factual corroboration for this statement.
Restoring my faith in humanity and becoming one of my sex-ed heros, George Washington High School senior Katelyn Campbell boycotted the Stenzel Missinformation Assembly. She went to the local media and criticized her school and its principal, George Aulenbacher, and contacted the ACLU. She called the speaker and program "slut-shaming," which it is.
West Virginia has the ninth highest pregnancy rate in the U.S. I should be able to be informed in my school what birth control is and how I can get it. With the policy at GW, under George Aulenbacher, information about birth control and sex education has been suppressed. Our nurse wasn't allowed to talk about where you can get birth control for free in the city of Charleston.
Campbell is articulate, accurate and an all around wonderful thinker for bringing these issues up. Her principal, George Aulenbacher, seems to think otherwise. Campbell said that when Aulenbacher called her into his office, he said "How would you feel if I called your college and told them what bad character you have and what a backstabber you are?"
Campbell said, "Go ahead."
Here's how her college, Wellesley, responded:
Katelyn Campbell, #Wellesley is excited to welcome you this fall. bit.ly/13jqRet

— Wellesley College (@Wellesley) April 17, 2013
FOUR FOR YOU, KATELYN CAMPBELL. AND FOUR FOR WELLESLEY. AND NONE FOR GEORGE AULENBACHER, BYE.
Here's the thing. I wasn't as wonderful and media-knowledgeable as Katelyn Campbell when I was in high school. I actually don't really know many people who were, at that age. So I'm thinking that it's weirdly fucked up to expect this level of maturity out of our 17-year-olds just so they can receive factual information about their bodies and their sexuality. And yes, of course there is always the internet – that's part of the reason why Aulenbacher, Stenzel and all the abstinence-only misinformation-mongers are so absurd. All it takes is one student to Google the actual, factual stats about condom effectiveness in a classroom, send this link to their instructors and bam, argument invalidated. But the thing about taking research into your own hands is that you have to know what to research. You have to know that there is an "out there" to look in, and how to find things in it. And the bottom line is that we are expecting adolescents to figure things out for themselves. Ohio, West Virginia and so many other states and schools and leaders are leaving them hanging.
If it's this hard to get factual information about the kinds of sex that, statistically, most people are having, what about students with tougher questions? What about students interested in same-sex partners, or students who have questions about their gender? We all know that those students aren't getting the help and information they deserve to live healthy sex lives. We know because most of the adult LGBTQ community right now didn't receive that information in school or even from their parents. Something Autostraddle has discussed at length. A lot.
And let's not forget that most abstinence-only education propagated in public schools is based in Christian faith because every single family in our school systems identify as Christian, didn't you know? So everyone is completely comfortable with having Bible-style sex education.
If you, or anyone you know, is stuck in or had graduated from these school systems or others that are misinformation wastelands, here's a slice of the internet resources out there to help you receive some real information. I would also really love it if everyone added their own, kind of as a big fuck you to the puritanical attitudes surrounding sex that prevent us from having healthy discussions about it with our teens or even with each other.
+Scarleteen. Sex ed for teens and 20's, super comprehensive, with sections for LGBTQ communities and finding in-person health professionals. I consider this site to be relationship education also.
+Bedsider. Information about contraceptives, including a method explorer tool.
+The CDC. The Centers for Disease Control and Prevention in the US actually use science. They have plenty of information on teen pregnancy and STI prevention that's actually based in science.
+Where Is Your Line. A website, documentary and app dedicated to empowering young leaders (much like Katelyn Campbell) to end sexual violence. Sex Education combats rape culture, y'all. (Carmen works here, by the way).
+Speaking of Carmen, she wrote a thing about how learning about sex online (like most of these teens in Ohio are going to have to do) is really special.
And now for Autostraddle's coverage of sex education:
+What Do You Wish You Learned In Sex Ed? In which our commenters educate us and each other and ask wonderful questions and everyone wins. And in which this quote appears:
If you're gonna have pizza with someone else, what do you have to do? You gotta talk about what you want. Even if you're going to have the same pizza you always have, you say, 'We getting the usual?' Just a check in. And square, round, thick, thin, stuffed crust, pepperoni, stromboli, pineapple — none of those are wrong; variety in the pizza model doesn't come with judgment. So ideally when the pizza arrives, it smells good, looks good, it's mouthwatering. Wouldn't it be great if we had that kind of anticipation before sexual activity, if it stimulated all our senses, not just our genitals but this whole-body experience. And what's the goal of eating pizza? To be full, to be satisfied. That might be different for different people; it might be different for you on different occasions. Nobody's like 'You failed, you didn't eat the whole pizza.'
+Can Queer Sex Queer Sex Ed? Addressing the alienation of the LGBTQ community in traditional high school sex ed.
+How To Have Lesbian Sex for the First Time. Enough said.
+Why We All Need Planned Parenthood. In which Riese tells us all about Planned Parenthood.
+New Recommended Guidelines Could Make Sex Ed Not Completely Terrible. In which Rachel reports on this lovely human (a gay sex educator who teaches his students that sex should feel good), the same human that inspired the "What Do You Wish You Learned in Sex Ed?" discussion.