This is the last Sunday Funday before Donald Trump becomes the fucking president. Drink it in, kids.
This Is What Lady Liberty Looks Like
The 2017 American Liberty Gold Coin will make history with its portrayal of an African-American Lady Liberty.
We Are Everywhere
There are more LGBT people in America than ever! 
About 10 million Americans — or 4.6 percent of the U.S. population — identified as LGBT in 2016.

A new Gallup poll released the findings, which show a rise in 1.75 million people since 2012. To determine these numbers, pollsters conducted interviews with random sample of 1.6 million U.S. adults (over age 18) for the past five years, asking, "Do you, personally, identify as lesbian, gay, bisexual or transgender?" Nearly 50,000 responded in the affirmative.
Jennifer Holliday Apologizes, Says She'll Stand With You
Jennifer Holliday is really sorry she ever agreed to perform at Donald Trump's inauguration. She'd rather stand with the LGBT community.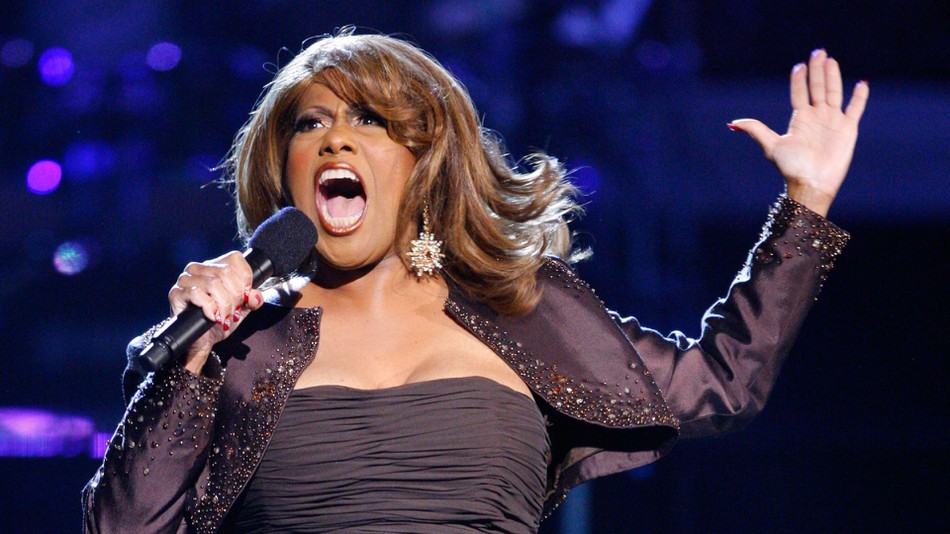 "In light of the information pointed out to me via the Daily Beast article on yesterday, my only choice must now be to stand with the LGBT Community and to state unequivocally that I WILL NOT PERFORM FOR THE WELCOME CONCERT OR FOR ANY OF THE INAUGURATION FESTIVITIES!," she declared.

"I sincerely apologize for my lapse of judgement, for being uneducated on the issues that affect every American at this crucial time in history and for causing such dismay and heartbreak to my fans. Please know that I HEAR YOU and I feel your pain…"
Read This Story About Gabby's Rainbow Blanket Immediately
Thank me later. I'm very busy crying happy tears.
In a series of follow-up tweets, Rivera explained that her mom kept hounding her about a package. "I was internally like, 'wtf mom chill, it's fine," she wrote. "But every day, she was like, 'Nena, did you get my package?' Had me going to every post office in the Financial District. Me all sort of annoyed."

When she finally received the package, the sweet gesture made her feel overcome with emotion. Her mom, who at one point didn't feel comfortable say the term lesbian out loud, now crocheted a "gay ass beautiful blanket" just to make Gabby smile. "Sometimes this city is so intense," she added. "I feel lost and how did she know I needed a rainbow blanket made of baby yarn? I cry about my mom."

Last year – after being attending her mother's retirement party – Rivera described the evolution of their relationship through a series of tweets. At the end of a night that already focused so much on Gabby, Rivera's mom hit her in the feels. "She just grabbed my hand and said, 'Nena, I tell the world about you. I'm sorry it took me so long,'" Rivera wrote.
ICYMI
Did you watch this? I heard rave reviews.
Local News That Doesn't Suck
+ Local police in Providence are going to take courses to do better by LGBT people.
+ The Virginia Attorney General wants the state's definition of "hate crimes" to include LGBT and disabled folks.