'Tis the season of pumpkin spice and flu and, while not a substitute for actual medical care, this honey ginger mix is so helpful. Honey has a bunch of antimicrobial properties as well as being soothing and the ginger adds a lovely numbing effect as well as helping unblock your sinuses. It's the easiest thing in the world to make, plus you'll feel like a medieval lady preparing for winter. No? Is that one just me? Moving on.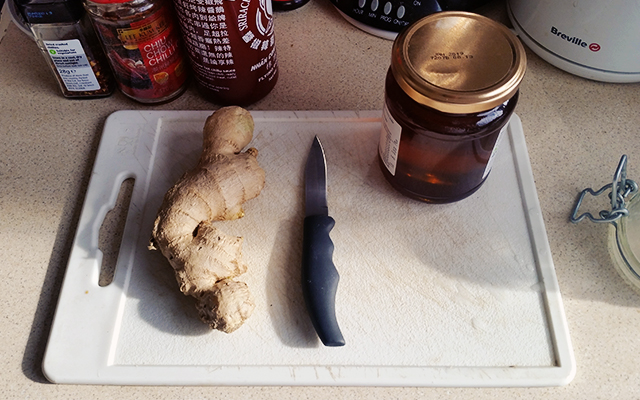 You need clear honey, a big chunk of ginger and a clean jar. I use mason jars and wash them out just before putting everything in it even though I already washed them after their last use just in case. Probably you should also do that. Probably if you were actually sensible you'd sterilise the jar but I like to live dangerously. (If you've used up enough of the honey already you can just skip the separate jar step, making this even easier). If you were doing this properly you'd use Manuka honey because its has even more antimicrobial properties than regular honey but I think it also tastes like it and so I will not. Sorry Mum.
Dice the ginger nice and small like I have in the picture. Thin strips or cubes work perfectly fine. Then all you have to do is fill the jar about halfway up with them and then fill it the rest of the way up with honey. Make sure you stir as you do so that you get the maximum amount of the honey into the jar. Then just pop it in the fridge and let it sit at least a day before using it. Supposedly you don't have to put it in the fridge but my science teacher grandfather is convinced I'm going to get botulism if I don't so the fridge is probably a good idea. I don't know, I studied history and computers. Literally the only things I know about medicine are medieval. But you should definitely make my cold cure at home!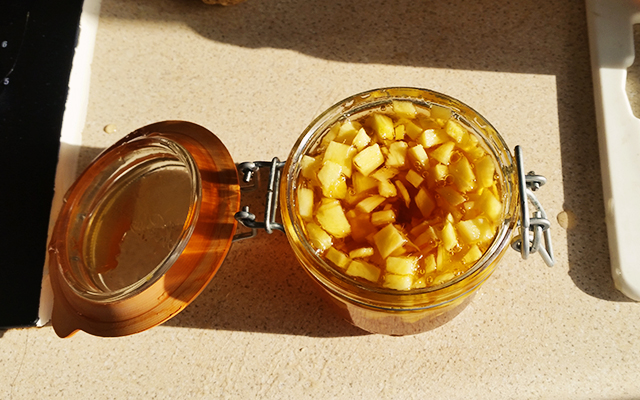 What's the point of doing this instead of just dicing fresh ginger whenever you want it? So glad you asked. Letting the ginger sit in the honey turns it into a sort of thin gingery syrup so you get more out of the ginger. Plus it lets you make enough for at least two colds (or more if you have a bigger jar) when you're not feeling like utter death and just want to lay under a pile of blankets with the lesbian comfort television of your choice. You can either drink it on its own with hot water or use it to sweeten tea, either way works fine, and you can also just suck it right off the spoon for an immediate hit.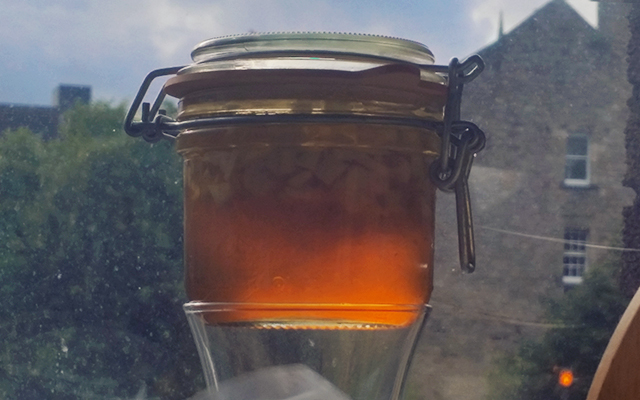 Supposedly using garlic instead of ginger makes a really effective cough syrup and cold preventative but I just can't bring myself to try it. My nurse friend swears by it though. Let me know if you've tried it in the comments and which one you think works best!