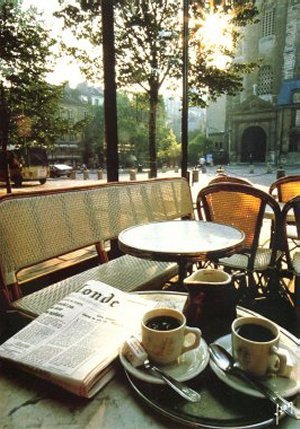 HELLO and welcome to the 76th installment of Things I Read That I Love, wherein I share with you some of the longer-form journalism/essays I've read recently so that you can read them too and we can all know more about Freedomland! This "column" is less feminist/queer focused than the rest of the site because when something is feminist/queer focused, I put it on the rest of the site. Here is where the other things are.
Growing Up Gay (April 2002), by Rory Evans for New York Magazine – A delightful relic from 11 years ago about gay & lesbian teenagers who grew up in New York City and how they negotiate their identities and coming out during a time when "coming out" was shifting from being an adult process to an adolescent process. Also there are special quotes like this: "Christina says that if you're a lesbian — and "you're not a man hater" — then you're "an awesome, cool, tough, or totally femme girl and you strut your stuff and have sexual power.""
Hold On To What You Got (May 2013), by Lindsay King-Miller for The Rumpus – "I wish I could tell you how to live through a loss like this. I wish I could tell you how to pull yourself up off the floor and wipe your nose and brush your hair and keep going. I wish I could tell you how to not cry when "Living on a Prayerwp_postscomes on the radio, because that was one of her favorite songs, and they played it at her funeral, and "we've got each other and that's a lotwp_postsis suddenly incredibly fucking poignant songwriting. I wish I could tell you, but honest to God, I have no idea. All I can tell you is that it really, really hurts."
Makeup Breakup (July 2002), by Ariel Levy for New York Magazine – "Celebrity stylist Kevyn Aucoin was adored by just about everyone he touched. Actresses, models, lovers, and former lovers — all became part of his eccentric extended family, but none was able to stop the downward spiral of drugs he took to deal with chronic pain. A story of love, death, and makeup."
Extraordinary Injustice (February 2012),  by Douglas Gillison for The Investigative Fund – About Khmer Rouge commanders in Cambodia responsible for the genocide of hundreds of thousands of people who will not be tried in court for their crimes despite UN attempts to do so. It's also about what happened during the Khmer Rouge regime in general, which is obviously horrifying.
In Which You're In Her Talons And She's Never Letting Go (September 2008), by Alex Carnevale for This Recording – The ballad of Samantha Ronson and Lindsay Lohan. Also did you know that Lindsay Lohan used to share an apartment with Raven-Symoné? "Lesbian relationships are better than heterosexual relationships. They are the most life-affirming, jealously inspiring, vagina-focused relationships two people can have. Sometimes it's just fun to peek out the closet door."
The Missionary Movement to 'Save' Black Babies (May 2013), by Akiba Solomon for Colorlines – "Fueled by a race-baiting, national marketing campaign and the missionary-like evangelism of its affiliates, Care Net has turned the complex reality behind black abortion rates into a single, fictional story. In that story, poor black women who have abortions are the unwitting victims of feminists and morally deficient reproductive healthcare providers, embodied in sadists such as Gosnell. Crisis pregnancy centers, in this fable, are the best place those women can go to be saved." Includes shocking moments like, "we're both exhausted, but I ask Griffin to apply his philosophy of ownership to incest and rape. He retorts, "Did God breathe life into this being? That's what it comes down to.wp_postsAs I gather my coat Griffin cracks a rare smile. "Did I convert you yet?""
Average Joe (November 2005), by Stephen Rodrick for New York Magazine – I found this so interesting when I first read it because I really didn't like Dunkin' Donuts coffee. I mean I liked their iced coffee, but not their regular coffee.
No Man's Land: Fear, Racism, and the Historically Troubling Attitude of American Pioneers (February 2008), by Eula Biss for The Believer –  About Little House on the Prairie, and gentrification, and Rogers Park in Chicago, and Native Americans and our culture of fear. It's mostly about fear, and how white people are implored to fear black people, and how that fear permeates everything in this country.