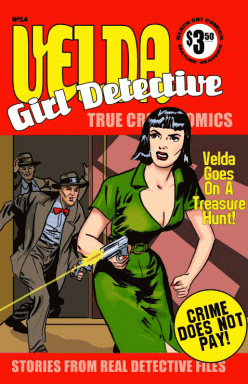 HELLO and welcome to the fifth installment of Things I Read That I Love, wherein I share with you some of the longer-form journalism/essays I've read recently so that you can read them too and we can all know more about murder, taxidermy, PTSD and sexual assault!  This "column" is less feminist/queer focused than the rest of the site because when something is feminist/queer focused, I put it on the rest of the site. Here is where the other things are. The title of this feature is inspired by the title of Emily Gould's tumblr, Things I Ate That I Love.
This week I'm giving you another hefty portion of stories that will horrify and trouble you deeply but that you will be compelled to read anyhow. We call this "The Law & Order Edition."
The Fort Carson Murder Spree (November 2009), Rolling Stone – Soldiers returning from Iraq have been charged in at least 11 murders at America's third-largest Army base. Could the killers have been stopped if they'd gotten the proper care they needed for the extreme PTSD they suffered? How did they get this far gone without anyone noticing?
Fatal Distraction (March 2009), The Washington Post – "Forgetting a child in the backseat of a car is a horrifying mistake. But is it a crime?" – A Pulitzer-Prize winning essay on the 15 to 25 parents a year who, for various reasons, leave their small children in the car to bake to death in the summer heat.
The Killer Cadets (December 1996), Texas Monthly – I actually remember when this happened and it being on the cover of People Magazine. This story is better than that one.
Sextortion at Eisenhower High (July 2009), GQ –  "Last year, an awkward high school senior in Wisconsin went online, passed himself off as a flirtatious female student, and conned dozens of his male classmates into e-mailing him sexually explicit images of themselves. What he did next will likely send him to jail for a very long time."
The NYPD Tapes: Inside Bed-Sty's 81st Precinct (May 2010) – The Village Voice – You might remember Adrian Schoolcraft from a terrifying This American Life story which detailed the repercussions Schoolcraft suffered at the hands of the NYPD after he came forward with extensive audio recordings he'd made of the precinct's sketchy operations. You can read the Voice's complete coverage of The NYPD Tapes — released exclusively to The Voice from Schoolcraft — here.
An IM Infatuation (August 2007), Wired – "He was an 18 year old Marine bound for Iraq. She was a high school senior in West Virginia. They grew intimate over IM. His dad also started contacting her.  No one was who they claimed to be and it led to a murder."
See No Evil (May 1993), Texas Monthly – So the "coldest, most depraved killer of women in Dallas history" did this thing where he stole his victims' eyeballs.
To Catch a Predator Sub-Section  – there are so many ways in which this show was fucked up!
+ Tonight on Dateline This Man Will Die (September 2007), Esquire – An exposè on Chris Hansen and how his show "caught" alleged "perverts" online by posing as children on the internet and enticing men to come to their decoy house where they'd be arrested on television and everyone would feel very entertained! Dateline literally PURSUED the guy this story is about — an otherwise upstanding citizen — into being a part of their show as a criminal to a degree that shocked even me, and led to his suicide. I didn't think there was room for compassion in these cases, no matter how fucked the show's methodology, but it turns out that there is A LOT. This is serious business.
+ "To Catch a Predator": The New American Witch Hunt for Dangerous Pedophiles (July 2007), Rolling Stone – How Perverted Justice, a citizen group, along with Dateline, have taken crime-hunting into their own hands at tremendous consequence.
The Lies and Follies of Laura Albert, a.k.a. JT Leroy (February 2008), LA Weekly – I realize I've read more or less everything ever published about "JT Leroy" but never read anything by "JT Leroy."
Rendezvous in the Ramble (July 1978), New York – Once upon a time, the best way for a gay man in New York to find a hookup without showing their face in public was at The Ramble, an area of Central Park. Interesting from a historical perspective.
What Killed Aiyana Stanley-Jones? (December 2010), Mother Jones – "A nighttime raid. A reality TV crew. A sleeping seven-year-old. What one tragedy can teach us about the unraveling of America's middle class."