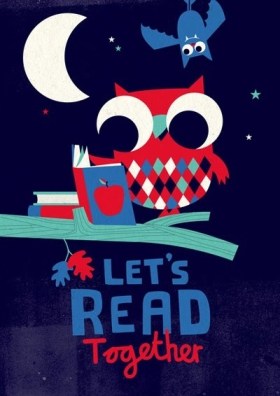 HELLO and welcome to the 16th installment of Things I Read That I Love, wherein I share with you some of the longer-form journalism/essays I've read recently so that you can read them too and we can all know more about asexuality and phone booths! This "column" is less feminist/queer focused than the rest of the site because when something is feminist/queer focused, I put it on the rest of the site. Here is where the other things are. The title of this feature is inspired by the title of Emily Gould's tumblr, Things I Ate That I Love.
Women's Novels (by Margaret Atwood) (May 1993), Harper's –  "I like to read novels in which the heroine has a costume rustling discreetly over her breasts, or discreet breasts rustling under her costume; in any case, there must be a costume, some breasts, some rustling, and, over all, discretion."
Lawrence V. Texas: How Laws Against Sodomy Became Unconstitutional (March 2012), The New Yorker – Really fascinating look at the legendary gay rights case — I actually had no idea who these people were until I read this.
Letter From Louisiana: Shelter and the Storm (November 2005), The New Yorker – Katrina refugees in Bayou Black, looking for the best path for starting over.
This Chart is a Lonely Hunter: The Narrative Eros of the Infographic (February 2012), The Millons – The history of infographics. Really cool stuff! Also has stuff about Nicholas Fenton, who our Design Director Alex really likes a lot. This isn't a good one for Instapaper though 'cause you need to be able to see the pictures to understand it, so read it online.
The Grey Box: An Investigative Look at Solitary Confinement (January 2012), Dart Society Reports – I feel like I've been reading a lot about prison conditions and incarceration rates and stuff lately, it's really horrifying. I can't fathom Solitary Confinement. This country has issues.
Man-on-Man: The New Gay Romance Written By and For Straight Women (December 2009), LA Weekly – "As for why a straight woman writes gay romance, Penley suggests, it has to do with body politics. Women's bodies are a political and social battleground. Women are told how to behave, and whether or not they can abort fetuses. They are held to impossibly high standards of beauty. Maybe they write with men's bodies, she theorizes, because those bodies aren't as problematic as their own. Maybe men's bodies are just easier."
How We Lost to the White Man (May 2008), The Atlantic – "From Birmingham to Cleveland and Baltimore, at churches and colleges, Cosby has been telling thousands of black Americans that racism in America is omnipresent but that it can't be an excuse to stop striving. As Cosby sees it, the antidote to racism is not rallies, protests, or pleas, but strong families and communities."
Enjoy the Silence (January 2012), The Morning News – Did you know people actually talk on their cell-phones in libraries now and nobody does anything about it? What's happening to this world!?!!
Among the Asexuals (February 2012), The Guardian – "Annette has spent her life feeling misunderstood while simultaneously failing to comprehend what motivates those around her. When she wants to talk about politics, her colleagues want to talk about their "crappy husbands."
Takeout Story: Behind Bulletproof Glass and Out on a Bike for a Chinese Restaurant in Mott Haven (October 2011), Capital New York – Honestly I thought the author unnecessarily inserted himself into the story for this one and sometimes sounded patronizing, but it was still really interesting. It also reminded me of Deliveryman's Uprising ("For $1.75 an hour, they put up with abusive employers, muggers, rain, snow, potholes, car accidents, six-day weeks, and lousy tips. Not anymore."), from New York Magazine in 2007.
Why the Super-Rich Love the UK (February 2012), The Guardian – "The capital of the UK has one of the world's largest concentrations of the super-rich, and the reason for that is that we have chosen to have them here, as a matter of deliberate government policy."