Bangs are a funny thing. You know, the little bits of hair that hang forward and opposite the rest of your hair, making you look instantly cuter and/or hipper, depending. Did you know I possess a pair? It's true!
Someone recently had some questions for Laneia's formspring about their bangs:
Laneia I want to cut my hair so I have bangs but everytime I ask people if I should they tell me not to. I've had bangs before and I miss them. Should I cut them and not give a fuck what my friends and sister think?
I went through the same thing; it even caused a me to go through a bang hiatus! That's the funny thing about bangs, they almost feel like more of a possession than a part of your hair. But, like most things, your feelings about them and general quality of life can be greatly improved by reminding yourself that your choices are awesome and you look hot. Just in general. I don't want any of you to go through the trauma of self-bang-hatred, and thus I present to you my top five lists of the best goddamn bangs around — although I bet yours look even better. If bangs aren't a thing you're currently rocking, feel free to take on one of these as your celebrity bangs doppelganger the next time you get your hair cut.
5. Jennifer Beals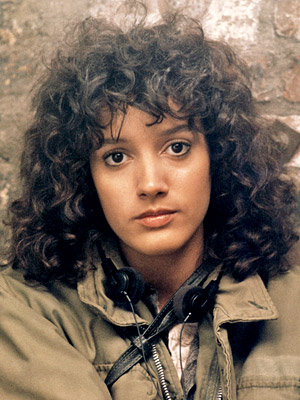 Before she was the smokin' hot art curator Mama B, Jennifer Beals was in a little movie you might have heard of called Flashdance where she sported the best pair of curly bangs on this side of 1980. For all those folks who think they can't have bangs because they have curly hair, stand corrected in the face of Alex Owens.
4. Ellen Page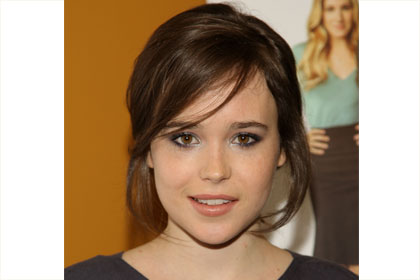 You might know Ellen Page as the girl from your dreams, but have any of us ever really taken the time to specifically analyze those adorable little wisps at the front of her face? Not everybody gets to have bangs like those. You have to have thing like straight hair and a real big forehead. I have neither of these things so I can only stare in silent admiration.
3. Janelle Monae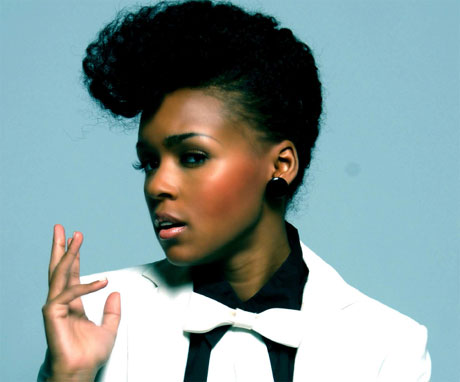 I'm not sure when the first time I noticed Janelle Monae's awesome bangs was. For a while I was distracted by her chic tuxedo style. But I can tell you one thing for sure: Janelle Monae's hair does not fuck around.
2. Justin Bieber

Perhaps the Biebster wouldn't make just any website's best bangs list but he certainly makes mine. Bieber pioneered the whole-head-of-bangs look where nearly every hair on the front two thirds of your head is carefully committed to being windswept forward and slightly to the side. Yup, the Bieber bangs. The bangs that launched a thousand boi bangs (pun intended).
1. Zooey Deschanel

Maybe I'm a little bias towards blunt cut bangs, but as far as I'm concerned Zooey Deschanel has the best bangs of all time. Sometimes she wears them smooth and straight, sometimes pretend-effortlessly wavy and swept to the side. Regardless, Zooey put bangs back on the map and remains my personal bangs role model. I could be that she shamelessly allows her bangs equal real estate as the rest of her face. More likely it's just that she's basically the real world interpretation of Sailor Mars. Either way, bangs to die for.