As I've written and tweeted and whispered into the night repeatedly, 2018 was a fantastic year for queer women on the big screen. It was also a very good year for women, in general, in film. So good that I decided we need a list of the most feminist movies of the year. This one's tricky because there are still several movies coming out in December that will likely deserve a place on this list. Don't worry, though, I'm keen to update it and make it bigger! There's also a caveat to this list: It's for feminist movies that weren't technically gay. (If it were for all feminist movies, I'd include five of the ones from the gay list I already made.)
I'm eager to hear your choices in the comments. Unlike TV, I can't keep up with every movie.
---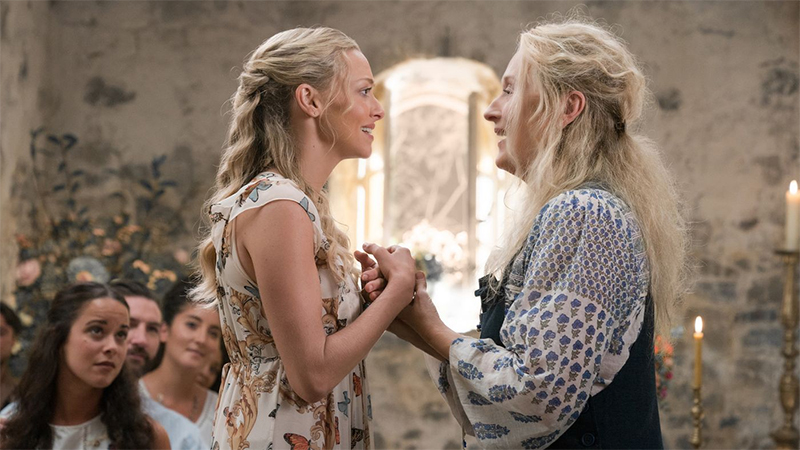 "Is the Mamma Mia! Cinematic Universe propaganda in favor of queer family structures? Once again, I'm pretty sure the answer is YES. Amanda Seyfried has essentially been raised by Meryl Streep, three bisexual dads, and two bisexual aunts who are married to each other but enjoy lots of dalliances on the side. Seriously, Christine Baranski and Julie Walters wear matching kaftans for a good portion of this movie. They are wives, and you cannot convince me otherwise." — Kayla Kumari Upadhyaya
---
9. A Star Is Born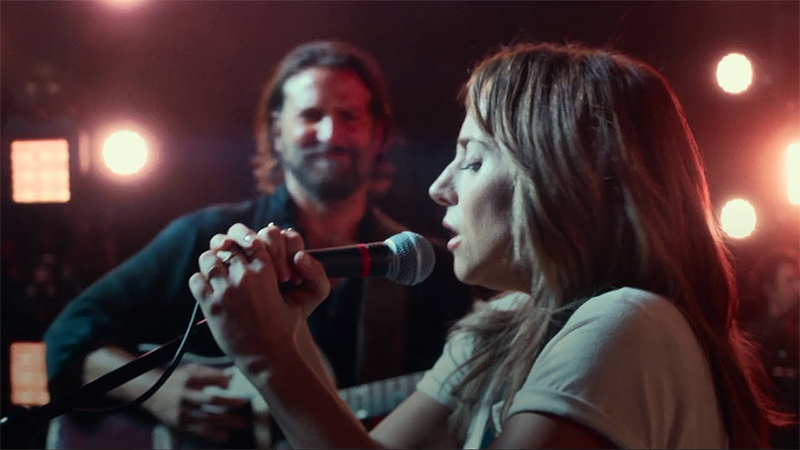 There are enough takes about this movie to fill a fleet of charter buses. For me, what set this incarnation of A Star Is Born apart is the fact that it charts the stellar trajectory of Lady Gaga's Ally and the steep tanking of Bradley Cooper's Jack, in a way none of the other films — all of which emasculate their main male characters in diferent ways — have done. She eclipses him, in every scene, once she gets going. She comes into sharper focus. He fades. She is born. He, in a sense, dies. She's better than him and she's rewarded for it. If only real life were so fair.
---
8. A Private War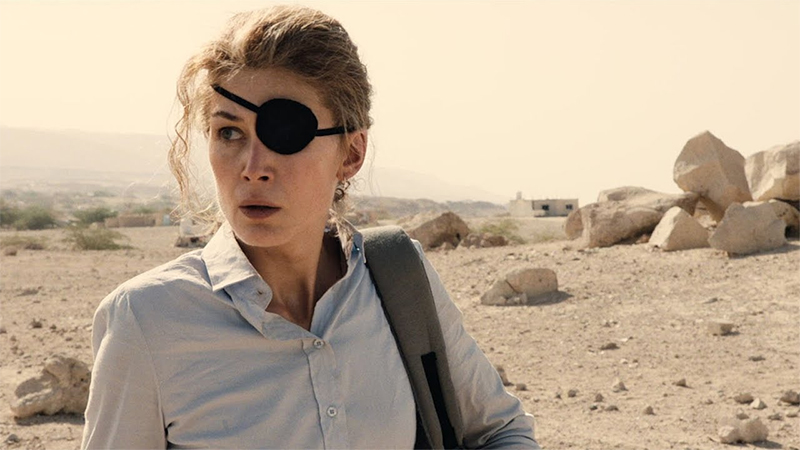 Rosamund Pike, who I know best as Jane Bennet from Pride and Prejudice and you know best as Amy Dunne from Gone Girl, plays iconic war correspondent Marie Colvin in one of the many woman-fronted movies that are generating Oscar buzz at the end of the year. What's particularly wonderful about Matthew Heineman's biopic is that it doesn't gloss over Colvin's personal struggles as it showcases her celebrated career. She's brilliant and powerful and deeply, deeply flawed. It's a masterful exploration the complexity of one woman's bruised and bleeding — sometimes literally — humanity.
---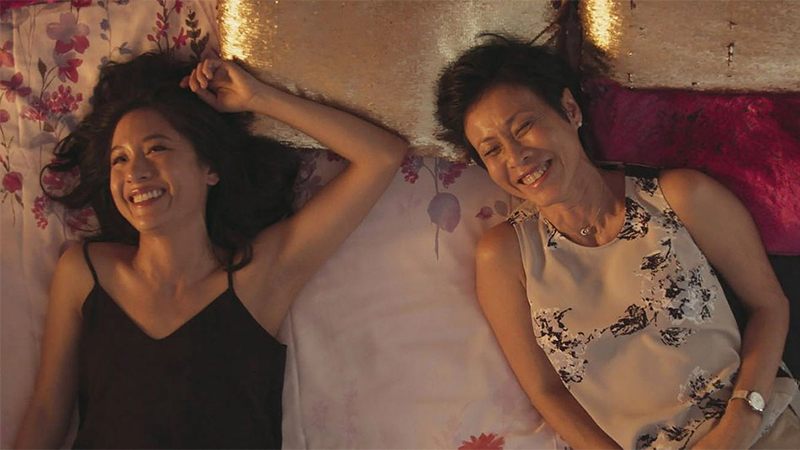 "The themes of matriarchy and the importance of mothers is central to the film. It seems so Asian to me that the main conflict doesn't arise from a series of misunderstandings like they would in a typical white romantic comedy… Not only is it momentous to see stories with Asians at the forefront, this film does one better by centering on the experiences of different generations of Asian women. All of them are well-developed and have their own unique motivations spurring their arcs — a far cry from the meek and submissive portrayals we typically see." — Fiona Li
---
6. A Wrinkle In Time
Reviews were mixed on Ava Duvernay's Disney adaptation of Madeleine L'Engle's beloved novel. I, for one, loved it. Oprah Winfrey as Mrs. Which, Reese Witherspoon as Mrs. Whatsit, and Mindy Kaling as Mrs. Who are inspired. And Meg Murry will always be one of my favorite young adult book characters for the reasons Constance Grady outlined so beautifully at Vox earlier this year: "It is all the things about Meg that are most unlikable, that our culture teaches girls to reject — her anger, her prickliness, her inability to perform social pleasantness — that make her a formidable opponent to IT, ultimately able to defeat IT where her beloved father failed. It's astonishing to read about Meg as a small girl, to slowly come to the conclusion that perhaps it is possible, and even valuable, to be something other than nice and accommodating. And, not for nothing, it makes it all the more exciting that in the 2018 movie adaptation Meg is black, played by Storm Reid, because black women's anger is policed even more fiercely and more stringently than the anger of white women."
---
5. The Hate U Give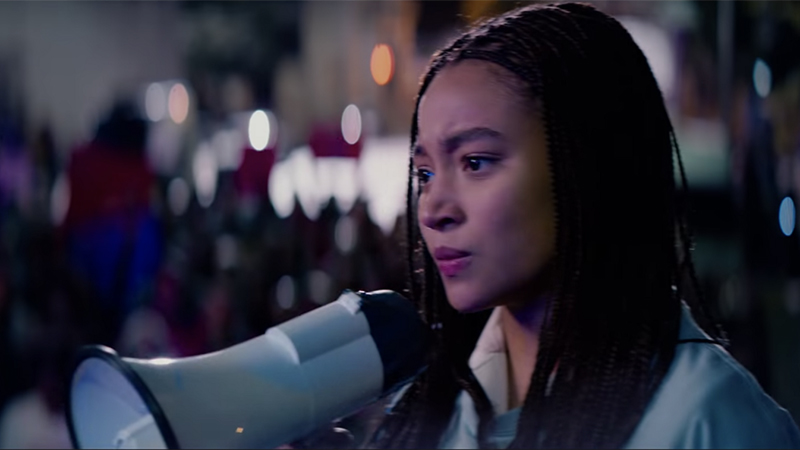 Amandla Stenberg is brilliant in the film adaptation of Angie Thomas' best-selling novel. I will refer you to Tanisha C. Ford's review at The Atlantic: "The Hate U Give joins an even smaller, but nonetheless powerful, body of work that takes black girlhood seriously and portrays it with emotional complexity… Hollywood would do well to make more films exploring such realities. By seeking to paint complete portraits of their young protagonists — by fleshing out their many motivations, regrets, fears, and hopes — films like The Hate U Give force viewers to recognize the characters as fully human, to reckon with them on their terms. With heroines like Starr at the fore, audiences can imagine not only new possibilities for black girls, but also new visions of our collective humanity."
---
"Because Ocean's 8 is already a very, very good movie. There's almost no conflict, and that's refreshing. Why force conflict when you can just show women working together really well and having a lot of fun while doing it? It delivers all the style and thrills of a heist movie but also just feels like a bunch of women hanging out, doing crimes, bonding, and being really good at their jobs. Daphne joins the crew literally because she wants more female friends." — Kayla Kumari Upadhyaya
---
"The Parr's salvation seems to come in the form of billionaire entrepreneur Winston Deavor and his genius designer sister Evelyn, who want to help supers rebrand, starting with Elastigirl. Helen's reluctant, mostly because Bob's got Don Draper-itis and can hardly stomach the thought of staying home with the kids while his wife is out saving the world, but she can't say no when they offer to furnish the family with a house, and Elastigirl with a new bike and new supersuit and all the PR she can handle. They even introduce her to a whole gaggle of B-list supers who are her super fans. Elastigirl is the star of this movie, the main hero around which the entire brave new world of superheroes is built. Also she kind of falls in love with another woman?wp_posts— Heather Hogan
---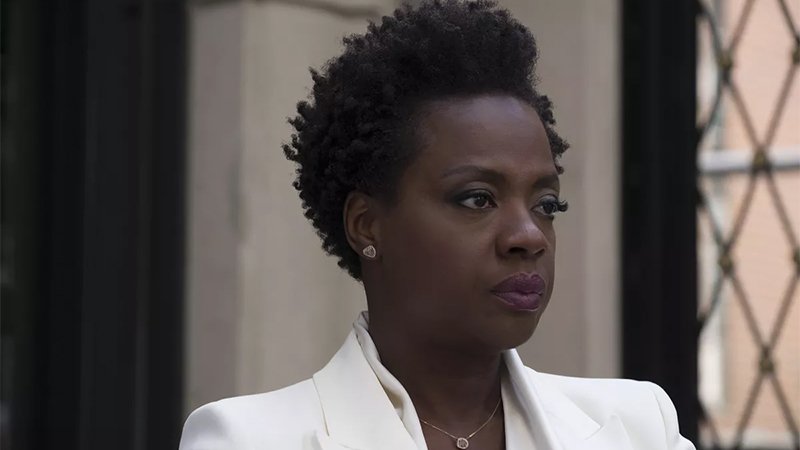 "This isn't a film where the diversity on screen is just for self-congratulatory pats on the back. Every woman on the team is dealing with her own race and class intersections that impact her life, and the movie doesn't shy away from them. These women check in with each other about childcare before their planning meetings; they are forced to live with the consequences of terrifying run-ins with police; they light candles when they pray; they are survivors and sex workers. In some instances, they have to train twice, if not three times, as hard as their husbands once did. Even when not the central focus, Widows quietly and elegantly weaves all of these elements into the their narrative." — Carmen Phillips
---
"In Wakanda, there are no meek damsels in distress waiting to be saved. Nyong'o, Gurira, and Wright each spent weeks in combat training with the film's stunt team. They're equal partners in the fight to protect their home. They also have full fledged, varied, personalities. They are funny, or serious, wise, sneaky, nerdy, and geeky. Black Panther gives us more women, in more speaking parts, kicking more ass than any other Marvel film. More than the previous 17 Marvel films combined. In many ways, they are everything I could've hope for." — Carmen Phillips