Ashley (the poet) and Marine (the scientist) met at A-Camp, fell in love and set off into the sunset – on a budget. These shoestring-travel enthusiasts are hitting every major city between Boston and Los Angeles on a country-wide tour and staying with as many Autostraddlers as they can find. Ashley just released a book of poems and is promoting it on the road, while Marine is keeping things organized and on budget. This is their journey.
---
We arrived in Richmond, VA Sunday evening and were greeted by the Marshalko family, who came to pick us up from the Megabus station. We piled into the minivan and made it home in time for a family dinner and an impromptu slam poem about soup, recited by 11 year-old Maddie.
Ashley: Chryssa, the mother of this hilarious and fun loving family, was my aunt's best friend throughout elementary and high school. She's been present at just about every major life event and it was nice to spend a few days getting to know her and her family.
The Marshalkos live in front of a forest, and beyond the forest is a lake. The day after we arrived we were determined to find it! Of course, we abandoned the trail and set off in flip-flops, so our adventure was a little less Indiana Jones and a little more Troop Beverly Hills.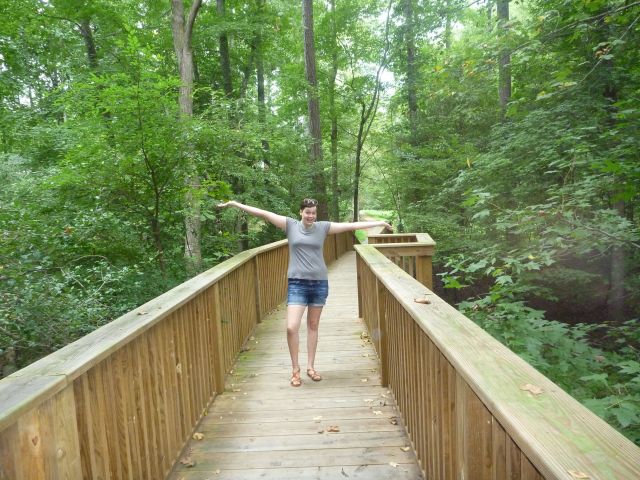 The next day we went into town and had lunch on Cary Street at a little sushi place, then walked to nearby Byrd Park.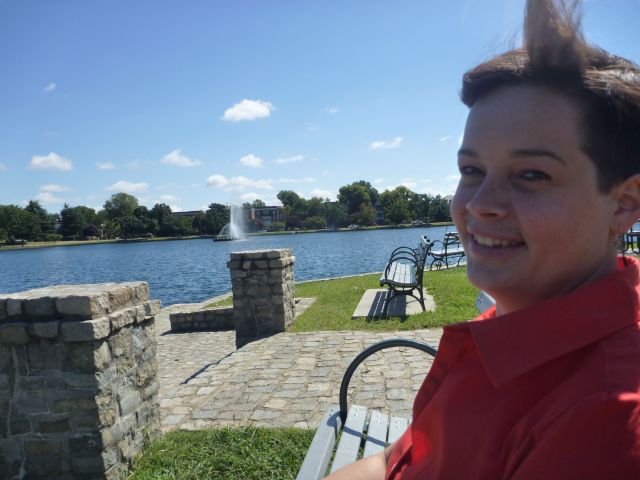 After the park we walked over to Hollywood Cemetery, which has nothing really to do with Hollywood. Marine and I walked around the hill and noticed tons of rebel flags behind the gates of the graveyard, adorning the sides of many of the graves. We soon discovered it was a Confederate burial ground, which is home to old Confederate Army soldiers and lieutenants. The only president of the Confederacy was also buried here and after a bit of googling, we learned that Richmond was the last Confederate capitol. Despite its gloomy and racist history, many locals still return each year with fresh rebel flags to pierce the soil with.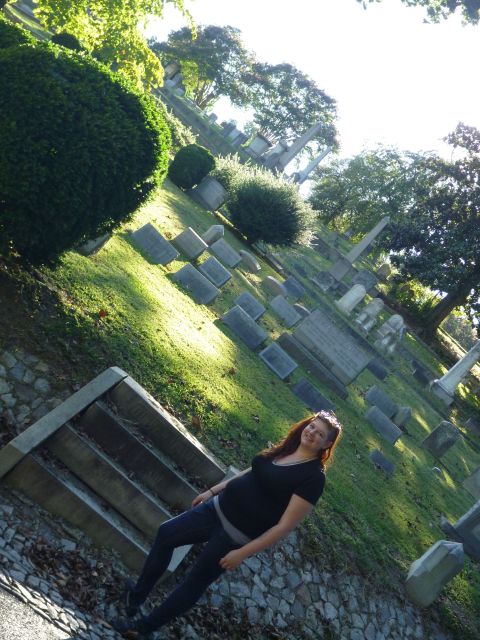 When the cemetery was closing and the sun was setting, the last thing Marine and I wanted to do was spend the night with a bunch of dead Confederates, so we set off for downtown. We walked along the canal, and ended up at the train station where we'd arrived earlier.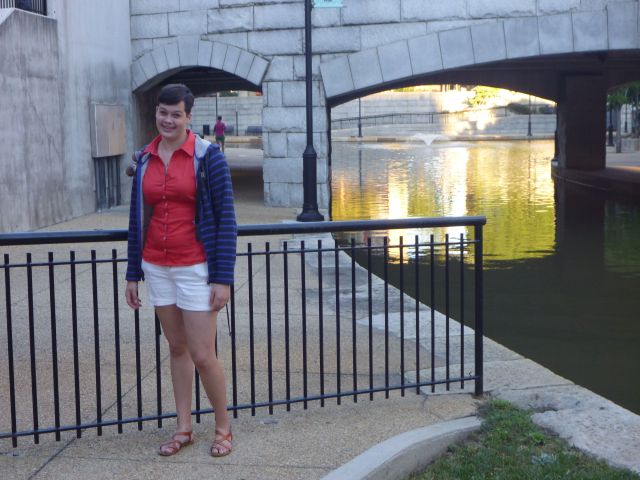 It was Tuesday night, so we found $2 burgers and beers at Station 2 and wandered up the street to hit up an open mic at Poe's Pub. The open mic was pretty much entirely musicians, so they were surprisingly excited to hear a poet hit the stage.
Ashley: In a room of boisterous guys and their guitars, I had no idea how I'd be received as a queer female poet. Actually I was a little nervous, but when I finished they asked me to do a whole set!
After a few more Yuenglings, a failed attempt to stop at Babe's of Careytown, a Richmond lesbian bar, and some stories about my aunt's hairstyles in the '80's, we called it quits for the night.
The next day the weather was shockingly beautiful, the Mashalko kids were in school, and Chryssa and Paul packed a picnic and invited us out on their boat, The Spicy Pontuna.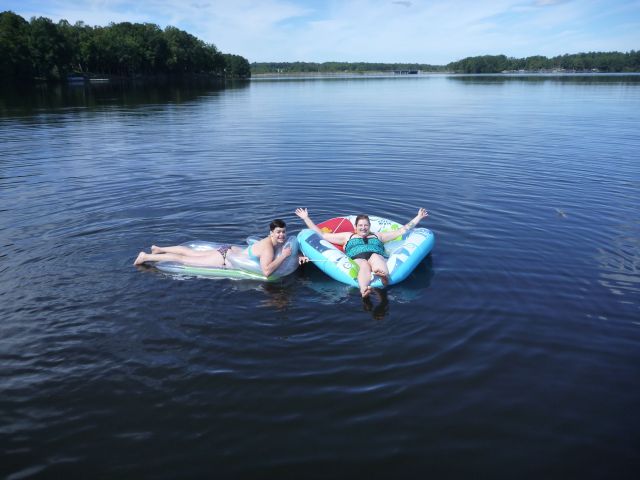 The food was delicious and the scenery was fantastic. We were truly spoiled in Richmond, but we continued on to North Carolina!
Marine: We arrived in North Carolina around 9:00 in the evening and were picked up by our friend and fellow slam poet, Brandon "IShine" Evans. He and his girlfriend Mel put us up and showed us some real Southern hospitality.
We had a lazy Thursday in before getting ready for Slam Charlotte on Friday night. Bluz hosted and featured Kali (remember the girl who beat Ashley at the WOWPS video slam??). Despite the rivalry, Kali's set was really great and we suggest you check out her work here. Brandon made us all proud and won the slam before joining us for dinner after!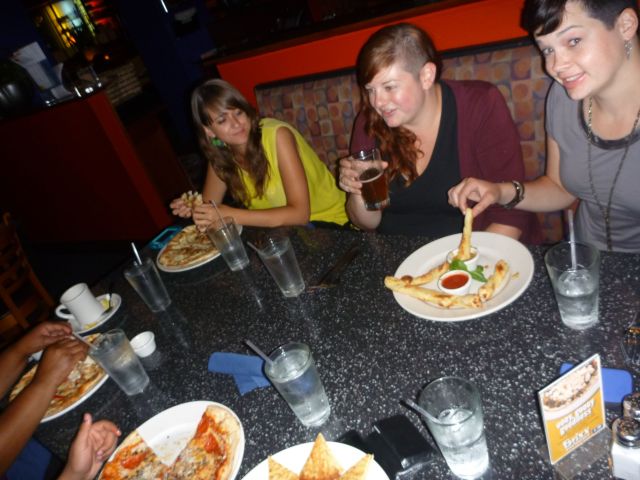 Saturday rolled around cloudy and rainy, but heavy with anticipation. We were headed to the Jambalaya Soul Slam aka Bull City Slam, hosted by Dasan Ahanu.
Ashley: I was the featured poet for the evening and had a short set ready to perform. When I finished, I ended up getting an encore and was asked to nearly double my prepared set! To say I was well-received would be an understatement! That Southern hospitality thing is not a joke!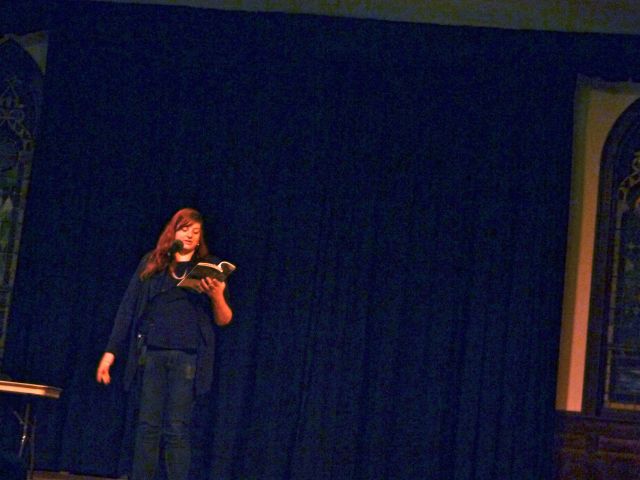 The slam was a blast and we got a chance to see some brand new talent coming out of the South. Nationals next year in Oakland, CA is going to be a heated bout if this was just a preliminary slam!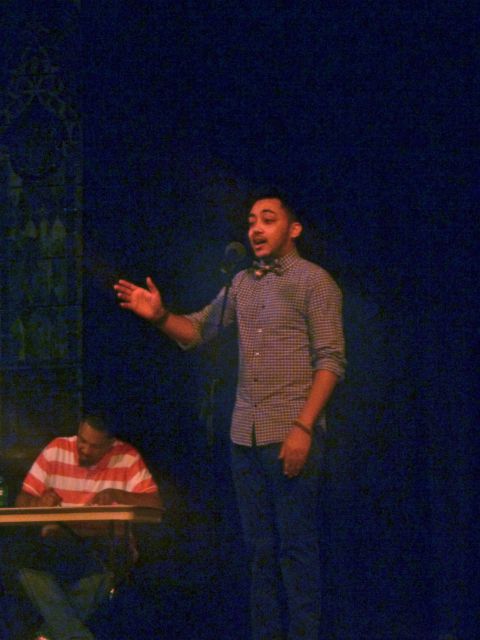 Marine: An app I've been using throughout the trip to keep our confirmations for planes and trips organized is TripIt. You forward all your bus, flights, etc. confirmation emails to the app and it's organized by date. All times, locations and confirmation numbers are easily at hand. It's a free app, but if you're willing to spend a couple dollars, it will alert you of flight changes for yourself and your travel mates. Leave us comments and let us know what your favorite travel app is!
Sunday morning it was tough to say goodbye, but we arrived at the airport ready for a new set of hellos, a new sea of faces, and a whole new place to explore. We're on our way to Columbus, OH with hardly a clue what adventure will unfold next.
Up next: Columbus, OH and Chicago, IL
Thanks to the amazing Autostraddle community, we have secured housing for every stop on our trip! Thank you!!
Don't forget to check out extra pics, stories and poems on our WordPress!