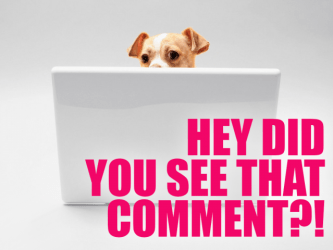 Hey road trippers!
This week's articles came from far and wide. Riese explained magic of magic of Northern California and Drea took us to the queerest corners of Houston. A ruling in Lebanon advanced trans* and LGB rights while the Tennessee state Senate passed a bill that will allow kids to get bullied because "religious freedom."
We found out your favorite brands of frozen pizza and how you met your significant other. And did you know there loads of ways to avoid dealing with your ex and good whiskey can actually be affordable? Finally, Maggie examined the power of doodling and Anna drew more comics for you!
---
The Grenade Award to Meghan:

On Lick This App: Exactly What It Says On The Box:
The Desperate Times Award to Al:


The Horizontal Integration Award to sterling_sky:
On Friday OPEN THREAD: Tell Me What You're Listening To So I Can Stop Listening To Bruno Mars:
The That'll Do It Award to wasteunit:

The Still Better Than "The Song That Never Ends" Award to Sara:

On Listling Without Commentary: How You Met Your Significant Other(s):
The Quick Someone Turn This Into Lifetime Movie Rom Com Award to Jen:

The Harry Punner Award to Monique: 


---
See a clever, hilarious or thought provoking comment around this website-ship? Email it to me at: carrie [at] autostraddle [dot] com!