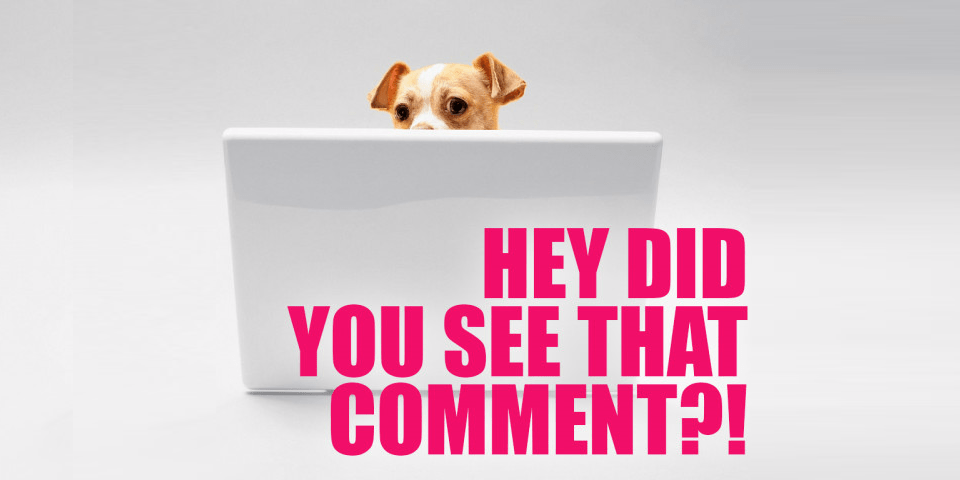 Did you know that Autostraddle is turning 12 soon? If Autostraddle is anything like *me* at twelve, they are parting their hair in the middle, wearing shirts from Wet Seal with stripes across the chest, and looking for the perfect pair of corduroy boot-cut pants. Also they are having a lot of Big Gay Feelings they will, uh, need to circle back to later!
This week, as the Autostraddle fundraiser continues, Riese wrote this. It's a love letter to the lost parts of the internet and to the labor of Autostraddle and it's also the best (unofficial) Business of Art Fix column she's ever written. When people write about what's happened to the internet, about the heydays of the indie sites, about the "olden times" of ten whole years ago, they so rarely get it this right. I hope you'll read it!
Sally wants you to watch The Great Pottery Throwdown, and we do what Sally tells us!
Have you been keeping up with Autostraddle's Black History Month content? This week, Carmen wrote about grief and just so much more, it will make you feel things!
Dani Janae and Shelli Nicole watched The United States Vs. Billie Holiday, which was…heavy on the trauma.
Dickinson! Is! Back! And queerer than ever, according to Valerie Anne!
Finally, AS is bringing back the A+ members-only Discord server for their 12th birthday celebrations! This weekend, 9 am PST Saturday to 8 pm PST Sunday! I can't wait!
And then there were your comments.
---
On How Do You Scale a Personality Cult?
The Shennystraddle Award to CJ: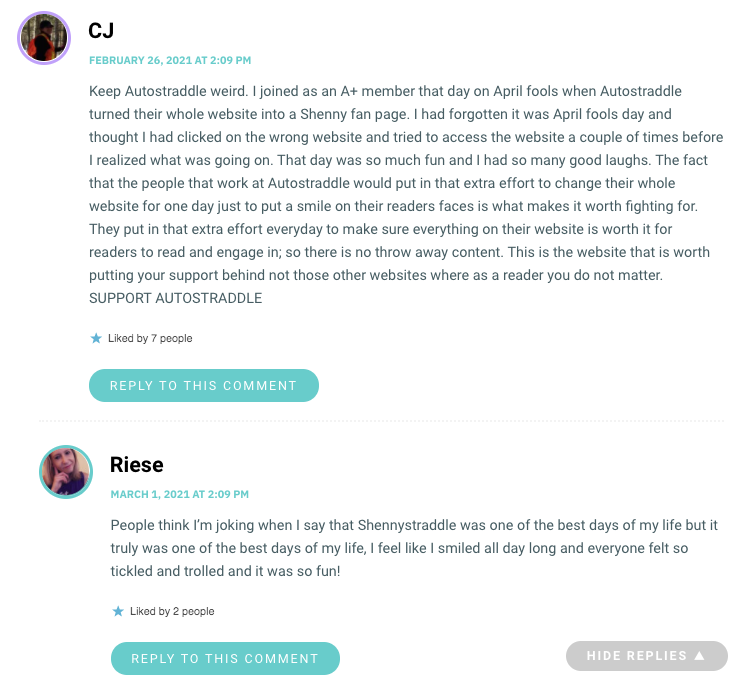 And the Arms of the Angel Award to Donna M: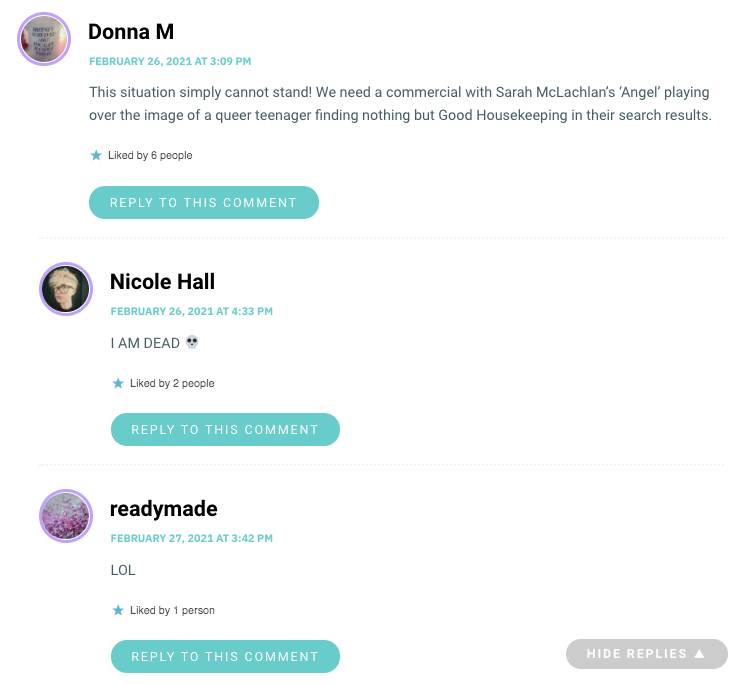 On The Great Pottery Throw Down Is Better Than Bake Off, There I Said It:
The Female Glaze Award to Snaelle, Sally and Chandra: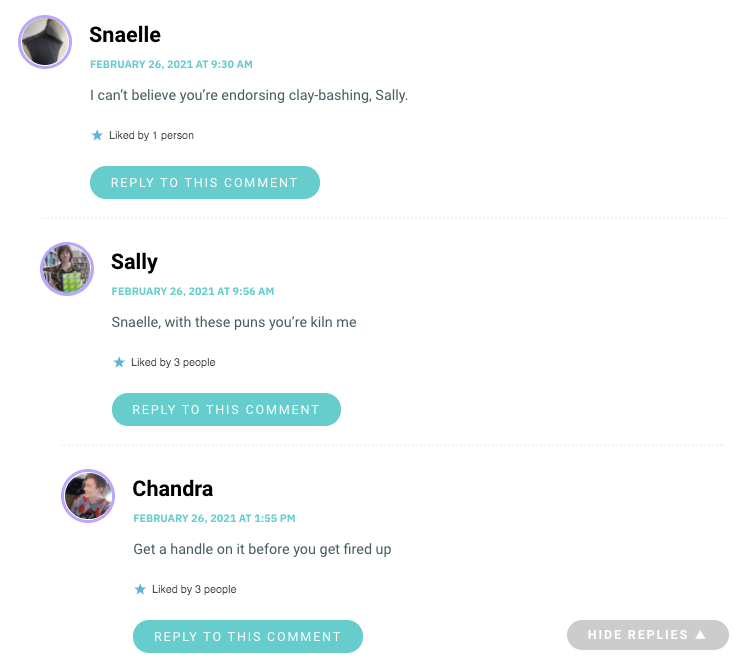 On March 2021: What's New and Gay and Streaming on HBO Max, Netflix, Hulu and Amazon?
The Got Moxie Award to Jill:
On Straight People Day Is NOW:
The Sugar and Spite Award to Coco: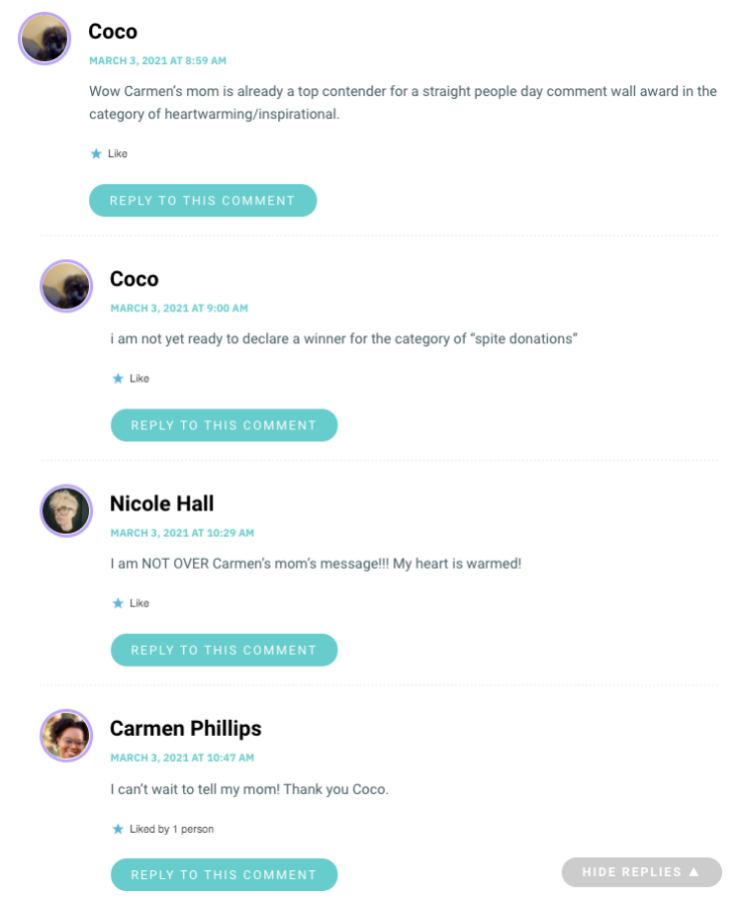 And on "Barb & Star Go to Vista Del Marwp_postsIs a Bananapants Brain Vacation and You Deserve It:
The DON'T WE ALL Award to :):
---
See a comment that needs to be here? Let me know! Tag me [at] queergirl.