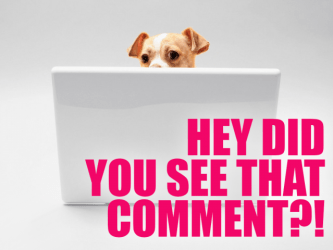 Hello, Cupids!
Until five minutes ago I thought that my wife and I were going hang gliding for Valentine's Day because we have a Groupon. BUT! Change of plans. I finally convinced her that plummeting to our deaths wasn't very romantic. What IS romantic is walking through the redwoods, right!? So now we're gonna take a nature walk guided by a naturalist that culminates in a visit to a newtist colony – a colony of newts. Those people at the East Bay Park District are a hoot!
What are ya'll doing for V-Day? Maree found some pretty gay poems you could recite to your person. Or you could have period sex, if the timings right. Or you could just treat yourself.
Erin made up a bunch of lesbian bars that we've all been to and Rory drew them.
Last week Sinclair Sexsmith talked about the view from the top. THIS week Alaina premiered Bottoms Up! And it ain't about drinking, if ya know what I mean.
There's still time to get an A+ membership with the super special Gal Pal and scissoring stickers!
Also Beyoncé! And Comments!
---
On Lesbian Bars I Definitely Made Up But Probably Exist:
The Reader's Choice Award to Nikki:
The Out of Context, Yet Totally In Context Award to Brittany:

On The Impossible Math of Gay Soulmates:
The Champagne Super Nova Award to DasGigler:
On No Filter: Gabby Rivera Is Two CVS Receipts Tall:
The Mad Hatter Award to Tina:
On Pop Culture Fix: Mattel Isn't Selling Abby Wambach Barbies and Lily-Rose Depp Isn't Gay:
The Disappointment Barbie Award to queer girl:
On Bottoms Up: That Time I Told My Boifriend I Liked Being Told What to Do:
The Finding the Why Award to butwhy:

On Join A+ This Week and Get Yourself Some "Gal Pal" and Scissoring Stickers!:
The Slogan of The Week Award to Rachel:
On Is Period Sex The Ultimate Lesbian Sexual Indicator?:
The Just Keep Swimming Award to Dina:
On Helping You Help Yourself #20:
The Rock the Vote Award to amidola:

On Beyoncé's "Formation" Is Two Middle Fingers to the Sky in Celebration of Black America:
The Beyoncé Award to Arika:
---
See a clever, hilarious or thought provoking comment around this website-ship? Email it to me at: bren [at] autostraddle [dot] com!