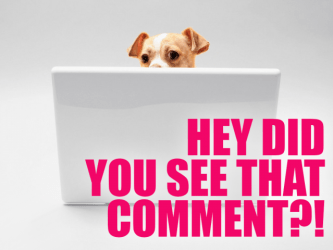 As y'all are reading this I'm probably asleep. This has been a WEEK, let me tell you. I've flown across the country, coast to coast, twice. Had three job interviews. AND did a two-hour Spartan workout to get this less than in shape body ready for the Spartan Race I'm doing right before A-Camp. My body and mind have never been more exhausted. The only things that got me through were this Youtube video my wife sent me in the middle of the night and Autostraddle dot com.
This week on Autostraddle dot com things were off the chain, through the roof, over the moon, etc.
Rachel had some great advice, one bisexual to another.
Sinclair Sexsmith steamed up your monitor and quite possibly your pants with a new View From The Top. It's about tease and denial, which is more than just a really superb band name.
Once again, Isabel has Googled things for you. When will you die? Isabel has the answers.
Carley Rae Jepsen has a new music video that is gay gay GAY. Mey sums up all that gay.
One time I met Leisha Hailey in real life. She was very nice and took a picture with me and was super sweet about how embarrassed I was to ask Leisha Hailey for a picture. Here she is in a tool belt! You're welcome.
If you are a Queer Girl and ever thought about going to Baton Rouge, Sydney has some info for ya.
Also we're hiring! And Comments!
---
On Saturday Morning Cartoons: Rite of Passage:
The Struggle Award to Aidan (not Aiden):

On Let Me Google That For You, Pt. 3:
The Short Timer Award to The619:

On You Need Help: Making Friends as a Queer Adult:
The Awkward Silences Award to Erin:

On The 12 Gayest Moments in Carly Rae Jepsen's Extremely Gay "Boy Problems" Video:
The Golden Girls Award to Andrea:

On Pop Culture Fix: St. Vincent and Amandla Stenberg Are Making Feminist Movies For You:
The Safe Assumption Award to Sally:
The You Do You Award to Emily:
On Business Of Art Fix #26: Everybody Wants To Get Paid (Subscriptions):
The Callin' 'Em Like You're Seein' 'Em Award to Queer Girl:

---
See a clever, hilarious or thought provoking comment around this website-ship? Email it to me at: bren [at] autostraddle [dot] com!