Hello and welcome to the 26th Business of Art fix, in which I talk about how Facebook is going to eat your soul for breakfast and everybody has more money than us but it doesn't matter because we have love. We are rich in love.
---
This Business of Online Media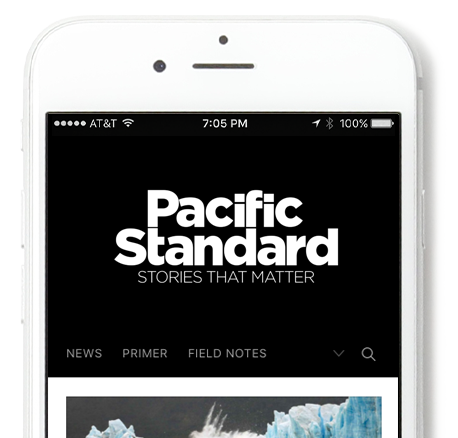 + Medium has decided what medium is! Medium is going to be a platform for small publishers — indie publications who could definitely benefit from outsourcing the tech, SEO and design aspects of their operations and who could use the eyeball boost enabled by the medium network. There's some monetization options too, which I think involves Medium doing the (very expensive) legwork of developing relationships with sponsors. They're also enabling publishers to offer paid subscriptions (the wave of the future! we told you so!). Honestly this is something that I think we would've considered ourselves a few years back, but so much of what makes us different is that we really have made this our space, as sprawling and erratic as it sometimes may seem. The Billfold moved to Medium a few weeks back, which I still haven't gotten used to, and now The Awl and The Pacific Standard are amongst many platforms who have moved! Nieman Lab describes this shift as the "gentrification of Internet publishing."
+ Slant is taking a few weeks off to retool its business model.
+ Buzzfeed didn't make as much money in 2015 as they expected — $170m, rather than $250m — and have adjusted their 2016 revenue projections accordingly. Buzzfeed says the numbers are off, and insists that they are "very pleased with where BuzzFeed is today and where it will be tomorrow. We are very comfortable with where the digital content world is going and think we are well-positioned." This is probably true. Gawker suggests that "if this aberration turns out to be a long-term trend, the era of the Millennial-focused, growth-obsessed, venture capital-funded media organization may be ending sooner than we think."
+ "The Wirecutter is an example of what's possible when people stop doing things the way everyone else is doing them and carve their own path—based on principles and authenticity." (Another example of that would be autostraddle dot com!) They've done it by embracing affiliate marketing rather than traditional ads (we've had similar success for the same reason).
+ Yes indeed, Facebook Instant is cutting traffic to websites.
+ Upworthy is pivoting away from clickbait towards original content.
+ Doing more video isn't easy, and won't save publishers desperate for growth.
+ Mashable is laying a bunch of people off and doubling down on video.
+ Yahoo! is having some struggles.
---
This Business of Journalism and Print
+ "What is the value of NPR's core journalistic offerings—the brief, sober dispatches that air every day on its flagship shows Morning Edition and All Things Considered—in an age when its terrestrial audience is growing older and younger listeners seem to prefer addictive, irreverent, and entertaining podcasts over the news?" [Am I old? Because I still listen to Morning Edition and All Things Considered and rarely listen to podcasts.]
+ Here, read this SPECTACULAR SPECTACULAR terrible terrible thing on The Observer in which a man is very upset about what happened to his interview and has dated a model and was friends with a gay guy who tried to launch his own line and also hit on straight men. Then read "Spurned Elle Writer Goes On Truly Bananas Rant, Torches Every Single Bridge in Media."
+ Everybody was talking about Gay Talese's sexist comments at Boston University instead of talking about his recent New Yorker article about a guy who spied on motel guests' sexual exploits without their consent for decades and even caused and then witnessed a murder he did nothing to stop! But also that guy might have been lying about the murder in the first place.
+ Gay magazines are so white! And also so straight! Out magazine has featured more straight white cisgender men on its cover than LGBTQ people of color! Isn't that cool.
+ "Too often, we are clumsy in handling issues of race and gender and this story was another unfortunate example."
+ How NPR and ProPublica exposed America's busted worker's comp situation.
+ "Jackie" from the Rolling Stone rape story will have to testify in a defamation suit.
+ Jacobin, a socialist magazine with 20,000 subscribers to its print magazine, one million monthly unique visitors to its website and six full-time employees is kicking ass.
+ People are getting on board with "they" as a singular pronoun.
+ How universities price the public out of access to public records.
---
The End Times
+ Facebook gave a keynote full of important things I don't understand. I think Facebook Live is the main thing, this live video idea? Where is everybody watching all this video! Do you all wear headphones at work or something? Anybody can do it by the way, any publisher who wants to can stream live video! What will you stream live today???
+ Facebook is trying to stop these fake news sites that make shit-tons of money but fake news cannot be stopped.
+ So less people are making "personal posts" on Facebook and Facebook doesn't know how to make people start spilling their guts again so they can mine your guts for data.
+ SHOCKER: All those fresh new upstarts taking a fresh new hot approach to a new generation of online media journalism are… funded by old media!
---
Businesswoman's Special
+ six ways to make your commute less stressful (autoinsurance)
+ 7 proven conversation questions (and why they work) (i will teach you to be rich)
+ help for your 5 most common financial problems (the smarter dollar)
+ getting the most from your remote workforce (entrepreneur)
+ 10 kitchen gadgets to wean you off takeout (the daily dot)
+ creating espacios: how to create your own space (forbes woman)
---
Finally, if you're into the Business of Art and live in Southeastern Michigan, we're hiring!