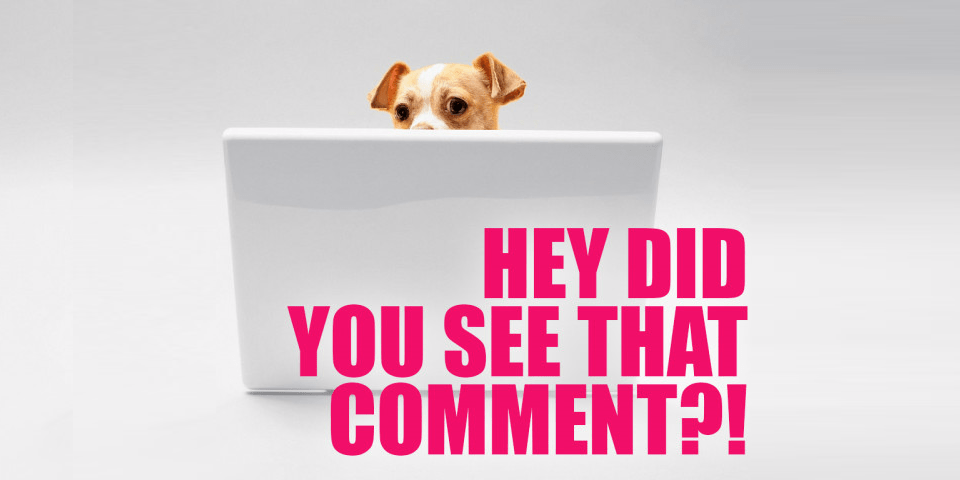 It's Friday! And what better way to spend this glorious day than talking about our pets' amazing nicknames?! For the record, lately my pup Cyrus has been Sugarsnap, Sweet Potato, Muffin and Wiggles (when his tail is going)!

This week on Greasebats, Scout and Andy talked growth, or… lack thereof.
IMPORTANT: Which Gay Cartoon Character Are You?
Aegor reviewed We Too: Essays on Sex Work and Survival, a vitally important new anthology.
So I guess Ilene Chaiken is an executive producer of the newest Law & Order spinoff? This is the funniest thing to happen all week.
Michelle! Tea! For! Autostraddle!!!!!
Did you need a Vapid Fluff timeline of Demi Lovato's pansexuality today? Thought so!
This is SO exciting: Welcome Our New Culture Editor, Shelli Nicole!
Brb, gonna cosplay a gay divorcée.
And then there were your comments!
---
On Autostraddle March Madness: Canon vs. Fanon – Sweet 16:
The Super Swan Corp Queen Award to Kristana: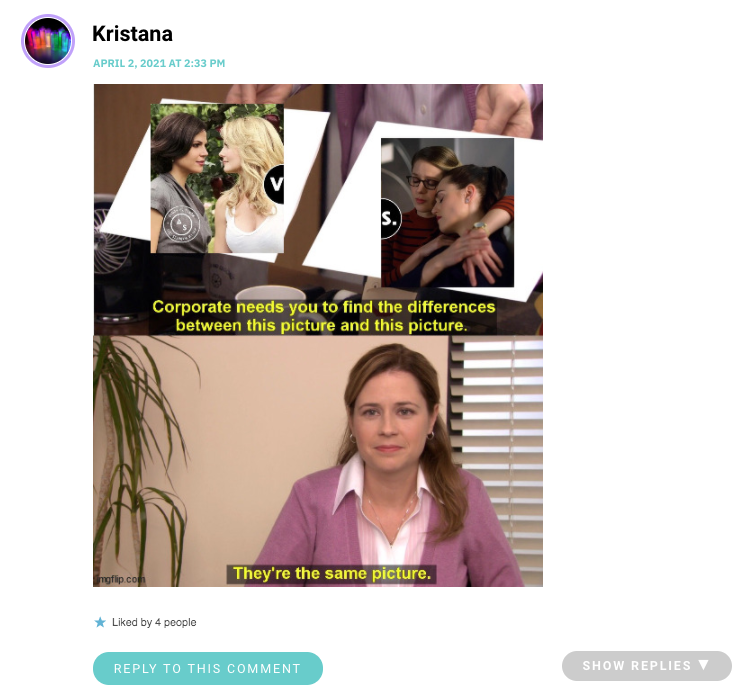 The Devil's Due Award to :)
On 38 Literary Books With Great Lesbian Sex Inside Them:
The An Education, I Guess, Award to Sally, Riese, and Snaelle: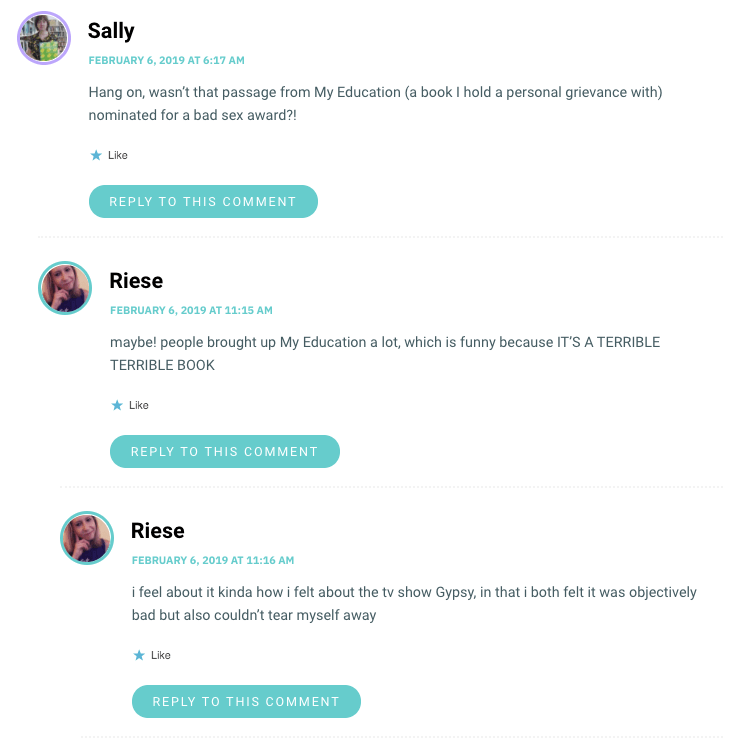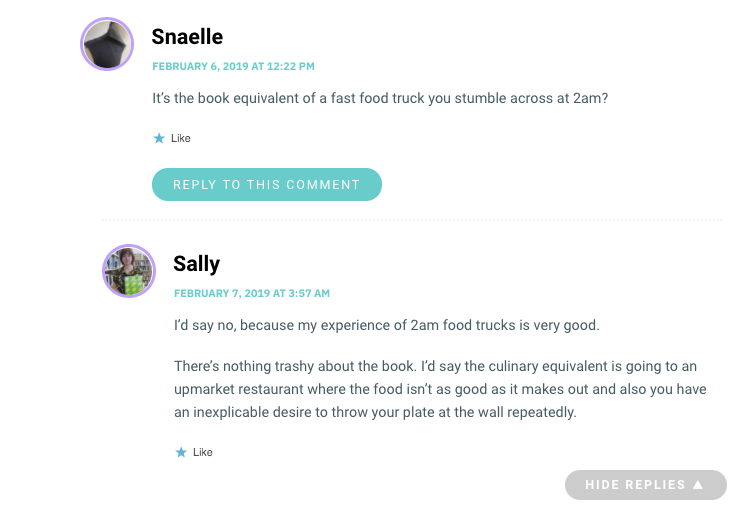 On Foolish Child #93: Asexuality:
The Laughing in the Key Of Ace Award to Rosehips and Kris: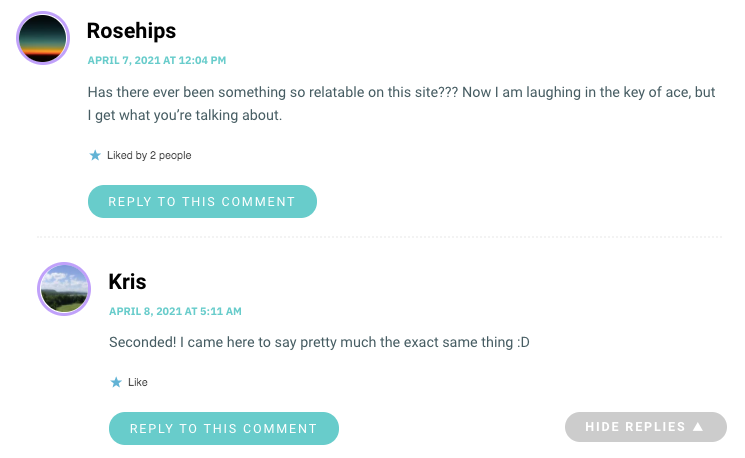 On Smoochy Wow-Wow and 71 Other Names We Use for Our Pets in Private:
The Grumpy Loaf Award to Anna: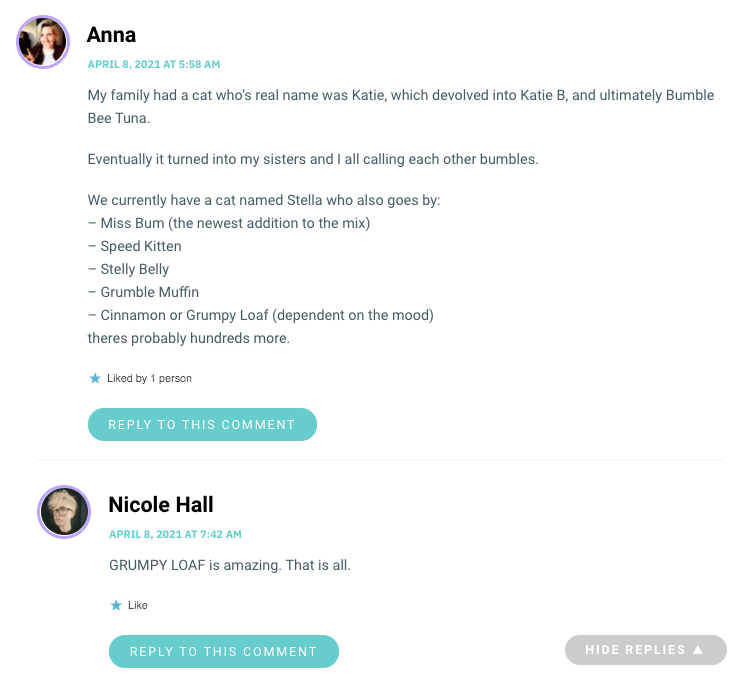 And the Life, the Universe, and Everything Award to Rachel:

On 15 Robes for Gay Divorcées:
The Life of Style Award to Katrina:

---