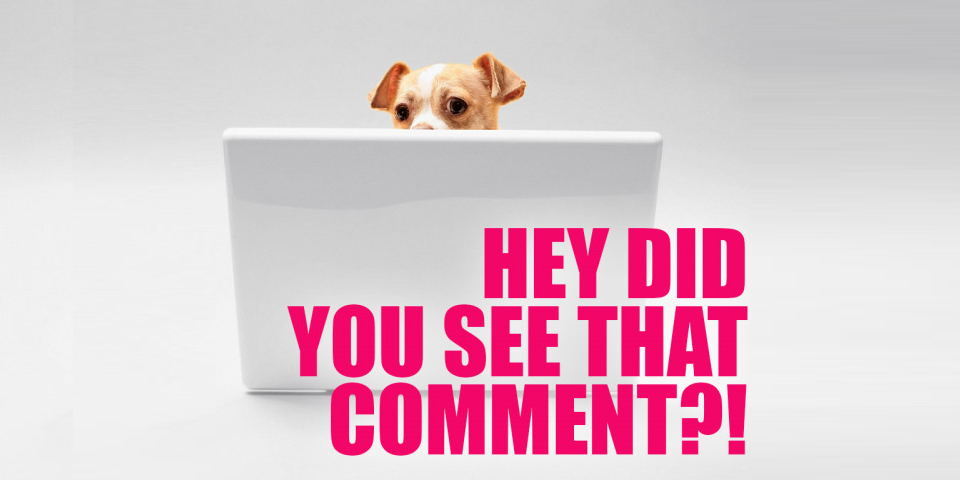 Hello! It's 2020! Two-oh-two-oh! Twenty-Twen-T! Twenty Plenty! Two entire decades after the year 2000, when I was a high school sophomore celebrating New Year's Eve at a party at my friend's place, and her stepdad turned off the circuit breaker in the basement so the whole apartment complex thought Y2K was really happening, it was a TIME! And a very good joke! He turned the power back on and we all laughed and the universe expanded, because we were sixteen, and nothing bad was happening, and we ran down the streets with sparklers in our hands. We have the whole world in front of us, pals. We have all the sparklers we need.
This week on Autostraddle: Depressed? Need to feed your human body? Rachel's got ya.
Valerie Anne's been out for a decade, and come of age alongside queer TV.
I feel VERY seen by Reine 3: How To Style Short Hair.
On this week's The L Word: Generation Q, we learned so much! Like how Angie calls Shane "Uncle Shane" and how Shane is just four whole years older than I am! Where will I acquire MY private plane and salon empire?
USWNT soccer royalty got married this week! Love is not a lie!
Kamala's first essay as Deputy Editor is here, and it made me cry! Family is so good sometimes, and so is this.
Christina ranked Jennifer Aniston's breakdowns on The Morning Show, which is absolutely the very best and most important content that could come out of that show's INTERESTING first-season arc.
AS wants YOU! Submit now to the next issue, In Another World, and we'll see and imagine so many beautiful ways the present, and future, can be filled with hope and love.
And then there were your comments!
---
On 70 Trader Joe's Frozen Foods Ranked by a Seasonally Depressed Person:
The Hobbitses Can Have Little A Pop Tartses Award to Lex, Snow and Snaelle: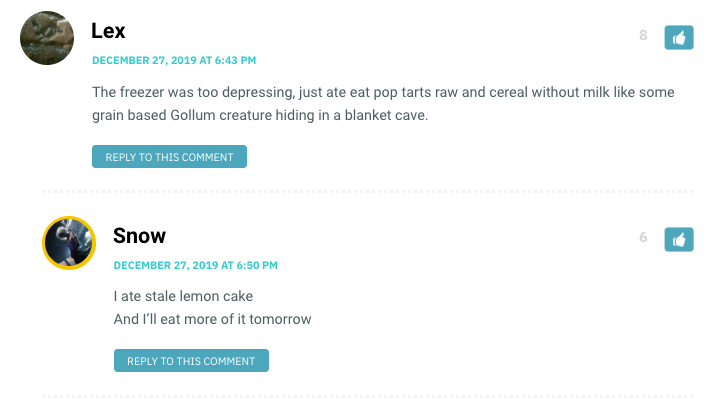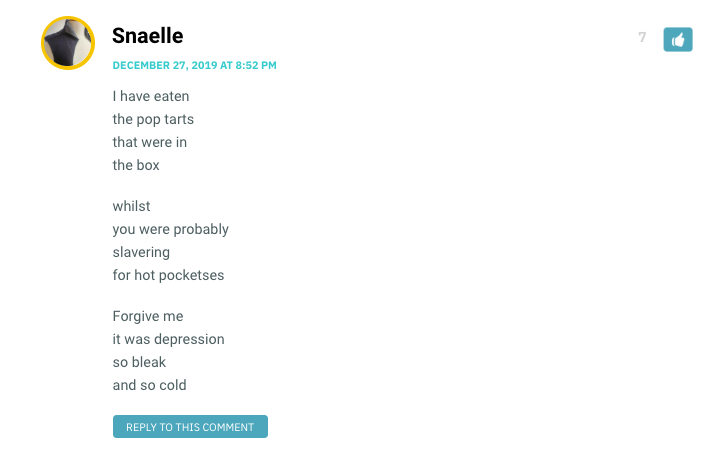 On From Willow to Waverly: A Decade of Being Out and Me and Queer TV:
The #1 Dad Award to ExceptForBunnies:
On Sunday Funday is Getting Put to the Test With Crissle and Kid Fury:
The Cameo Award to Caitlin:

On NSFW Lesbosexy Sunday Is A Vortex:
The Naughty List Award to Snow and rachel:
On "The L Word: Generation Qwp_postsEpisode 104 Recap: L.A. Times:
The Soup Chef Award to Al:

And the What A Time to Be Gay And Alive Award to Michelle:

On No Filter: More Ali Krieger and Ashlyn Harris Wedding Hijinks!!
The Muscle Car Award to Ava and thatottergirl: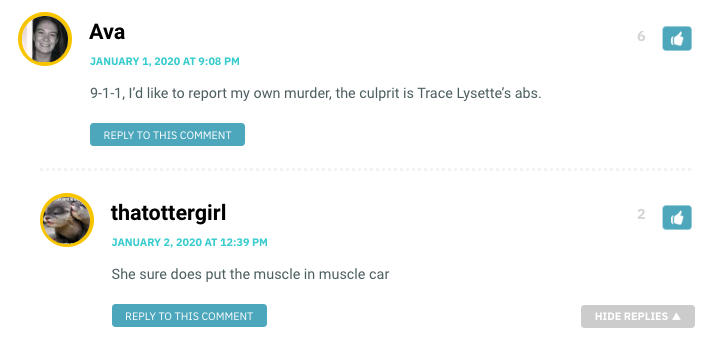 And on The Full Ali Krieger and Ashlyn Harris Wedding Video Is Here and No You're Not Done Crying About It:
The Visibility Matters Award to amidola: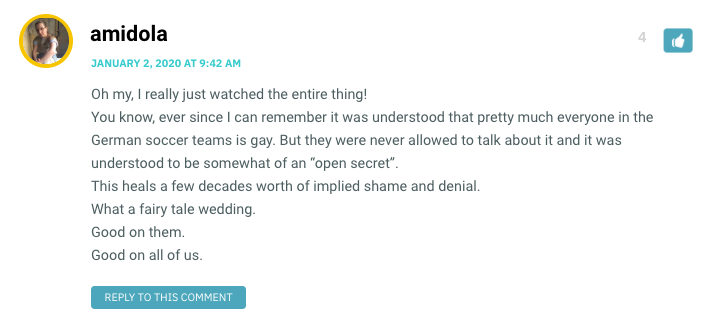 ---
See a comment that needs to be here? Let me know! Tag me (I'm @queergirl) or write "comment award" in below the comment!