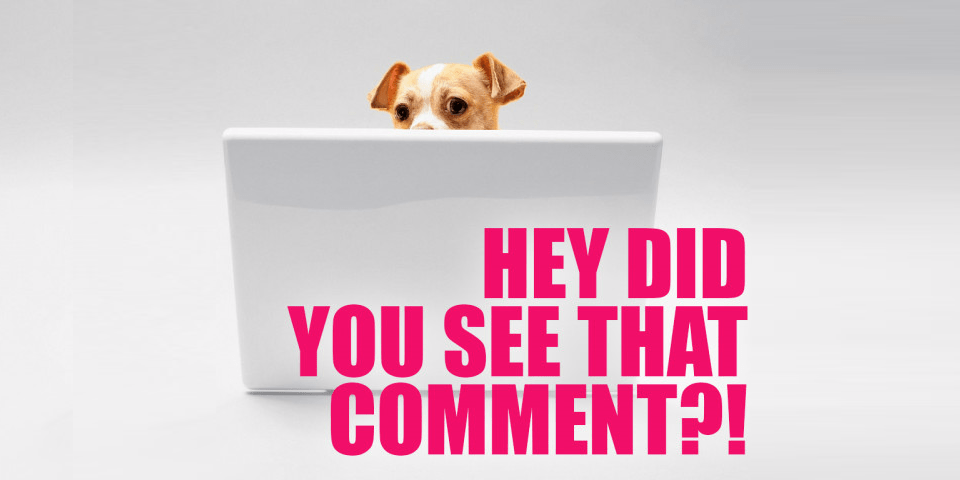 Hey there hi there ho there, campers! I am very tired and as I write this, nothing about the US election has been decided. I hope that by the time you see it, we are celebrating! No matter what happens, we've been through the wringer, and I want to acknowledge that it has been a R O U G H week on top of a rough month on top of a rough four years. On top of a rough 300 years, really. But we're here! We're queer! And we're together!
Remember Halloween, which happened actual eons ago? Anyway, this was very funny.
Because the queer gods love us and wants to see us happy, Tegan & Sara wrote a song for the Kristen Stewart/Mackenzie Davis holiday romcom, and you can listen to it here!
Read this: Where My Black Witches At? Using Black Ancestral Magic Against White Supremacy.
Stef did a Vapid Fluff deep dive into Cara Delevingne's bisexuality, a true gift to us in this cursed week.
Tracy Chapman continues to be everything.
Get your good election news right here! The links are mostly amendments, so I would like to add a very hearty congratulations to Sarah McBride, making history as the country's first ever transgender Senator!
And then there were your comments!
---
On Sue Bird and Megan Rapinoe Are Engaged, Love Will Never Be a Lie Again!
The Herald For Our Times Award to Ayo:

On Here's What's New and Gay in November 2020 on Netflix, Amazon, Hulu and HBO Max:
The Seaweed Is Always Greener Award to thatottergirl:

On Come Vibe With Me: You Can Meditate and Still Be Mad:
The Hero You Deserve Award to Kate:

On Staying Sane While Staying Connected with Pauline Oliveros's Queer Lineage of Deep Listening:
The Active Listening Award to Luther von Wolfen:
On Cara Delevingne's Bisexuality: The Definitive Vapid Fluff Timeline:
The Libraries Have Benches Too Award to Sally and Kristana: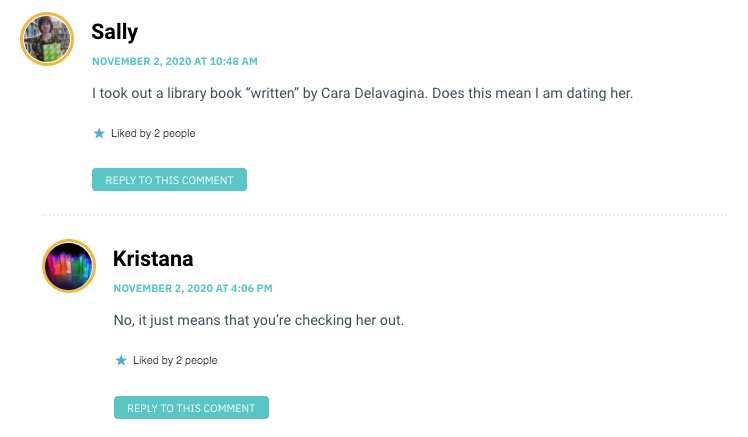 And the Here to Eternity Award to Snaelle: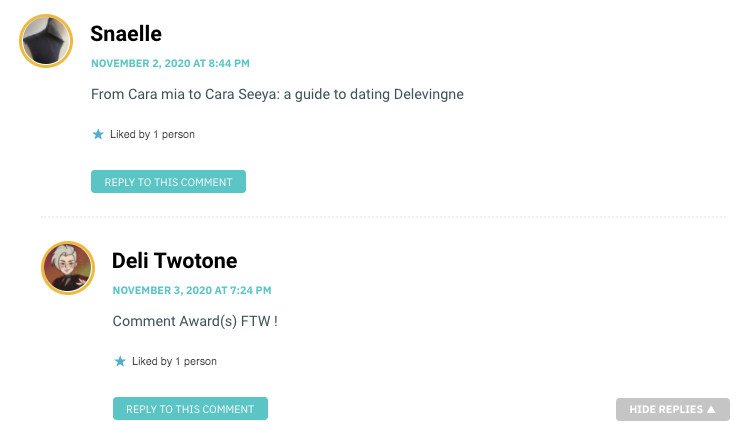 On Tracy Chapman Said "It's Time for a Revolution" in First Television Performance in Five Years:
The Worthy Award to lex:

And on Pop Culture Fix: Batwoman's Stressing the Election Results Too:
The Know Thyself Award to Msanon:

---
See a comment that needs to be here? Tag me [at] queergirl!