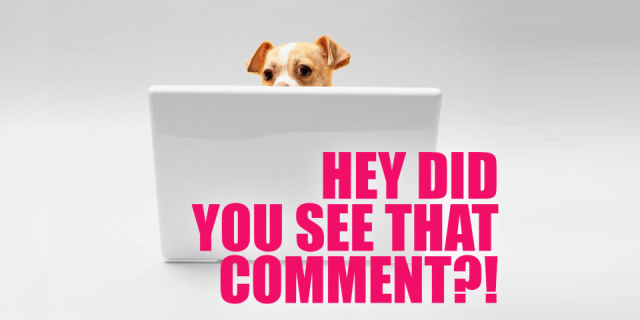 Good morning, cuties and tangelos! I am one of those rare queers who actually drinks hot coffee in the winter, so this summer's iced coffee season has only just begun for me and WOW, this stuff is good.
This week, A Black Lady Sketch Show wrapped up their season, and Carmen's got five sketches you need to watch (or re-watch!) right now.
Kayla appreciated Sarah Paulson and Holland Taylor, like you do!
Riese knows which fictional high school you should've gone to.
Meg thinks you should be watching Our Flag Means Death. She's right! You should be! I LOVE IT SO MUCH, it's fine, I'm fine!
This was lovely: How Fertility Treatments Got Me Back in Touch With My Queerness.
Ro helped a reader who wonders if they'll ever find love.
Ashni knows: shucking oysters is hot. Young Queer Girl who read Tipping the Velvet over and over and over again agrees!
Truly, there has never been a better reason to sign up for A+ than this new series, which begins with A MARRIAGE DIRECTLY OUT OF STEVEN UNIVERSE: Interview With My Wife: Stacy. Love is not a lie!
And then there were your comments!
---
On Five Ways I've Changed Since Buying An Espresso Machine:
The Paradise Found Award to claire: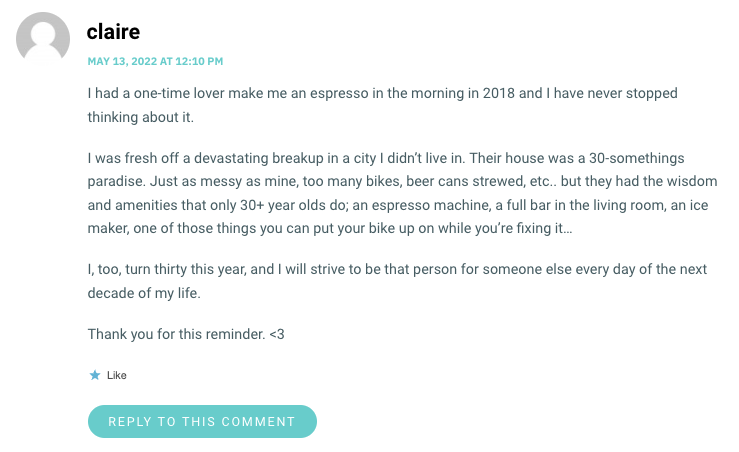 On 21 Chrishell and G Flip Titles We Brainstormed After Losing the SEO Wars to a Corporate-Backed Media Company:
The Emotional Sports Bra Award to Steph:

On Top Five Queer Comedy Sketches to Celebrate a Black Lady Sketch Show's Best and Gayest Season:
The Tough Crowd Award to Cecily:
On Quiz: Which Fictional TV High School Should You Have Gone To?
The Awakening Award to Zephr: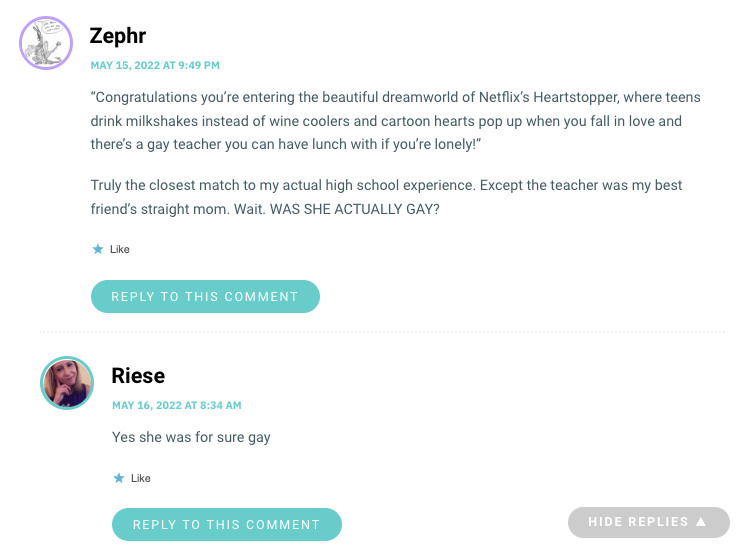 On Pop Culture Fix: Sue Bird and Diana Taurasi Scrap, Lesbian Aunt Megan Approves:
The Scrappy Do Award to Em Drobs:
On 10 Queer Reasons You Should Be Watching "Our Flag Means Death":
The Bee in your Bonnet Award to shura:
And on You Need Help: I'm Disabled — Will I Ever Find Love?
The Research Award to Caitlin: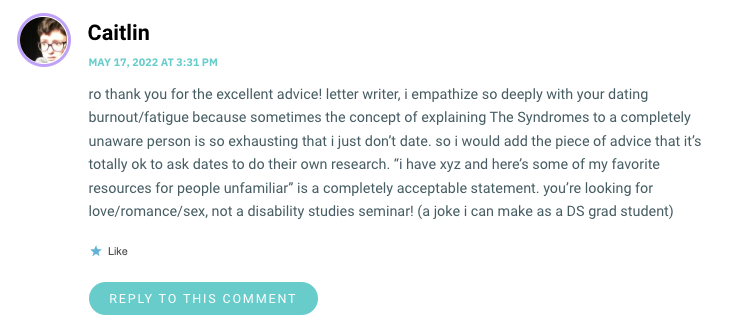 ---
See a comment that needs to be here? Tag me [at] queergirl!