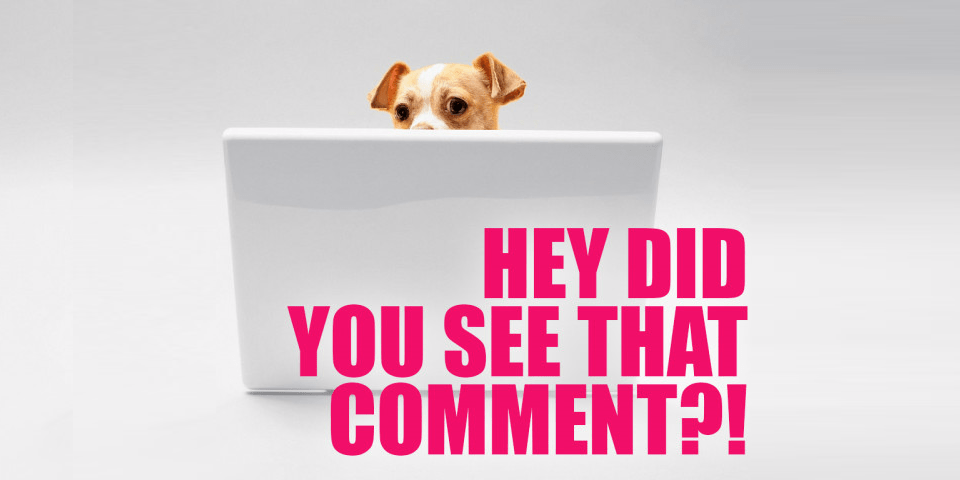 Friends! Pals! Fireflies! You did it! You freaking did it! You raised over $100k for Autostraddle, and you did it ahead of schedule! You! Are! Amazing!
This week, the Speakeasy had a FANTASTIC conversation about the usage and nuances of the acronym BIPOC.
Did you fall in love with The Half of It? Me too! Casey's got some YA novel recommendations for you.
In this weeks' Top 10 Television Characters, Kayla's got mommi issues and oh, boy do I miss Kalinda.
Jen Richards is engayged and she met her partner on Lex, love is not a lie!
Attachment styles keep coming up in my life this week! Did you take the quiz? My results were wildly different than I would have guessed!
I loved this piece from Adrian so, so much: Future Present: Perfectionism Is a Trap; Embracing Messiness Lets Us Be Whole.
And then there were your comments!
---
On What Songs From Gay TV Episodes Make You Cry in Public?
The Universal Award to Slay:
On No Filter: Janelle Monáe Is the Mermaid of Your Dreams:
The Sea Star Award to Kristana: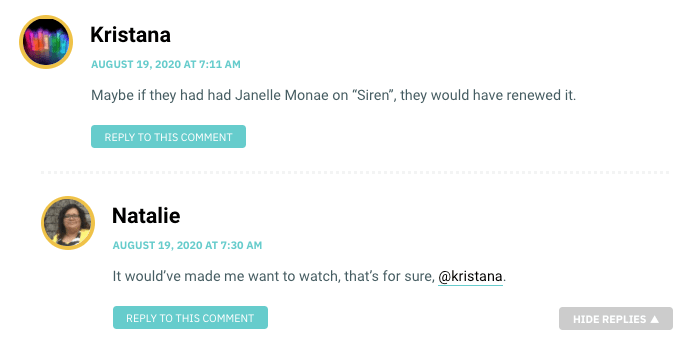 And the Hat Romance Award to thatottergirl and cleo: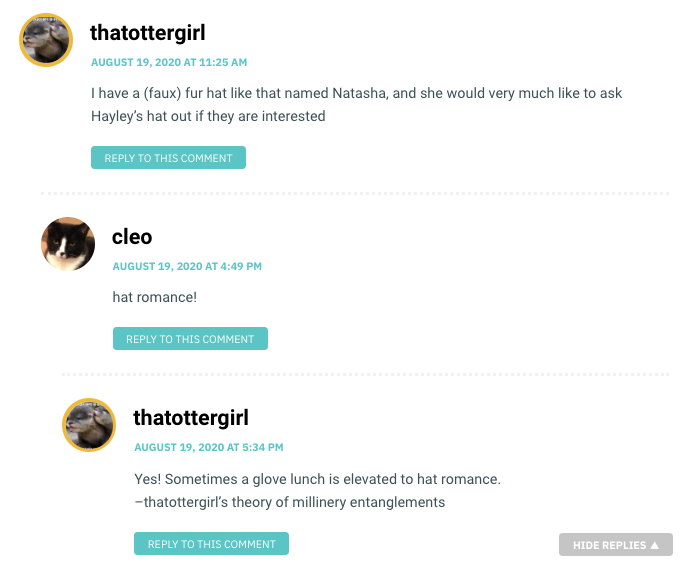 On Is That a Secure Attachment or Are You Just Happy to See Me: All About Our Attachment Styles:
The Need to Succeed Award to Sally:
And the 69 Award to :):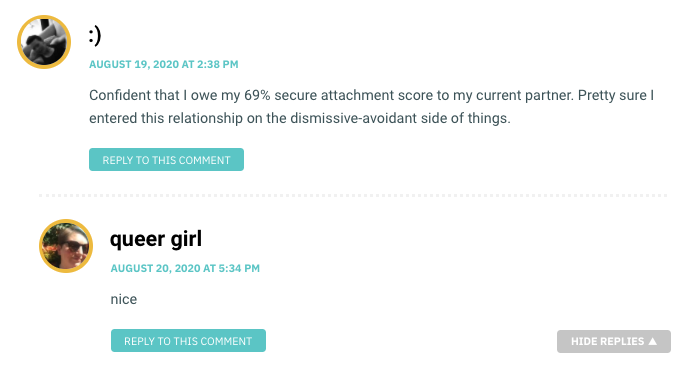 And on Happy 2nd Annual "It's Great to Be Gay" Day — We Sure Do Love Being Gay, And We Also Love You!
The Obviously Award to Kate: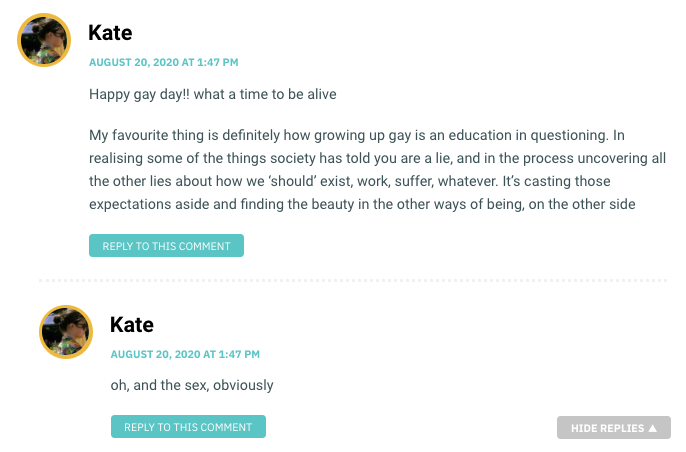 And the Life, Uh, Finds A Way Award to Deli Twotone:
---
See a comment that needs to be here? Let me know! Tag me [at] queergirl.