Apple TV+s The Big Door Prize is exactly what you'd expect from a TV series based on M.O. Walsh's sci-fi novel of the same name, helmed by Schitt's Creek executive producer David West Read. The story unfolds in the small town of Deerfield, a Stars Hollow-y kind of place where everyone knows everyone, and they're all a little quirky. In the middle of town is Johnson's General Store, where a machine called MORPHO appears from nowhere one day, glowing blue lights inside and out. Customers can sit inside the MORPHO and pay eight quarters to receive a little blue card that promises to reveal their life's true potential. It sounds a little bit like a Twilight Zone episode, or maybe even a tamer narrative from Black Mirror, but like I said: Schitt's Creek — so every bizarre beat is wrapped in a whole lot of heart.
The story centers on Dusty Hubbard (Chris O'Dowd), a happy-go-lucky history teacher who's been married to his high school sweetheart, Cass (Gabrielle Dennis), for two decades. They have a beautiful teenage daughter, Trina (Djouliet Amara); a lovely, cozy home; and a routine that suits Dusty just fine indeed. He thinks he knows everything about Cass, everything about himself, and most things about Trina — and he's as comfortable as he can be in that unchallenged headspace. The MORPHO really, really throws him.
At first Cass tells him she hasn't used the MORPHO, but then she reveals that she just didn't want to upset him because he seemed so torn out of the frame about it. After all, four dollars worth of quarters and now his parents are getting divorced, his dad's pursing a career as a male model, and his mom's leaving her medical practice to go wine-tasting for a year in Europe. Dusty's boss, the high school principal, spends her entire savings on a motorcycle and cool gear. Every window he looks into as he's zipping through the neighborhood on his scooter is now full of people trying new hobbies. And yeah, you know what, Cass did use the machine, and she loved the card it gave her, and just like everyone else in town, she starts to change in little ways, each one a blow to Dusty's understanding of their relationship. For example, he had no idea she loves hot wings, that she'd just been ordering soy-garlic wings for their whole relationship because he can't take the heat. (The metaphors in this show aren't subtle.)
A series like this could get navel-gazey real fast, but The Big Door Prize succeeds because it opens up the entire town for viewers, with each new episode focusing on a different character and the card they received from the MORPHO. Dusty's around, watching it all unfold and melting down regularly in his class because his students are all taken with their blue cards, but we get to spend lots of time with the quirky townspeople too. Among them is Cass' mother Izzy, played by the incomparable Crystal Fox.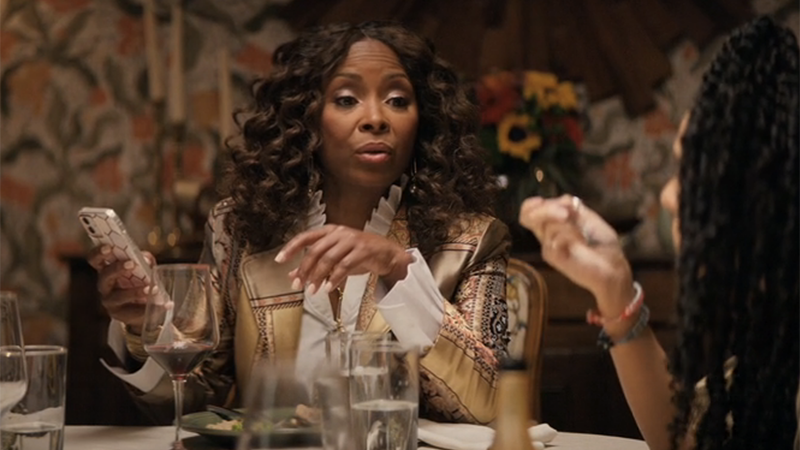 Izzy is a former dancer (with a "robust resume," she insists repeatedly), the current Deerfield mayor, a small business owner (deer knickknacks in a home goods boutique mostly), and a smokin' hot later-age lesbian Mommi with a very complicated relationship with her ex-partner. Her card tells her she's a dancer, and she has no quibbles with that, of course (see: robust resume), but the way she lets that label take hold of her, at this stage in her life, is an absolute wonder to behold. It also leads to one of the show's funniest and most full-hearted moments. I can't think of a time I've gotten to watch a Black lesbian in her 60s live out a rom-com plot on TV!
There's two threads of questions running parallel during the series. One is existential: What would you do, really, if you knew your life's true potential? It's a question that forces everyone to grapple with their dormant dreams, their inner children, their grief, their fears, to think about things they buried a long time ago, to examine if the good that's in front of them is good enough. The other question is simply the mystery: Where did this machine actually come from? And why? And how does it really choose what to put on those cards? (Of note, no matter how many quarters a person shoves into the machine, they'll keep getting the same card they got at first, over and over.)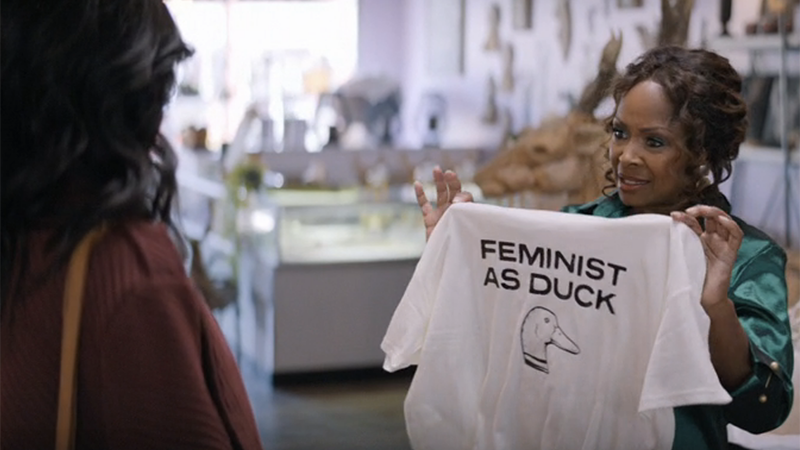 There's winged iconography all over the video game-looking MORPHO, which makes sense because a Morpho is a genus of neotropical butterfly. And the series is as interested in the butterfly effect as it is in the idea of metamorphosis, the sweeping change that can tornado its way through a small town when one person flaps their wings in a different direction. Mostly though, The Big Door Prize is curious about how people read their cards, why they read them that way, and whether or not they have the courage to do something about it.
"I want my card to mean something," Cass tells her daughter.
"Well, then," Trina says, smiling, "Make it mean something."